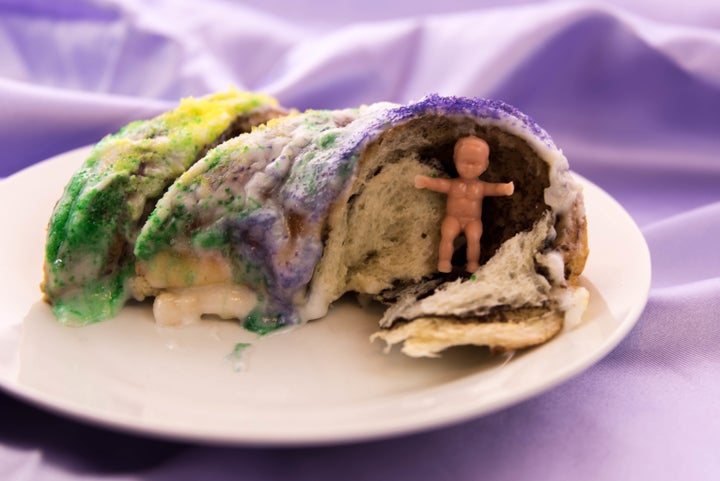 King cake may look like the sloppy work of a toddler ― it's covered in a mess green, yellow and purple frosting or sprinkles, and someone left a plastic toy baby inside of it ― but there's a whole lot of Mardi Gras symbolism behind it.
King cake is a frosted, bready cake eaten between January 6, or King's Day, and Fat Tuesday. According to tradition, a little plastic baby (which is supposed to symbolize baby Jesus) is put inside the cake.
Legend has it that if you received the piece of cake with the bean in it ― which later became a plastic baby ― you'd get to be king for the day. These days, it also means that you're responsible for buying the next king cake.
The French brought their king cake with them to Louisiana when they came to the Americas. The bean hidden in the cake became a baby in the 1950s when McKenzie's ― a famous New Orleans bakery ― was approached by a traveling salesman who had too many plastic babies on his hands. The idea stuck, and a new tradition was started.
Let's face it. Even the best king cakes aren't overwhelmingly attractive. (Don't believe us? Do a Google image search.) But the top of the cake is actually decorated with purpose: purple stands for justice, green for faith and gold for power.
Traditional Mardi Gras King Cake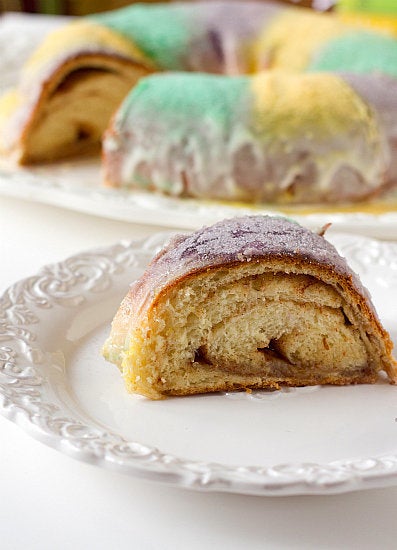 Easy Mini King Cakes For Mardi Gras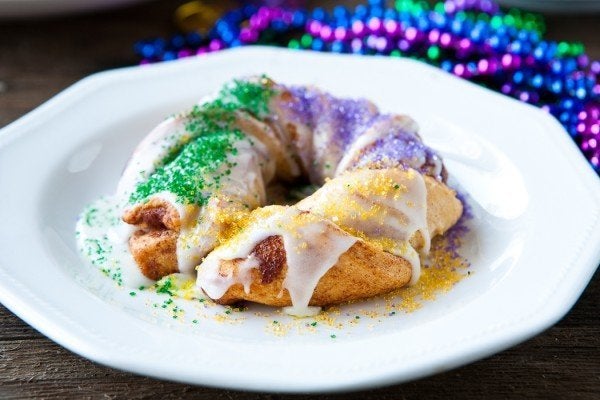 King Bundt Cake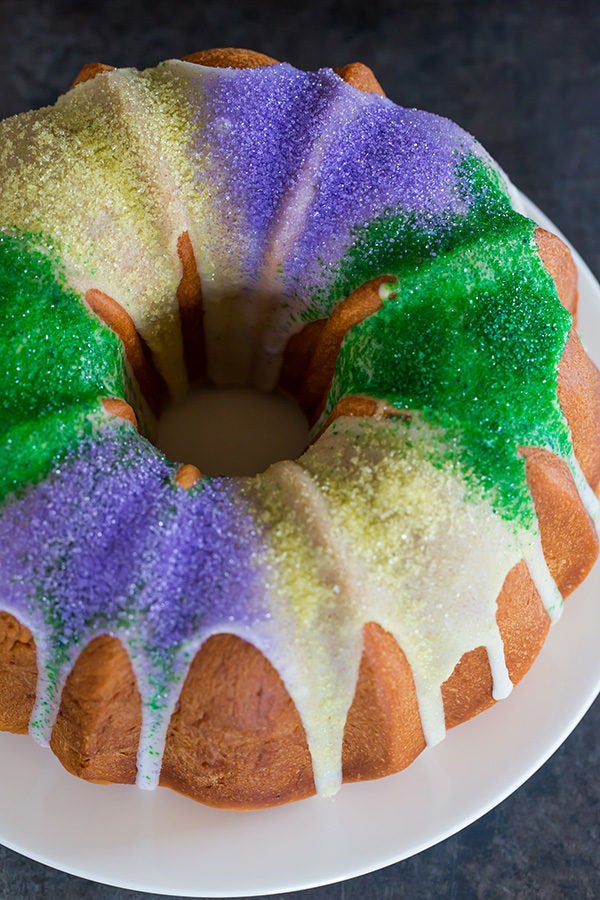 King Cake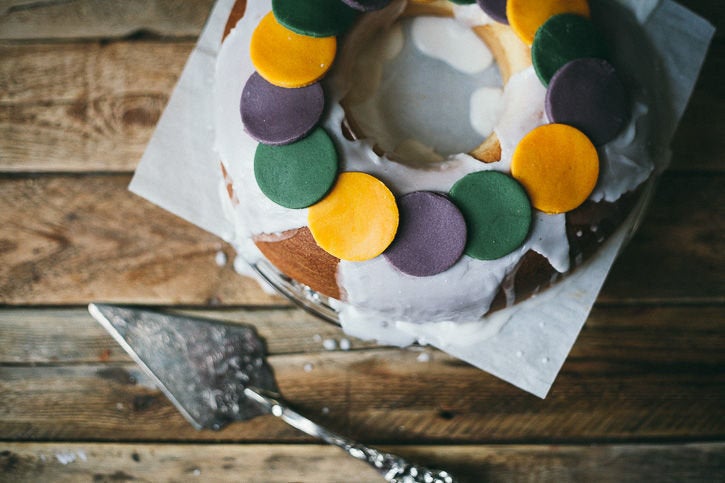 Cinnamon Roll King Cake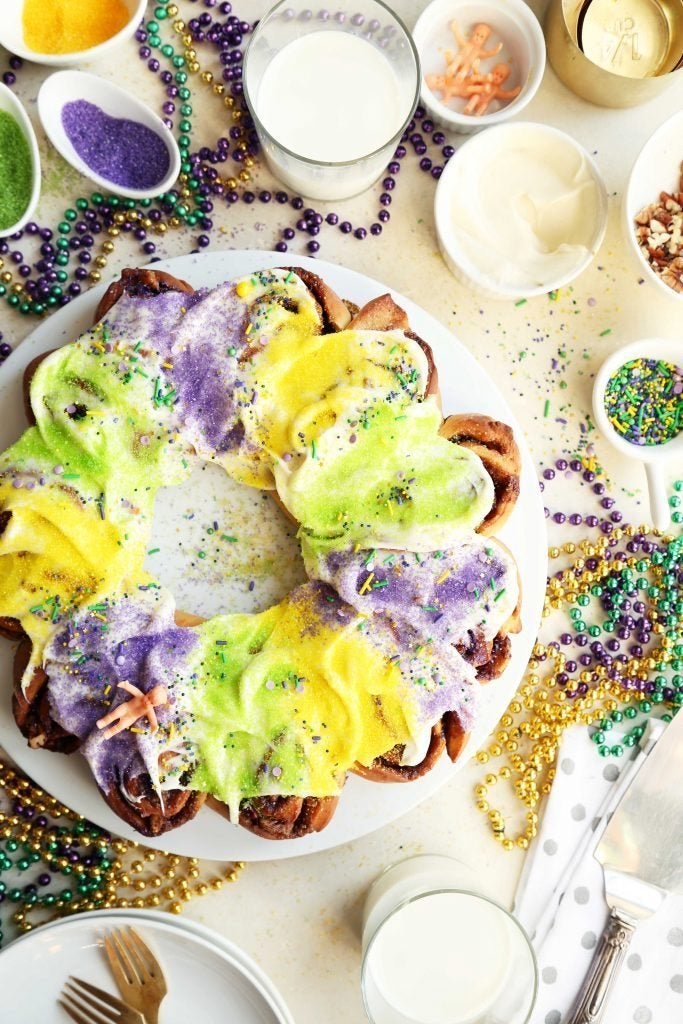 King Cake Cheesecake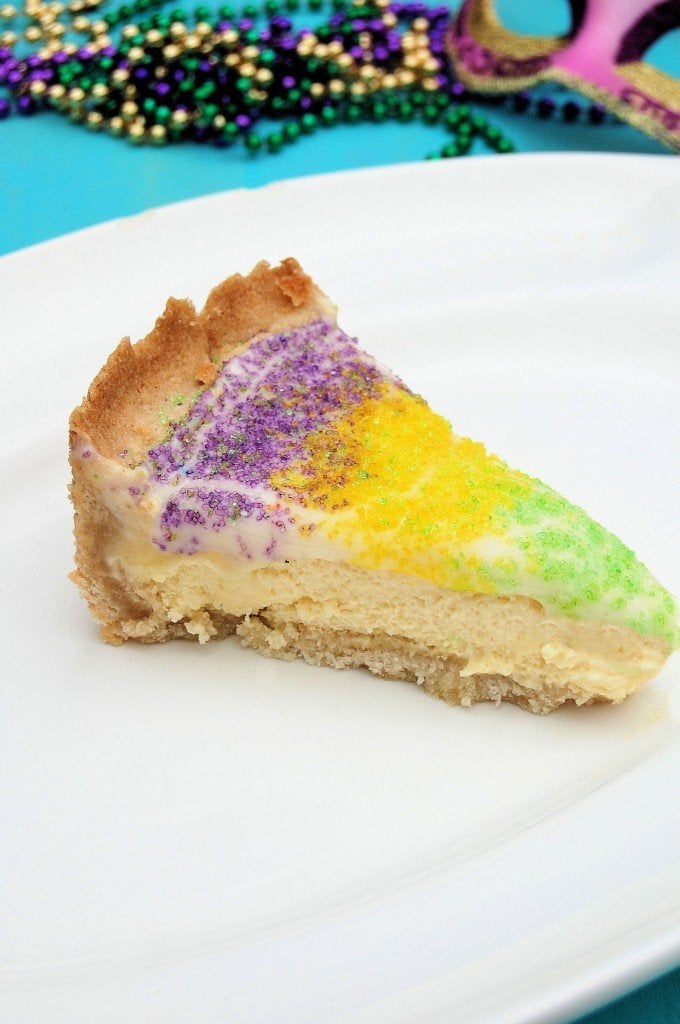 King Cake Cupcakes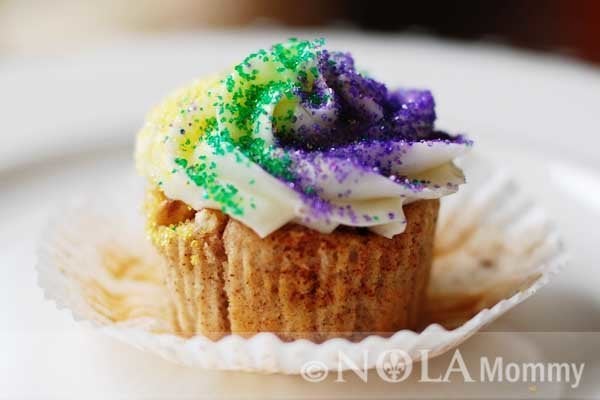 New Orleans King Cake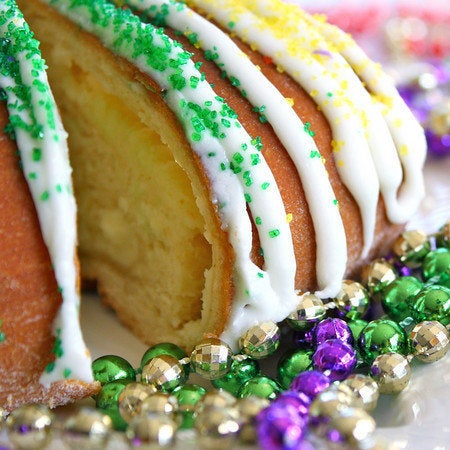 Pecan Pie Stuffed King Cake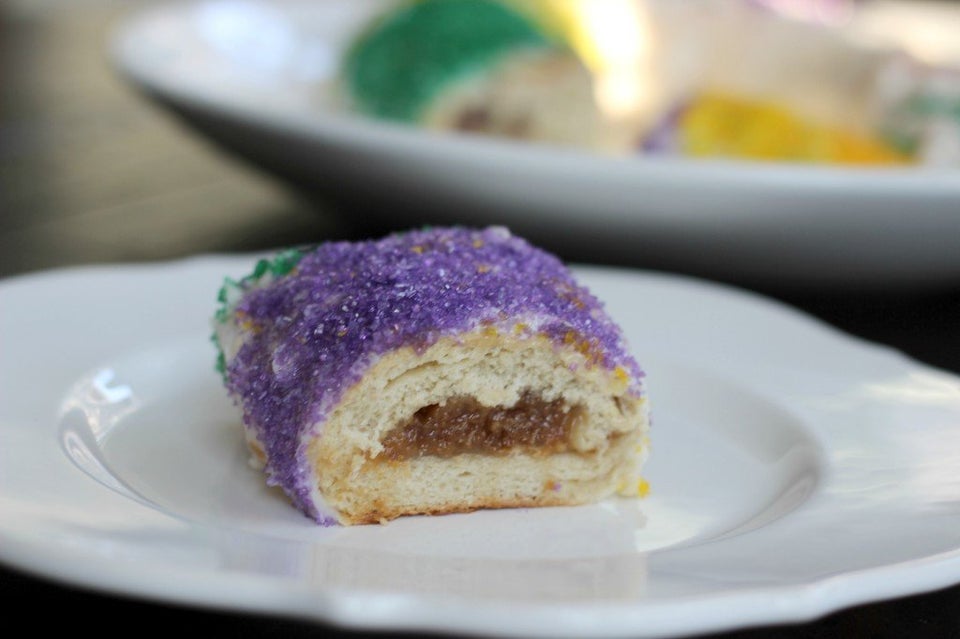 Martha Stewart's King Cake