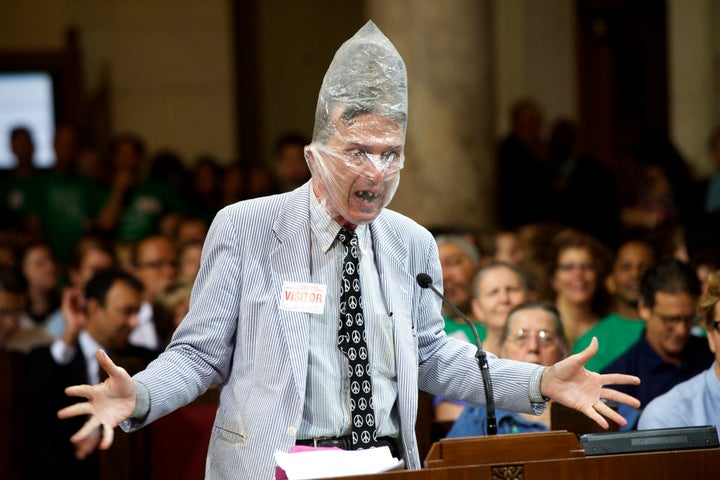 Who is this guy, and why is he wearing a plastic bag on his head in a city council meeting?
Let's just say that Tinseltown has become Cellophanecity.
It's yet unclear what exactly Walsh was doing with a bag on his head, but he definitely got his point across: the council voted 13-1 to approve the policy, which will take effect later this year. Later on, the measure will also allow grocery stores to charge a 10-cent fee for paper bags.
What do you think about the ban?