Donald Trump must be so happy, he must feel so, so good ― because someone finally built him that great, beautiful wall he's been talking about.
A scaled-down wall complete with American flags, tiny "Keep Out" signs and wee razor wire appeared Tuesday afternoon in Hollywood around Trump's star on the Walk of Fame.
Alas, Mexico did not pay for the wall; it was the creation of the Los Angeles street artist who goes by the tag Plastic Jesus.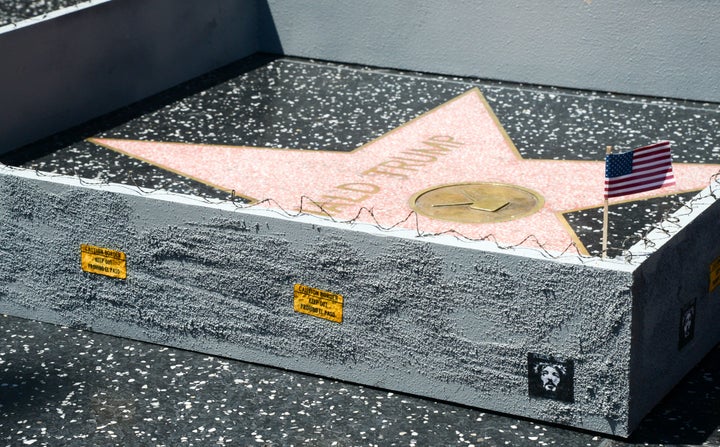 (See more photos of the wall below.)
The artist said he installed the project Tuesday afternoon, just hours before the wall-loving real estate mogul officially clinched the Republican presidential nomination.
Since the beginning of his campaign, Trump has repeatedly called for a wall to be built on the southern U.S. border to block immigrants, and has insisted that he will get the Mexican government to pay for it.
Plastic Jesus, who requested his real name not be used, has targeted Trump before with his street art: Earlier this year, "No Trump Anytime" signs modeled after parking bans appeared in Chicago, New York, LA and Washington, D.C.
The artist has previously stated that he strives to make his installations ― which are always temporary ― ethical and with minimal damage to the urban environment.
"Since it's my wall, I thought I'd put my own street art on it," the artist said by phone Wednesday.
Explaining his vision for the piece, Plastic Jesus said it's straightforward and meant to be more of a criticism of the Trump phenomenon than the man himself.
"I try and approach art in a way that won't offend people too much," he said, noting that previous targets of his work have not always been happy but have been game for the critique. "I just want to get them thinking about policy, and politics and news."
The blustering Republican presidential nominee has inspired plenty of artwork since he launched his bid last summer ― and little of it is flattering.
Plastic Jesus said he opted for a wall because it was "less obvious than doing a parody of his face or his lips or his hair."
"I wanted to move things on with a different level," he said. "I don't try to attack people on a personal level. I try to attack their policy or their attitude. Otherwise it's kind of vindictive."
"Personally, I've got nothing against Donald Trump," he added. "I have everything against his policies and the culture he's trying to create in America."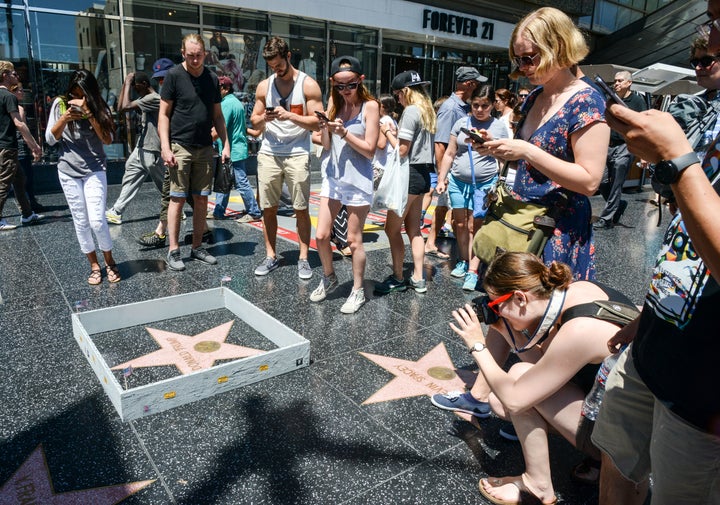 The artist hasn't heard from the Trump campaign itself yet, though during the initial installation Tuesday plenty of onlookers snapped photos and left positive comments on social media.
One message, he said, was from an officer patrolling Hollywood who didn't condone vandalism, but found the wall "hilarious."
Thus far, Plastic Jesus' biggest critic of the wall (which was temporarily removed Tuesday night and will be set up again Wednesday afternoon) was one of the street performers in character on Hollywood Boulevard.
"Their Edward Scissorhands was getting really pissed," Plastic Jesus said. "People were crowding around the wall and taking pictures and no one was really paying attention to him, so he started pushing it away with his feet."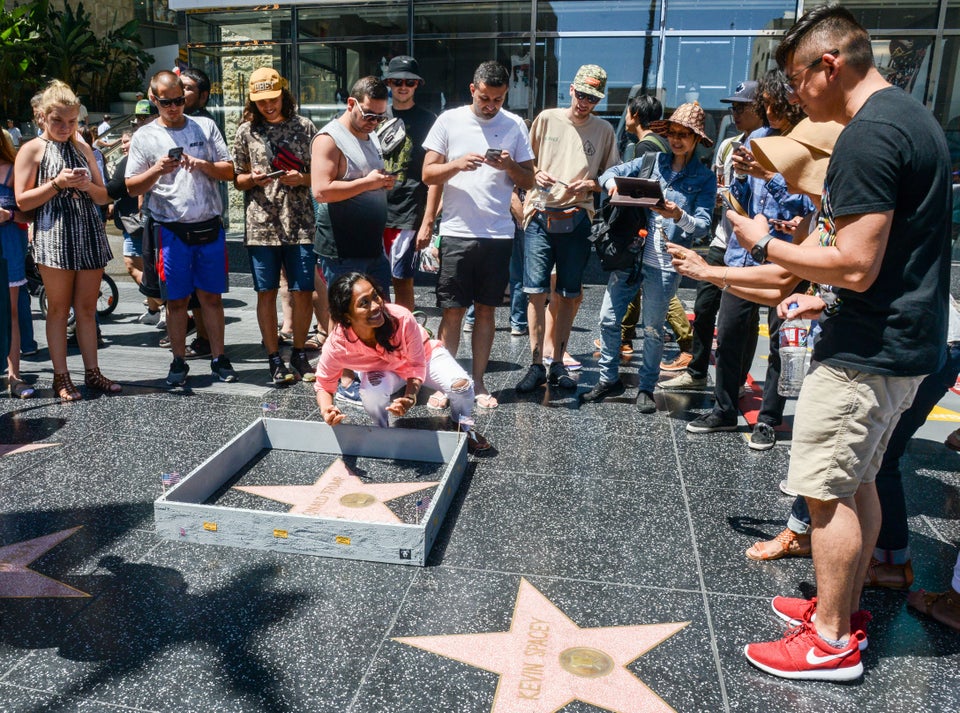 Courtesy of Plastic Jesus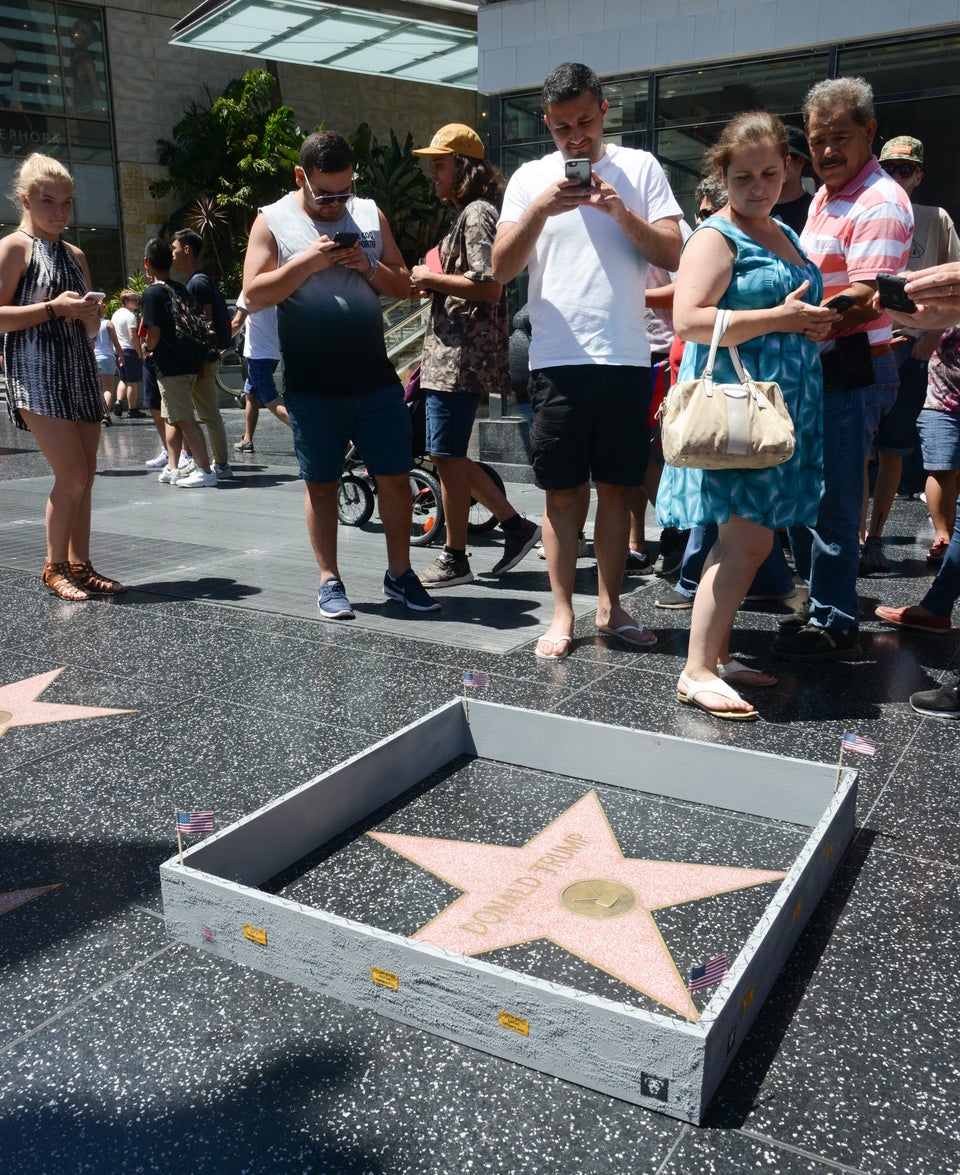 Courtesy of Plastic Jesus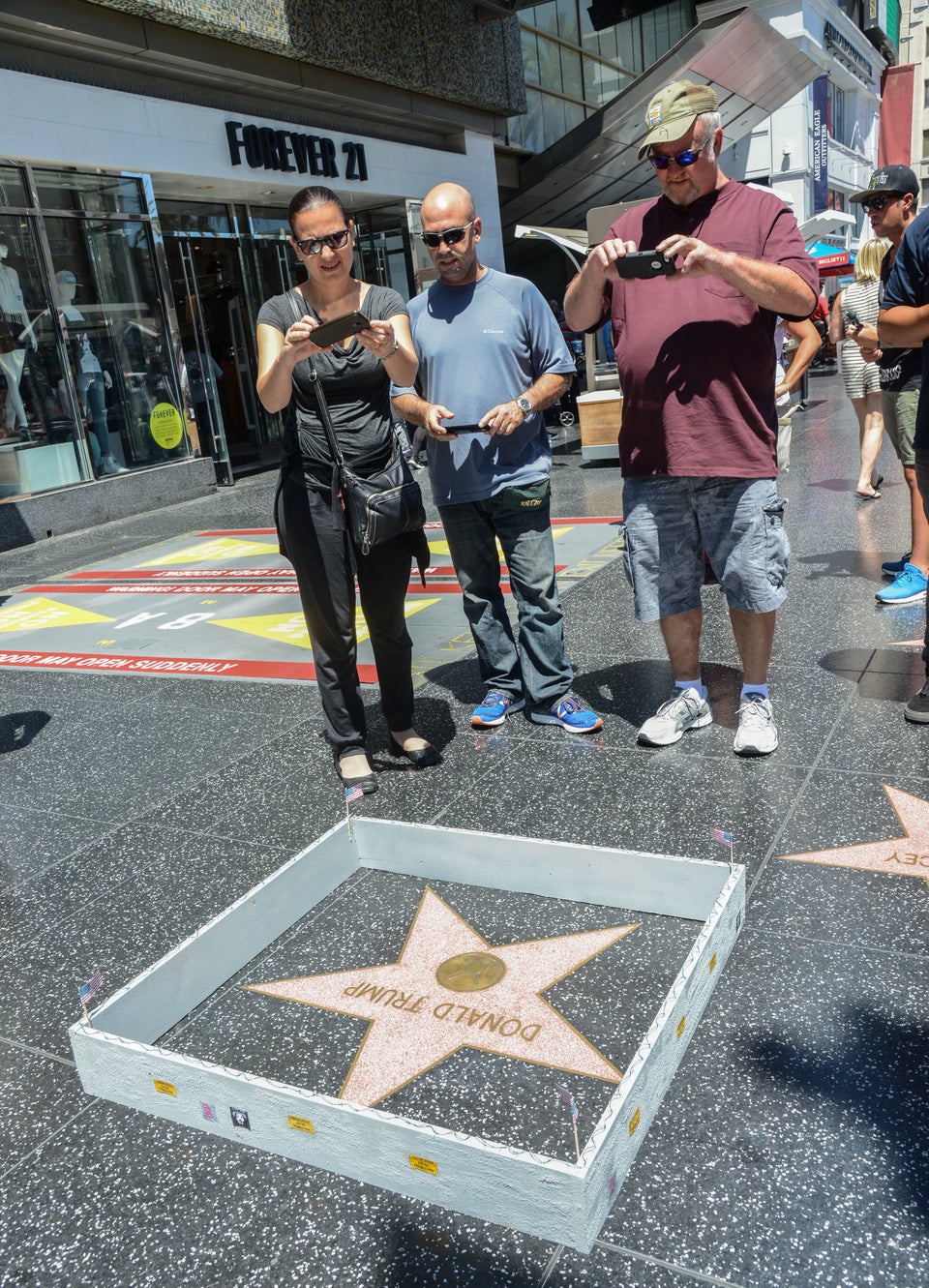 Courtesy of Plastic Jesus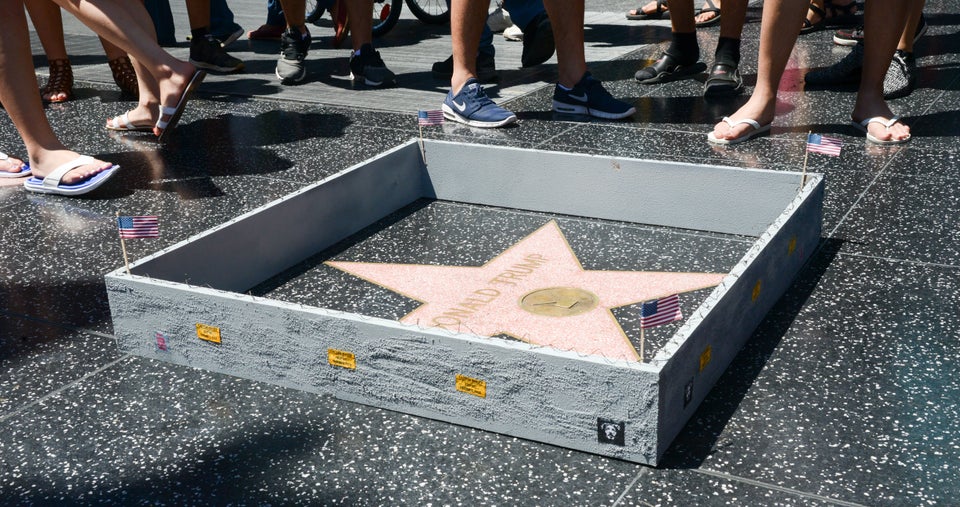 Courtesy of Plastic Jesus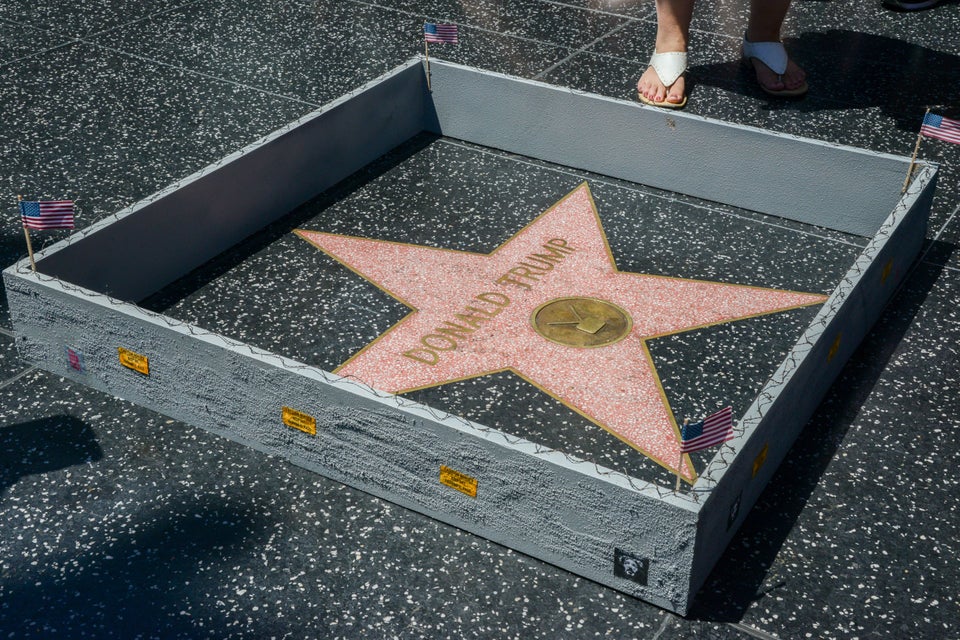 Courtesy of Plastic Jesus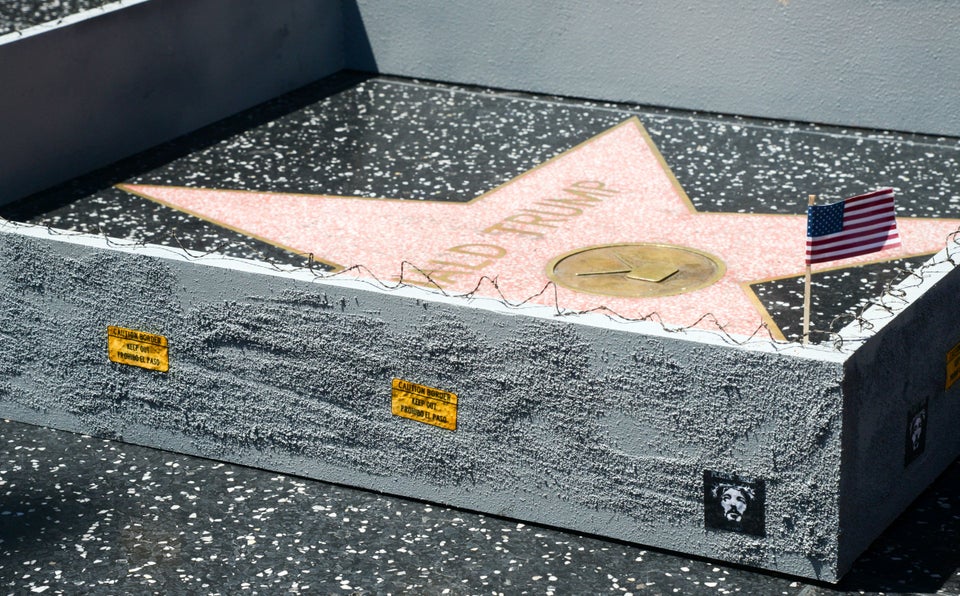 Courtesy of Plastic Jesus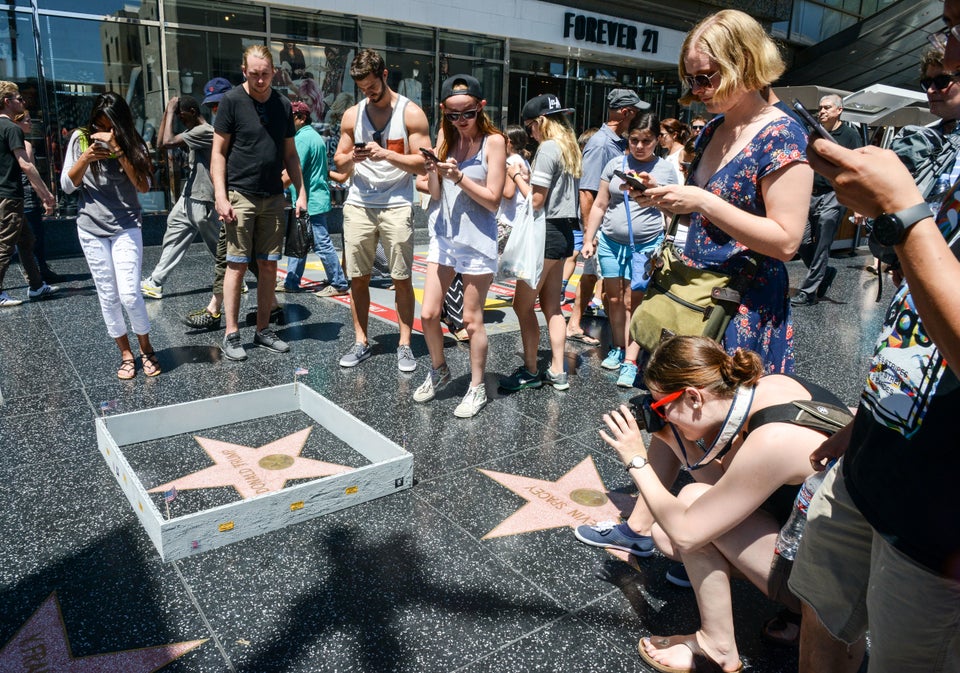 Courtesy of Plastic Jesus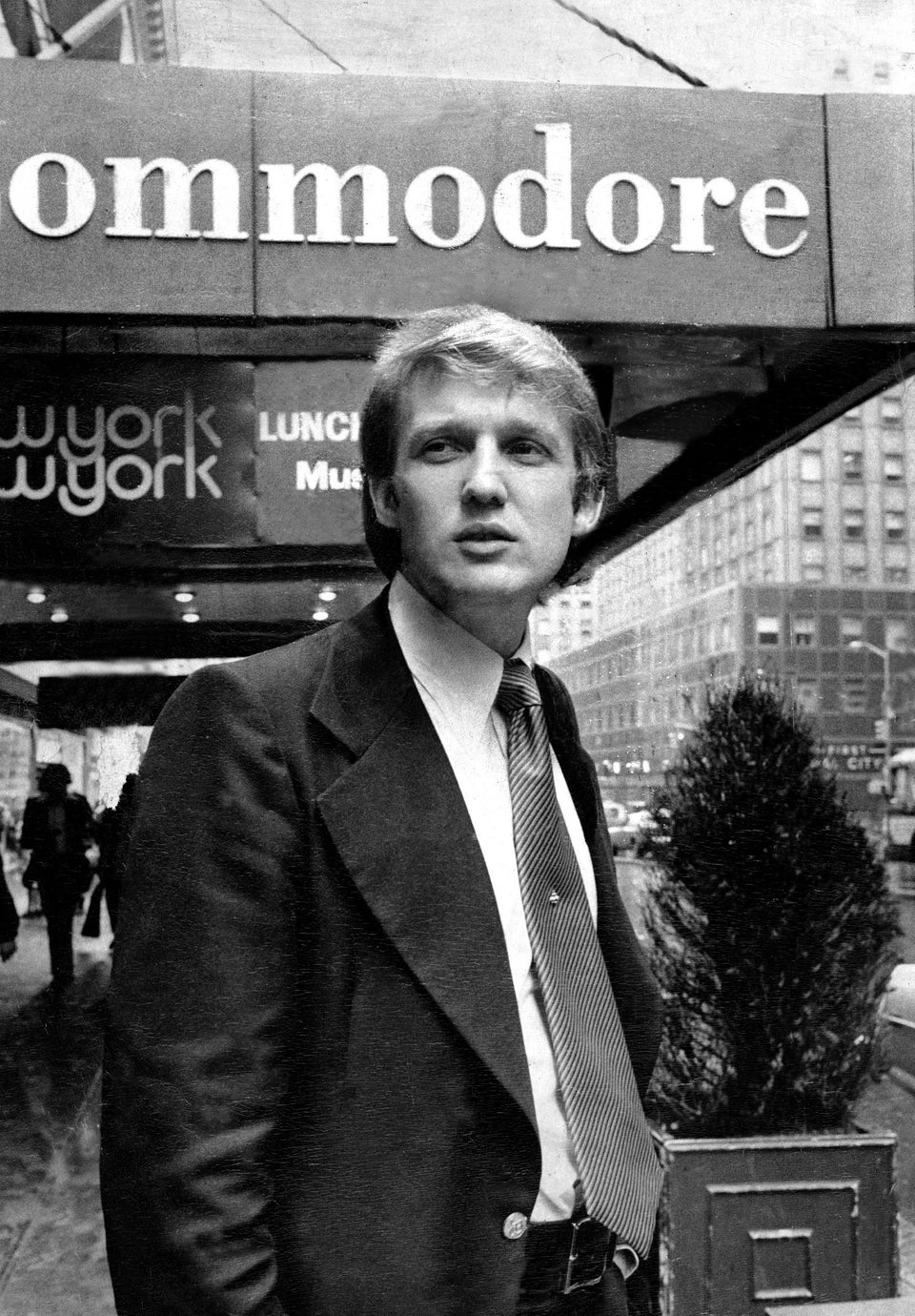 Donald Trump's Hair Evolution