An English couple dropped more than $13,000 on a tummy tuck, facelift and other surgeries for their dog, Junior, over the past two years -- effectively saving him from blindness, The Daily Mail reported.
The 5-year-old pooch suffers from a rare disease that causes excess skin to develop on the body, leaving Junior nearly immobile and unable to see because skin flaps had grown over his eyes.
Owners Denise and David Smart admit that some of the surgeries were strictly cosmetic, rather than medically significant.
"It's taken years off him and he does look like a young man again," Denise Smart told the site. "Before the operation he was fed up and looked like a grumpy old man. Now he's more mobile and he's got a new lease on life."
It took vets several long operations to redo his face and, in his most recent surgery, to insert 39 stitches that gave him a taut tummy.
The couple -- which has pet insurance -- said that they wanted Junior to be more like his father, a Crufts dog show champion.
There are also Neuticles, silicone testicles for neutered dogs who want to maintain pride and self esteem.
CHECK OUT MORE PHOTOS OF ANIMALS IN THE NEWS: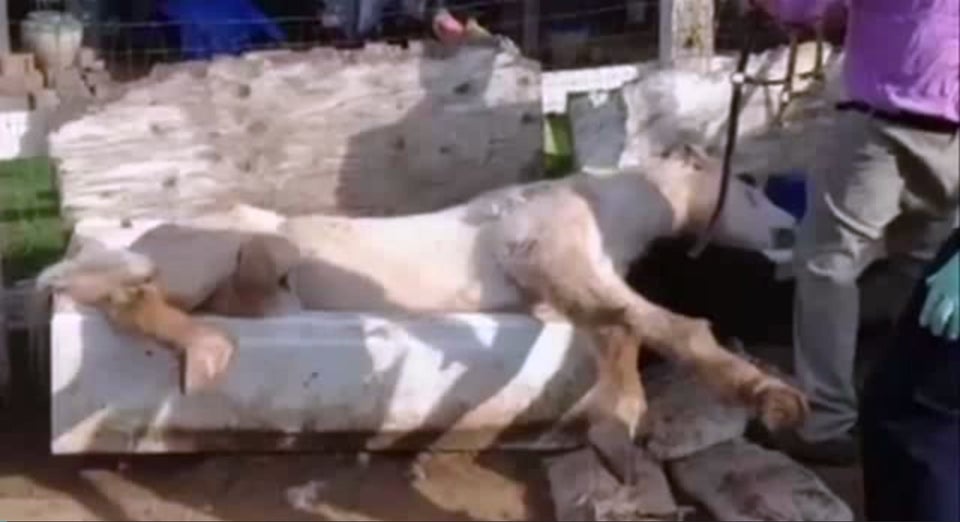 Animals In The News
Popular in the Community