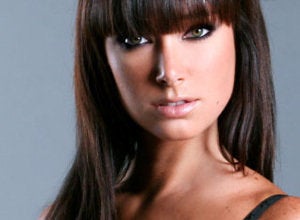 Several new iPhone apps are bringing plastic surgery out of the operating room and onto your iPhone.
The apps, including iSurgeon,
Body Plastika, and the Shafer Plastic Surgery App, offer those interested in a lift or a tuck relevant information, related "games", and even interactive features that let people see what they would look like after a procedure.
The Shafer Plastic Surgery App, created by New York-based Dr. David Shafer, comes in two versions: "Lite", which is free, and the $2.99 version, which offers users the opportunity to ask Dr. Shafer questions directly.
The app contains a database of over 1,000 questions and answers about cosmetic surgery procedures, like "How does Botox work?" and "What's better - abdominoplasty or liposuction?" It covers Botox, injectables, chemical peels, liposuction, breast implants, facelifts, tummy tucks, and rhinoplasty, in addition to 20 other topics.
Another, iSurgeon, is a "game" that allows users to try out surgery and see what they'd look like with a little "work."
iSurgeon combines a game mode allowing users to try their hand at surgery with a feature that gives people the chance to instantly modify images of themselves -- or their friends -- through lip enhancements, breast augmentations and dozens of other improvements.
Body Plastika has a similar feature, allowing users to "mold areas on the face and body to simulate the results of liposuction," as well as other surgeries.
Don't speculate on how you'd look after a nose job or liposuction - see it in pictures! Without going under the knife, visualize the results of your plastic surgery in seconds with this incredibly easy to use application designed by professionals in the aesthetic medical field.
Creepy or cool? Tell us what you think in the comments below.
Know other unusual apps? Let us know at technology@huffingtonpost.com.