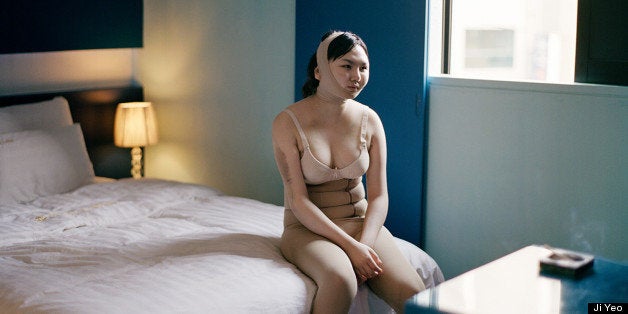 When Korean photographer Ji Yeo moved to America she noticed a stark difference in the approaches Eastern and Western cultures take toward plastic surgery.
Her series, entitled "Beauty Recovery Room," shows the painful lengths women will go to achieve what they view as aesthetic perfection. In addition to the photographs below, Yeo created a performance piece in which she stood in a nude unitard holding a sign that read: "I want to be perfect. Draw on me. Where should I get plastic surgery?"
"Whereas sexiness is highly emphasized in Los Angeles, in Korea, notions of childlike femininity and innocence... reign supreme," Yeo wrote in an email to the Huffington Post. "Most of the plastic surgeries performed in Korea aim to minimize Asian characteristics and make Korean women appear more like Caucasian women."
To explore her native country's obsession with plastic surgery, Yeo approached Korean women post-operation and offered to care for them in exchange for a portrait. She cooked them soup, delivered medication, and was allowed access into the bruised and swollen post-op moments before the transformation to "perfection" was complete.
"I was shocked how casual plastic surgery was for them and how much it seemed to provide them pleasure and satisfaction. During the photo shoots, and even though they were in extreme pain, I could feel their excitement; the excitement of hopes realized."
What do you think of Yeo's series? For more photographers dealing with the ramifications of plastic surgery, check out ORLAN and Phillip Toledano.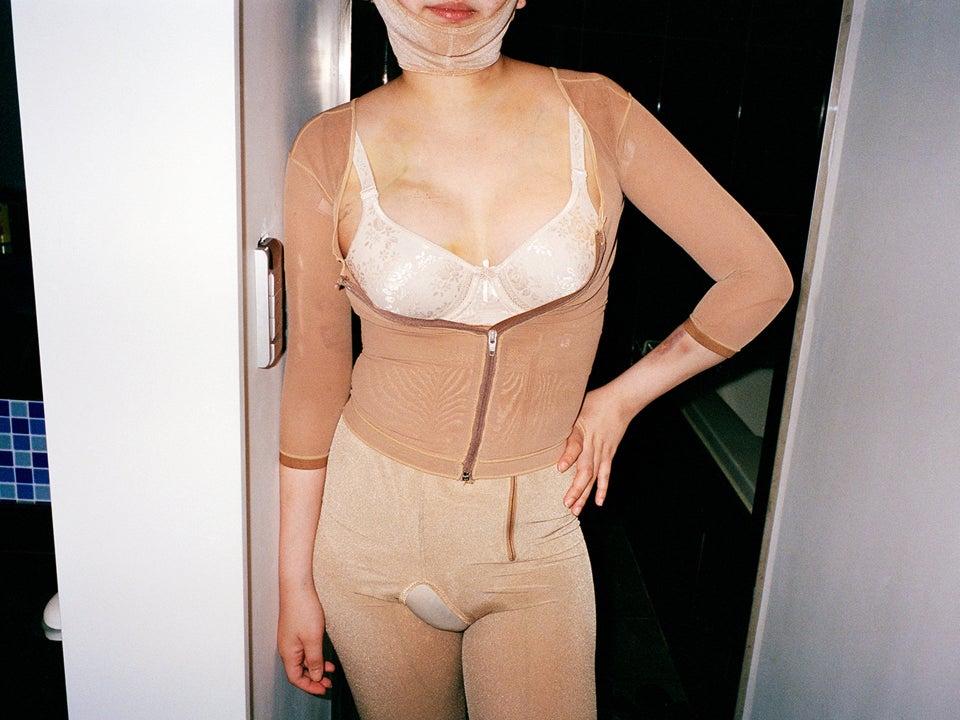 Ji Yeo (NSFW Photos)
Popular in the Community