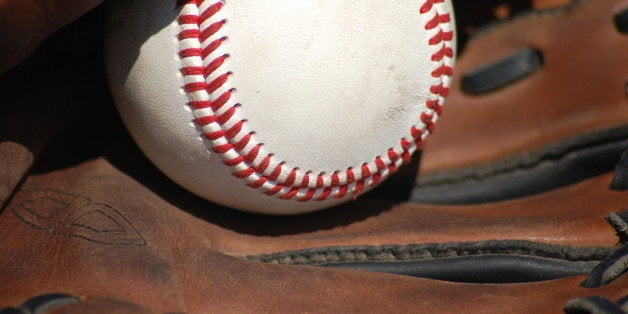 It's opening day in San Francisco and opening week for the presidential primary election -- a perfect time for renewal, hope, and plans for victory.
I've had the great opportunity to travel across the U.S.A. following my two passions: baseball and politics. In 1993 I toured baseball parks while awaiting the results of the California bar exam, traveling to over 20 ballyards and following my beloved San Francisco Giants to four of them along the way. For the past 10 years I have visited over 40 states conducting campaign boot camps. Both tours allowed me a community-based introduction to the American people and the opportunity to see how baseball and politics are experienced at the field level.
Every opening day I reflect on all the hope that lies ahead for my team, and the zen of the ballyard that makes life worth living. So today, as my defending-world-champion San Francisco Giants kick off opening day 2015, here are six lessons from America's pastime for American democracy:
1. Focus on the fundamentals, because there are no shortcuts to success.
That old cliché "It doesn't matter if you win or lose; what matters is how you play" means you must focus on the fundamentals -- baseball's pitching, hitting, fielding and throwing -- and politics' message, management, money and mobilization. In both baseball and politics we look for "team players" -- people who are work horses, not show horses.
It is tempting to find shortcuts to success -- losing is no fun in baseball. My mom and dad took us to years and years of Giants games before we finally saw them reach the playoffs, and another decade passed before the first World Series championship in San Francisco. By contrast, my daughter Bella has been to games in three San Francisco Giants World Series championships in her first five years of life. We keep telling her that "this is special" and pinching ourselves knowing that success is rare and ephemeral.
Losing is even less fun in politics, because it's not a game but our constitutional republic at stake. Nevertheless, the rules of engagement are the same: Cheaters who take shortcuts to success may advance for a while but end up hurting themselves and their teams in the end.
Sitting at a candidate rally is similar to sitting in a ballyard. Both give you the opportunity to assess the technical metrics and reflect on the intangibles -- what baseball calls "makeup" and politics calls "character" -- the leadership, talent and maturity to add value to a venture.
Character transcends team and party -- it's the intangible you look for in your heroes and admire even in your opponents. As a San Francisco Giants fan, I find little to love about the Los Angeles Dodgers, but I've always admired Tommy Lasorda's charismatic managing style and love the fervor of my Jewish mother Roz Wyman, who helped bring the team to L.A. (and she never fails to remind me that without the L.A. Dodgers there would be no San Francisco Giants).
People want that pride and passion of having something larger than ourselves to cheer for. When it gets down to the wire, character shows in people in baseball and politics who trust themselves and their teammates.
3. Don't boo the home team!
Baseball fans are collectively the "10th player" and are needed most when team performance is shaky. When mistakes are made, there's no need to heckle your team -- that's what the other side is for! People have to find a way to point out criticisms and build support without booing the favorites off the field -- and while displaying the same sportsmanship we want to see in our players. Fandom is no excuse for verbal or physical violence.
In politics this translates to a lesson my mother Nancy Pelosi taught me in her leadership races: Intramurals can be the roughest sports of all, because you are running against some of your teammates to ultimately lead all of them. Her lesson: Don't make enemies on behalf of other people. Surrogates can be tempted to go nasty on behalf of candidates. Don't, because it's still your reputation, and "I did it for my candidate" is no excuse for you or the person you think you're helping.
Competitive intramurals, yes; purist-driven self-immolation, no.
Eyes on the prize: Unity for victory.
4. Expect the unexpected.
Baseball calls it a curve ball for a reason: You just don't know where some pitches will land. Your ace could get injured. Your golden glover could err. Your team could sit through a rain delay. Your manager could get ejected. Your bench must be broad and deep enough to overcome.
Politics requires the same versatility: Nimble, creative, and opportunistic campaigns win the day. No matter how well-thought-out your plan may be, political considerations will require you to shift gears quickly. And you can bet that the other side is working just as hard as you are to think fast, react forcefully, and seize opportunities.
5. Plan for extra innings.
Baseball champs have the physical conditioning and mental toughness to overcome a long season of injuries. Postseason endurance goes to the healthy and their managers who plan substitutions with the long game in mind.
Political overtime requires upfront election protection. Covering hot spots, overcoming obstacles for military and overseas voters and getting all ballots counted may extend the election into extra innings -- so plan ahead to protect the vote. A season in baseball or six months in politics is a lifetime, so plan accordingly.
6. America's pastime and democracy belong to all Americans.
One thing I've learned serving with the San Francisco Giants Community Fund to help kids play baseball is that the player base and the fan base are far more diverse than the people who can afford $40 tickets and $10 beer. Just as a new generation of African-American, Latino and Asian Pacific Islander baseball heroes are electrifying the game and changing the fan base, the new generation of African-American, Latino and AAPI political all-stars are changing the voter base and candidate base of our democracy.
On opening day, rejoice that the fundamentals that America's pastime and American democracy share -- character, support, versatility, endurance and diversity -- strengthen and enrich us all. In that spirit, play ball!
REAL LIFE. REAL NEWS. REAL VOICES.
Help us tell more of the stories that matter from voices that too often remain unheard.