PLAY > SKIP: New Music for the Week of September 13, 2011
Now that the remembrance is over, let's pay our respects to some new music. Lady Antebellum, Primus, Nick Lowe, Blind Pilot, and Das Racist have all come forth to share some post-9/11 music. Some of it you'll want to forget.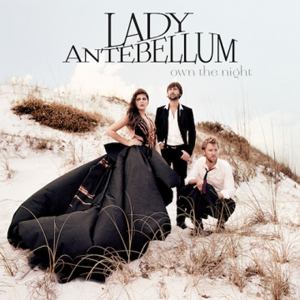 SKIP: Lady Antebellum, Own the Night
I don't think Grammy winners should necessarily be held to a higher standard than anyone else, but it's hard to believe that this country pop trio has snatched up six statues in its short life, not to mention a nomination for Best New Artist in 2009. Own the Night is radio pop at its blandest, only dipping far enough into "country" to fool the most passive of listeners. In reality, it's about three degrees south of John Mayer -- except that I like John Mayer, most of the time anyway, when he lays off the tweets and TMZ. Own the Night is the kind of watered-down, assembly line pop music that makes me wish for a Nashville revolution.

WATCH the official live music video for Lady Antebellum's single "We Owned the Night."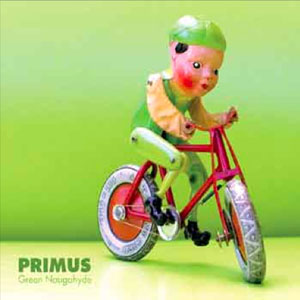 SKIP: Primus, Green Naugahyde
Back in the '90s, Primus was one of the freshest -- OK, oddest -- heavy rock groups around, and even today there are few bassists who can match Les Claypool's bizarre brand of subsonic virtuosity. Unfortunately, the act has been getting stale since Fred Durst got his hands on Antipop in 1999, their last full album until now. That's not to say that "Green Naugahyde" is as uninspired as "Antipop," but even with original drummer Jay Lane back on the kit, they aren't able to rekindle that old odd magic. There are plenty of stunning solos, courtesy of guitarist Ler LaLonde, but that's the only relief you'll get from Claypool's redneck Residents rehash. The album's opener, "Prelude to a Crawl," is appropriate. Choose to play this album, and you're in for 50 minutes of slow-moving circus metal. Maybe that's your thing. I'm skipping.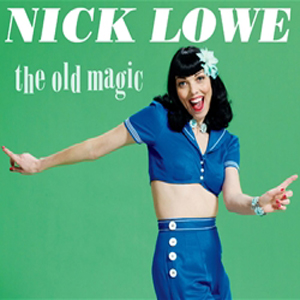 PLAY: Nick Lowe, The Old Magic
At 62 years old, English rocker Nick Lowe is a certifiable veteran of the business. Like his musical traveling companion Elvis Costello, Lowe has crafted a career out of timeless songwriting and nostalgia. The Old Magic isn't as pub-worthy as Lowe's earlier work, but it's appropriate to its time and place. He's still got the classy defiance of his punk days, admitting at one point that he never expected to live half as long as he has. But make no mistake: there's wisdom in age, and Lowe doesn't let it go to waste. The man is an institution. More folks should come under his spell.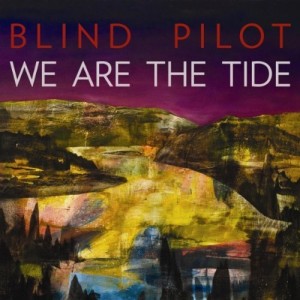 PLAY: Blind Pilot, We Are the Tide
Forget it, Washington and Brooklyn. Oregon is becoming the center a new music revolution. The Decemberists and M. Ward may get all of the Northwestern glory, but Blind Pilot are close behind. Part Sigur Ros and part Fleet Foxes, this Portland-based band puts a contemporary psychedelic spin on an otherwise traditional, acoustic indie-folk setup. The production is so precise and so pristine that it's tough to imagine how they pulled off a West Coast tour on their bikes in 2009, but We Are the Tide is evidence that they have every intention of developing their sound: folk songs reaching for the stars.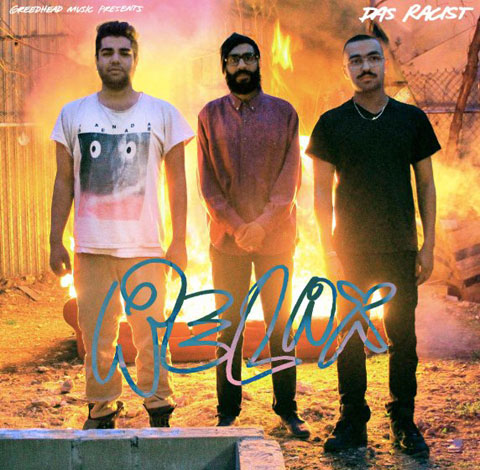 It's hard to say just how seriously you're supposed to take Das Racist, but there's no denying that they're becoming a major force in the hip-hop game. Himanshu Suri ("Heems"), Victor Vazquez ("Kool A.D."), and Ashok Kondabolu ("Dap") have taken the rap world by storm with their continuing streams of pop culture allusions and complicated humor used to address such varied subjects as disillusionment, global politics, and racial stereotypes. Like their previous two albums, Relax is a dizzying discourse on American youth culture over a diverse selection of top-shelf beats. It's not without its tedious tracks, but there's more than enough variation to keep it interesting. In a world of mindless bling and gangsta dumbness, it's good to have Das Racist around. They're more concerned with pushing boundaries than the Benjamins.
Calling all HuffPost superfans!
Sign up for membership to become a founding member and help shape HuffPost's next chapter