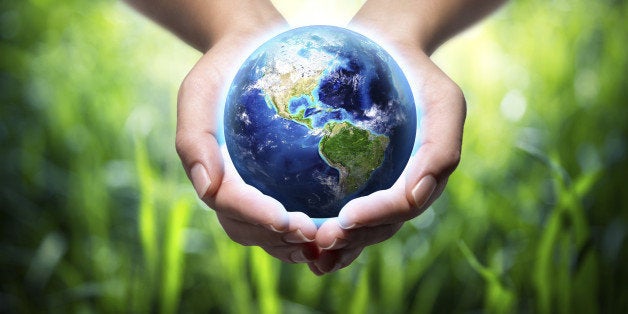 Tuesday is the global day of celebration for all things Internet safety. From humble beginnings in Europe in 2004, Safer Internet Day now includes 100 countries on every continent in the world. ConnectSafely is hosting the US gathering at Universal Studios in Hollywood with a cast of hundreds of students, a WWE "Superstar" and a host of the leading companies and NGOs in the space. The live stream begins at 10am PT.
The theme this year is "Play your part for a better internet!" While slogans like this can be a little vacuous, I particularly like this year's tagline as it suggests the we must take responsibility - to play our part - in creating a better, richer, more civil online experience than the one we have today.
We are particularly vociferous about our online rights, particularly of free expression, but we often fail to assume and exercise the responsibilities that go with those rights. The responsibility to stand up to bullies online. To expose trolls and counter their destructive behavior and speech. To think before we post. To report rather than pass on photos that would embarrass or compromise someone.
At the Family Online Safety Institute, we talk often about creating a Culture of Responsibility online, one where everyone - from government, law enforcement, industry, teachers, parents and the kids themselves - has different, but overlapping responsibilities for a safer Internet. We all need to acknowledge the risks and mitigate the harms, while seeking to reap the rewards of our and our kids' online lives.
Which brings me to the word "play". While taking responsibility for our actions, let's not forget to play and explore and enjoy the wonders of our digital world. We parents can sometimes get locked down in fear of the latest newspaper headline or evening news story. Yes, bad things happen online. Kids and teens do get lured by online predators. There are awful sites hosting violent porn to ISIS propaganda.
But with reasonable steps, and easily available and free parental controls, we can happily allow our kids to use their boundless imagination to discover the digital world and to create and to play with what they find. In our most recent research project, 64% of parents said that technology had a positive effect on their kids' creativity, which is surprising given the drumbeat of negative reports and scary stories in the news about kids and the web.
So, let's do our part and encourage our kids to do the same. Of course it helps if we are good digital role models and put our phones down at dinnertime and look up from our laptops when our kids are around.
Be the change you want to see in the world - both on and offline. And happy Safer Internet Day!
Calling all HuffPost superfans!
Sign up for membership to become a founding member and help shape HuffPost's next chapter