I hate complacency. I hate monotony. That is one of the reasons I ended up in Playa del Carmen in the first place. The need for change. Days in Canada, especially in the dreary Vancouver winters, seemed to all blend into one, and after exhilarating trips through Europe, Latin America, North Africa, the South Pacific, normal life drove me up the wall. However, in my mid 20's, at the time, I knew that I could not just save up, travel, spend money, return home, and start at square 1, over and over again. A job offer on the Caribbean seemed to offer the solution, but even paradise is susceptible to boredom.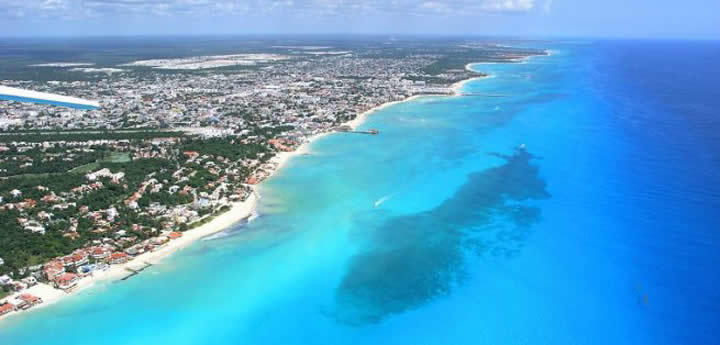 At the beginning, it was brilliant. Living 3 blocks from the beach, 2 blocks from Fifth Avenue, 1 block from the gym. That is an equation for happiness in Playa del Carmen, but just like anywhere, after a while, it simply became "home." Playa del Carmen has treated me well, but it is time for another move.
For some time, I have been thinking about making the trek back through Central America, to a country in South America I know and love deeply, Colombia. Of course, the countries that I am happy will be standing in my way, are Belize, Guatemala, Honduras and/or El Salvador, depending on the route we take, ending with Nicaragua, Costa Rica and Panama before taking the jump over to Colombia.
From Playa del Carmen through to at least Belize, the plan is to drive. We have "Angelica", our car named in honour of our terrific cleaning lady in Playa, all suited up and in tip top condition, for an early 90's Toyota Corolla, to make the journey. Plans for the first stop are San Ignacio, which unlike most of the towns in Belize, does not sit on the coast, but is in the hilly countryside a short drive to the Guatemalan border. The plans after San Ignacio are outlined in pencil. After crossing the Guatemala border, we will most likely head in the direction of Tikal and Flores in the Peten area of Guatemala, and after a few days there, make the long shot across the country to the famous Antigua, Guatemala. Being somewhere I have wanted to visit for ages, I expect to spend a minimum of 3 or 4 nights there, and then depending on if we decide to head to head South West or South East, we will pass through Honduras or El Salvador (realistically if we go through El Salvador, we will still cross a small piece of Honduras as well but nothing too scenic!), and due to their current situations, probably quite quickly. I have been to both countries in the past, but was on public transport, not a couple of "gringos" passing through and as much of a beast as Winston is (our pit bull buddy) I think he is a little too nice for us to bank on him as being protection through those parts!
Then, with anticipation, as it is the only country in Central America I have not visited, we will take our time cruising through Nicaragua. Volcano boarding in Leon, colonial town of Granada, volcanic island of Ometepe, little party town of San Juan del Sur, are all on the list of things to do in Nicaragua! Then into Costa Rica, which people now call Costa Fortune due to its consistently increasing costs, will be our destination prior to Panama City, where we will probably sell "Angelica" to a very lucky individual, no innuendo intended, and make the short jump over to Colombia.
This is Post 1 of The Journey and I will be updating a post every so often with a link to the YouTube videos documenting some of the experiences and locations we visit along the way. I really hope you join along, in spirit, through the journey either via these Huffington Post posts, or through the POSTS ON MY SITE (CLICK)
Popular in the Community