After eight years of running hot and cold on the proposed billion-dollar Playa Espiritu project, the Mexican government finally came through with funding needed to launch the new super resort.
Memo to travelers to Mexico: Make room in your closet for a bunch of new tee shirts proclaiming your love for places like Teacapan, Esquinapa and Playa Espiritu. Particularly for Playa Espiritu.
You'll have to squint to find these spots on the map -- if they show up at all -- but
they're about half-way down the west coast of Mexico south of Mazatlan. What's happening there is, Playa Espiritu (spirited or lively beach) is going to be the country's next tropical Eden in its line of built-from-scratch mega-resorts a la Cancun, Ixtapa and Huatulco.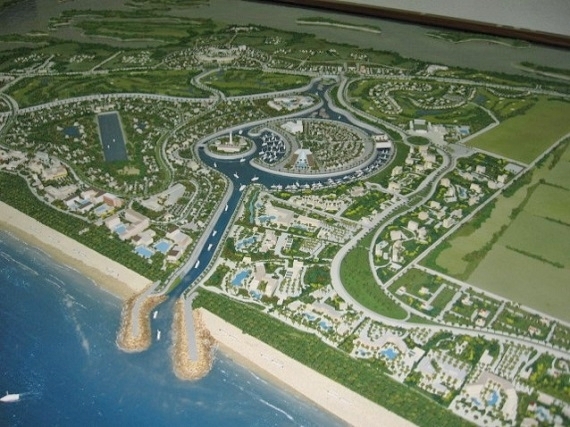 Espiritu is being built on an immense site along the Pacific. Artist's concept courtesy of the Mazatlan Tourism Board.
Workers are already buzzing around Espiritu's 7 miles of golden beaches. Among features of the 9-square-mile main development -- more than a third of the size of Manhattan Island -- will be retail and entertainment centers, a golf course, a convention center, a marina and a nature preserve.
To be built in phases, the resort is set to open at the end of 2018. Initially welcoming guests to 10,000 rooms, Espiritu is planned to eventually grow to 44,000 rooms (roughly the capacity of the booming Riviera Maya on the Caribbean side of the country) in 100 hotels.
Some 25 miles of pristine beaches run south of the main Espiritu development to the fishing village and eco-tourism haven of Teacapan at the southern tip of the state of Sinaloa. Just south of Teacapan is the northern end of the 200-mile long Riviera Nayarit in the neighboring state of Nayarit.
According to a brochure, the project has been designed "to make nature our priority by accenting sustainability in everything from water recycling systems to using renewable energy sources."
To be left intact in the development of Espiritu and its surrounding areas reportedly will be miles of meandering lagoons, mangroves and estuaries, home to millions of birds (and a near-religious visit for bird lovers) such as pink and blue herons, parrots, pelicans, storks, fishing eagles, ducks, hummingbirds and orioles.
Getting there: Mazatlan's international airport, 20 miles down the coast from that city, is the closest terminal to Espiritu. It's about an hour's ride south of the airport to the new resort, mostly on a modern highway to the regional capital of Esquinapa, and a few miles from there on a secondary road to Espiritu.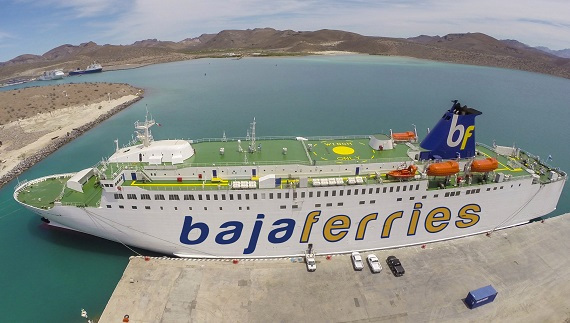 New ferry carries up to 700 passengers to Mazatlan from La Paz in Baja California. Photo courtesy of Baja Ferries.
Another way of getting to Mazatlan is on a newly debuted ferry service running across the Sea of Cortes from La Paz in Baja California Sur. Operated by Baja Ferries, the ship -- called the "Baja Star" -- will carry up to 700 passengers. The company expects to serve more than 25,000 passengers this summer, a count planned to grow to 60,000 passengers annually.