Mayor Rahm Emanuel and his administration are part of a growing number of city leaders across the country who recognize the importance of play in creating vibrant communities. Young adults have flocked to active cities like Chicago that have created walkable and bikable communities. Chicago understands that to keep these adults once they become parents, it must prioritize playability -- ensuring a kid and family friendly community that not only gives kids the active and balanced play they need to thrive, but also retains residents and supports local businesses.
Play matters to child development -- it's a muscle-builder, brain-expander and friend-maker. And for kids who face extreme adversity -- depravation, neglect, abuse, exposure to violence -- play can protect against toxic stress, which hinders healthy brain development. That is why I applaud Chicago for committing to the ambitious goal of ensuring that all kids in Chicago live within a seven-minute walk to a park or playground. Chicago has also extended the school day to bring back recess, physical education, and the arts. City leaders are working in tandem with community groups and the private sector to ensure that the play needs of all Chicagoans are met, in all neighborhoods.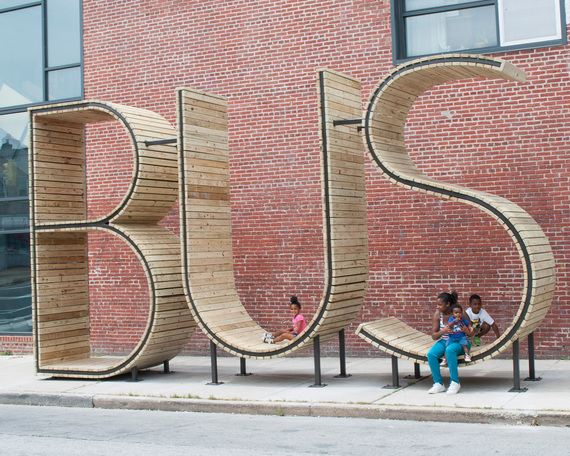 Leading cities are also innovating to push the play boundaries beyond the schoolyard and the playground, enabling play to happen everywhere. Consider how Baltimore replaced a traditional bus stop shelter with giant climbable letters that spell BUS, turning an everyday space normally associated with waiting and frustration into a joyful play space that kids love and parents value. In Chicago, the city is experimenting with People Spots -- temporary, pop-up parklets adjacent to sidewalks, typically within existing parking lanes. By expanding the sidewalks, they create seasonal space for outdoor gatherings and family playtime. As a placemaking tool, People Spots increase foot, bike and stroller traffic. As a result, local store owners report a 10-20 percent increase in revenue, according to metroplanning.org, just one example of the economic benefits of playability. By reclaiming public space for kids and families, and integrating play into their daily lives, Chicago and other leading cities are making it easier for kids to get the play they need and setting them on a healthy and successful path.
That's why on October 23 and 24, KaBOOM!, with the generous support of Humana Inc. and the Humana Foundation, will host its Playful City USA Leaders Summit in Chicago. A dozen teams from cities across the country - from San Francisco to Spartanburg, SC, and from Pittsburgh to Providence - will join the host city's team to build momentum for their bold goals and big ideas for transforming their communities into kid and family friendly cities filled with play.
Ben Hecht, CEO of Living Cities, who will be participating in the Playful City USA Leaders Summit, agrees that play has a role in thinking about urban development differently. Play is no longer an individual responsibility, he says. It is a societal and community responsibility.
Mayor Emanuel and the City of Chicago, along with other cities heading to the Summit, are demonstrating that playable cities are the cities of the future.
Calling all HuffPost superfans!
Sign up for membership to become a founding member and help shape HuffPost's next chapter