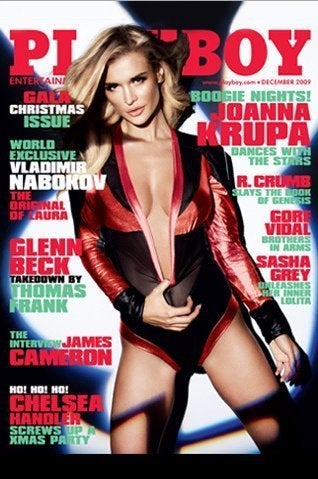 *See photos below*

Playboy has launched its official iPhone app and in this case, you can't claim you've got it "just for the articles."
Because it doesn't have any.
The new $1.99 app will give you the cover of the magazine, the tablet of contents for the issue, its Playmate's intro text and details, along with portions of text from the magazine's monthly features, like the "Playboy Interview" and "Playboy Advisor."
Oh, and there's no nudity either. In keeping with the Apple store's no "adult content" policy, you'll find scantily clad Playmates in the video of each month's centerfold, and wallpaper, but the app "does not contain any fully nude content," according to its iTunes description.
A spokesperson for Playboy told Krapps: "The pictures are all non-nude or cropped, either from the magazine pictorial or from the Playmate's Playboy.com pictorial."
So what do you get? Pictures of "Celebrities Hangin' With Hef," fashion tips, the Playboy Q&A with celebrities, free wallpaper downloads for your phone, along with jokes and interview excerpts (see the screenshot below for the app's contents).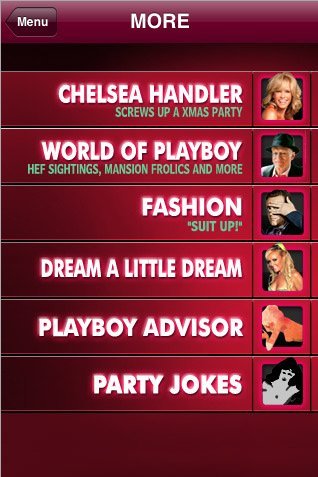 Here's another drawback: the app is a subscription app, which means you'll have to shell out $1.99 to get each new issue on the app.
What do you think? Worth it or rip-off?
The app currently has a three-star rating on iTunes, based on seven reviews.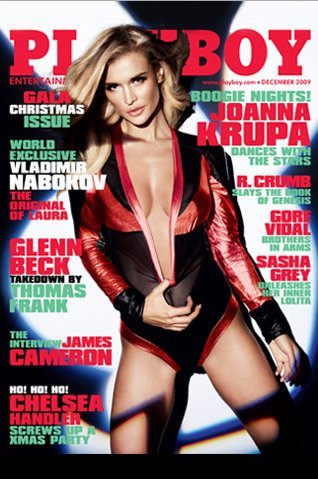 Related
Popular in the Community