West Texas is filled with rabbits, but Playboy bunnies are not so at home on the open range.
Playboy recently installed a 40-foot neon sculpture of its iconic bunny logo on the side of U.S. Highway 90 near Marfa, Texas, in an attempt to attract younger, hipper readers. It's perched atop a post and a concrete platform displaying a stylized version of 1972 Dodge Charger
The sign is part of a roadside art display designed by New York contemporary artist Richard Phillips and Playboy's creative director of special projects Neville Wakefield. They call it art. But some Marfa locals think it's just an advertisement.
One resident, Lineaus Lorette, filed a complaint with the Texas Department of Transportation.
"I thought it was a sign -- a corporate logo. And in Texas you can't put up signs without permits," Lorette told the Associated Press.
When residents complained about the giant bunny -- and what it represents -- officials were all ears and told Playboy to remove it within 45 days.
"The agency has ordered the property owner to remove this sign because the owner does not have a Texas License for Outdoor Advertising and a specific permit application for the sign was not submitted," Veronica Beyer, a spokeswoman for the Texas Department of Transportation, told the El Paso Times. "Furthermore, the location at which the sign has been placed does not qualify for a permit."
"We do not believe the art installation by Richard Phillips violates any laws, rules or regulations," the company said in a statement released to NewsWest9.com. "Our legal counsel is currently looking into this matter and we hope to resolve this issue satisfactorily and as quickly as possible."
Before You Go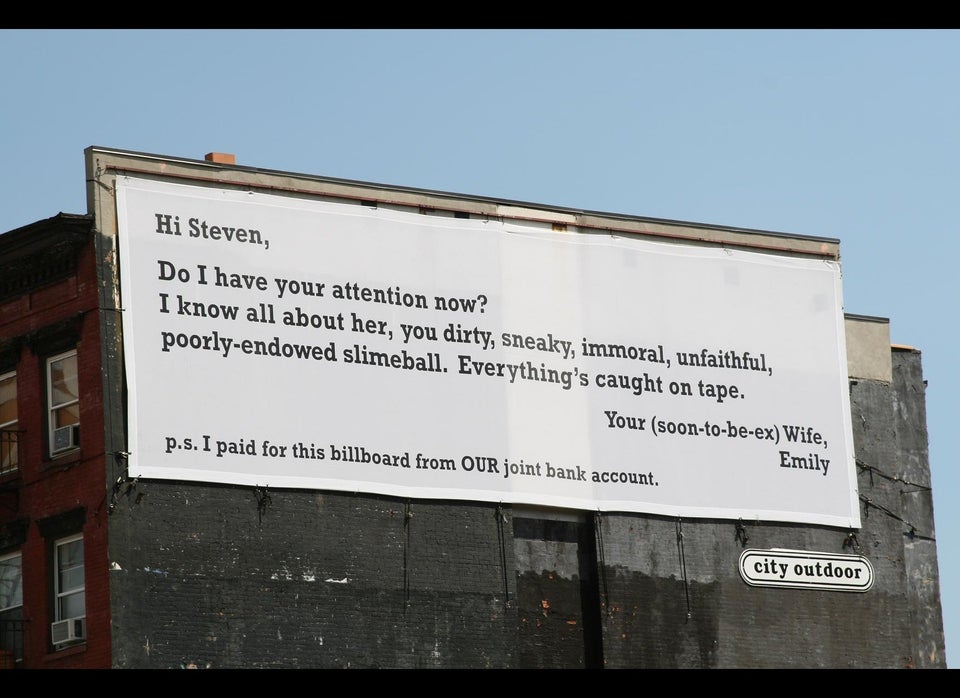 Weird Billboards
Popular in the Community