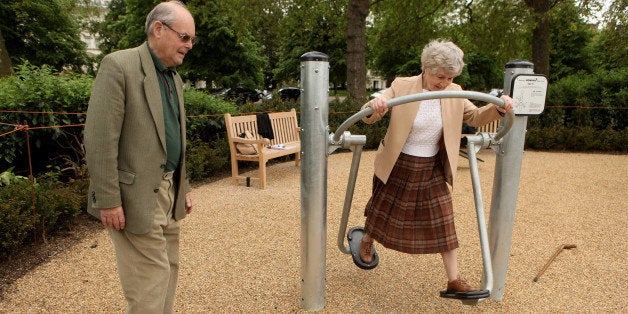 Another benefit of the senior parks is that they serve as a community gathering spot, combatting the isolation and loneliness some seniors experience. As Joanna Hughes, a spokeswoman for The Royal Parks, the United Kingdom government agency that manages eight parks in London, noted to Governing.com, "While there are certainly physical health aspects to the playground, it is also there to nurture social and mental health."
The United States' approach to playgrounds for the elderly is slightly different. U.S. playgrounds are being built for multiple generations, not just for seniors. KaBOOM!, a nonprofit organization, is working in partnership with the Humana Foundation to build multigenerational playgrounds throughout the country. KaBOOM! has built 53 multigenerational playgrounds across America that have served 135,471 kids and 61,500 seniors, according to Sarah Pinsky, Director of Client Services at KaBOOM!.
Pinsky told The Huffington Post that "Play is a great connector for adults and seniors and the children in their lives. In addition to the cognitive and physical benefits of play, it can also reduce stress in adults and is proven to help combat toxic stress in kids."
She noted that at one of their projects in Cleveland, seniors formed a fitness club following the construction of a playground with adult fitness equipment in 2012. In Tampa, prior to the playground project with Humana and KaBOOM!, Ragan Park had outdated playground equipment for children and just a walking path for adults in the community. Neither were utilized by the community. Now usage of the outdoor space has dramatically increased, even beyond the new playground, with heavy attendance by neighborhood children, seniors and adults. At the Midway Safe Harbor Center community learning center outside of Orlando, the playground and adult fitness equipment have brought children, adults and seniors together. According to the Center director Brenda Knight, it is common for grandparents in this community to be the primary caregivers while parents are working. Before the playground and fitness stations were installed, they lacked a common activity space. The Center also noted that middle and high school students, who would not typically frequent a play area, are using the adult fitness equipment. In addition, a community member started an adults' morning exercise program using the adult fitness equipment and there is a local physical therapist who brings her students to the equipment to exercise.
What do you think? Let us know in comments.
Support HuffPost
The Stakes Have Never Been Higher
Related
Before You Go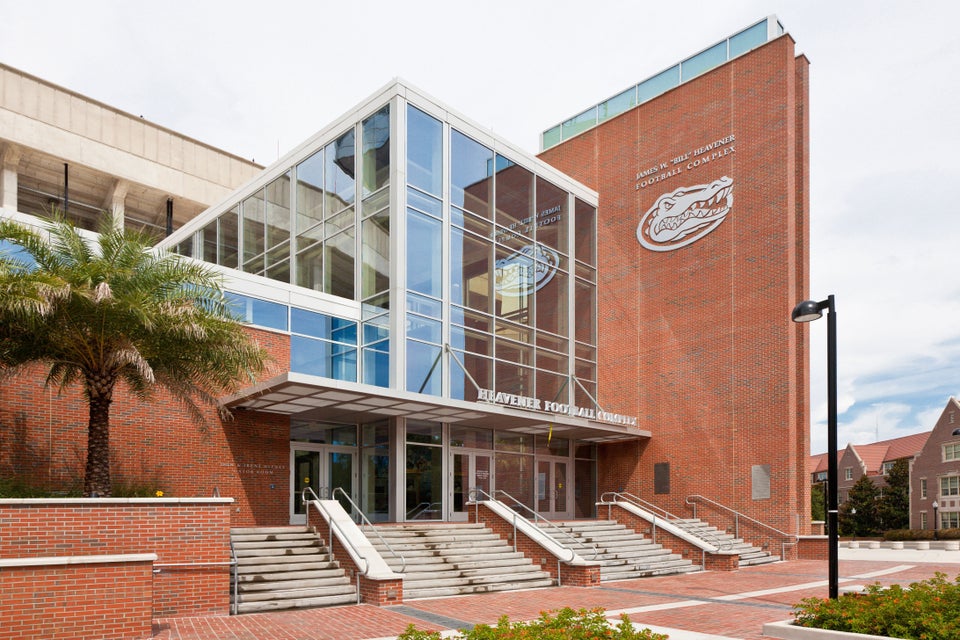 Top 6 College Towns For Retirees
Popular in the Community