A Washington University in St. Louis study determined that urban public school children get more exercise when spending recess outside, rather than in a school gym or classroom indoors, but benefits to outdoor playground activity doesn't end there.
Outdoor recess equipment, like monkey bars, can encourage students to take risks. This can be "very positive for a child's development," according to Dr. Vasco Lopes, a child psychologist at the Child Mind Institute.
"One thing that I'm cognisant of is the over-protection we've been putting on our kids in regard to play and safety, especially in regard to playgrounds," he told HuffPost Live's Caroline Modarressy Tehrani. "Because of liability issues and lawsuits, I think some playgrounds -- that might be an understatement -- have become a lot more sterile in their playgrounds environments, that are making play a lot more boring for kid because they don't want to risk the injury and the very rare accidents that might occur on these playgrounds."
Lopes argued that altering the playground environment in this way can stunt kids' development.
"You think about kids who don't take risks -- not just with play but with any kind of social or cognitive development -- you're talking about risk for anxiety disorders," he said. "You're talking about kids who are not developing a sense of confidence and autonomy and that confidence in taking risks in different situations, so it can have a lot of negative consequences as they develop."
Watch the full HuffPost Live segment on playground play below:
Before You Go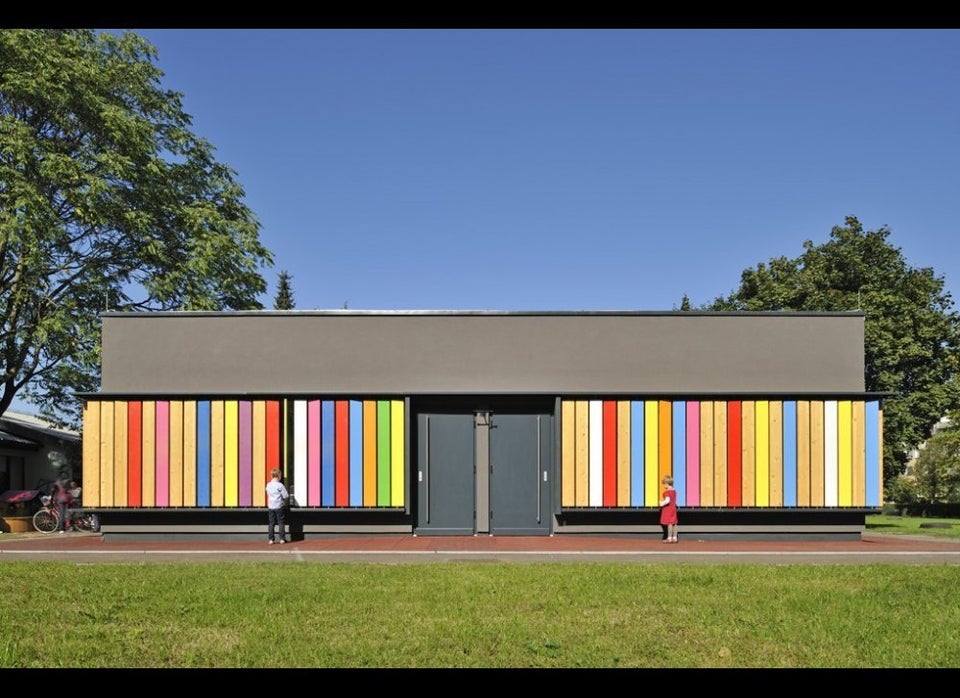 The Most Beautiful and Imaginative Public Schools in the World