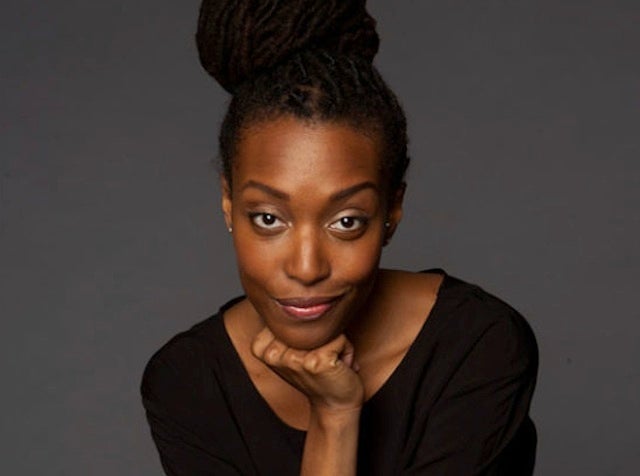 In 2012, Franchesca Ramsey's life went viral. Literally. Her video "Shit White Girls Say to Black Girls" took off like wildfire across the Internet. She had a lightning in a bottle moment as the video gained a million views in one day and six million views in a week. It landed on the front page of major heavy-hitter media websites like MSNBC, the BBC, and MTV. Even Anderson Cooper's talk show booked her as a featured guest to discuss why the video resonated with audiences and why it also made people upset. She told me that her success was "ridiculous, and there was no way to prepare for it."
Franchesca had been making and posting videos for six years as a fun hobby to pay her cell phone bill and buy some nice clothes from her "YouTube money," but this sudden notoriety was a game changer. After the amazing popularity of her video, a multitude of career opportunities were suddenly knocking at her door. Franchesca soon quit her nine-to-five day job as a graphic designer, got an agent, worked on a TV pilot, went on a college speaking tour, had a potential book deal, and considered some big new career opportunities. (You can listen to her Stories from The Influencer Economy podcast episode by clicking here)
When I asked Franchesca how she describes herself when she meets people at parties, she said she calls herself an actress, comedian, activist, and YouTube creator. Her YouTube videos often take important subjects that are difficult to talk about and find creative ways to address them through humor.
"Shit White Girls Say to Black Girls" is emblematic of her disarmingly edgy approach. It features Franchesca in a blonde wig, speaking directly to the camera, saying one-liners in a series of quick-cutting scenes. Her character makes a series of fast, flippant comments like:
"Not to be racist, but . . ."
"Well, how come you can say the N word but if I say it, it's racist?"
The video is a blend of pop culture commentary and comedy, to make people both laugh and think. The reaction? In the digital age, as my friend Aaron Dodez says, "Online comments are like the modern-day Roman Colosseum," and in this case, the comments were either laughing hysterically at her comedy or calling it racist—there was virtually no middle ground. But being the only black person in her community growing up in Florida, and dealing with some of these insensitive questions that are oftentimes very unintentionally hurtful, she made the video because it was real life to her.
Looking back, Franchesca is not sure she was equipped to handle the sudden success. The popularity she achieved was overwhelming. But after the Hollywood TV pilot flaked out, the book never materialized, and the college touring stopped, Franchesca didn't know what was next.
Back then there was no playbook for success in the digital age. There wasn't a blueprint for how to capitalize on the moment when your viral video popped online. Now, if a creator reaches a huge career milestone, they can do like others have before them and come out with new merchandise to sell, or collab with other YouTube creators on a trip to LA, or create a regular content schedule. Back then it was more the Wild West, so if you're video popped it was kind of a crapshoot to figure out your longer-term strategy.
Even though Franchesca wasn't sure how she would maintain her success, ultimately she just kept making videos on YouTube. Her hard work and comedic timing paid off—in 2015, MTV, the same company who featured her "Shit White Girls Say to Black Girls" on their homepage, hired her to create the YouTube show Decoded, where she mixes her sensibilities on social issues and humor to continue to explore difficult issues. Over time, Franchesca took the long view toward her YouTube career and she not only enjoys creating videos ("the biggest thing is doing the work because I love it," she told me), she puts in the hard work that a lot of people don't ever commit to. And she offered this perspective: "It can be really hard to stay motivated because in creative fields, you hear 'no' a lot. It takes a long time for people to get on board with what you're doing. You have to believe in yourself, and a big part of that is enjoying the work."
Looking back after all that viral success and the work that went into her career afterwards, she is calm and cool about it all. As she told me, "I ended up where I needed to be. I'm exactly where I am supposed to be." And where is that? In 2016, she began working as a writer/contributor to Comedy Central's The Nightly Show with Larry Wilmore, which hired her for her varied and creative background.
Ultimately Franchesca wasn't chasing fame or money like some succumb to when they reach a critical moment of online success. It can be tempting to chase superficial rewards. Franchesca was grounded, and she told me that as a kid, she aspired to be honest, smart, and funny. Ultimately her career landed where it needed to be and those values ring true. She captured her lightning in a bottle after taking the long view with her work, and now she thrives in the digital age.
Related
Popular in the Community