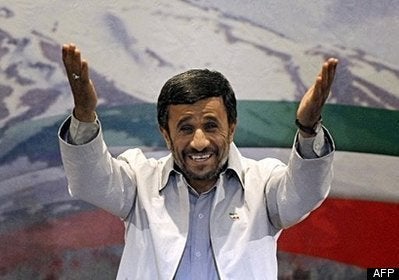 Recently I did a playlist for Dick Cheney. So in light of recent horrible events, here's my playlist for some other schmuck who insists that he won an election. At your own risk, here's my Playlist For A Total Dick-Tator: Songs To Put You In The Mahmoud:
"Elected" - Alice Cooper
"The Clampdown" - The Clash
"The Winner Takes All" - Abba
"Psycho Killer" - Talking Heads
"Boom Boom Pow" - Black Eyed Peas
"The Bitch Is Back" - Elton John
"Little Man" - Tom Waits
"Know Your Enemy" - Green Day
"Heartless" - Kanye West
"Hoedown Throwdown" - Miley Cyrus
"Frail Grasp On The Big Picture" - The Eagles
"So Small" - Carrie Underwood
"Bastard" - Ben Folds
That's mine. What's on your Ahmadinejad hit list?

Popular in the Community