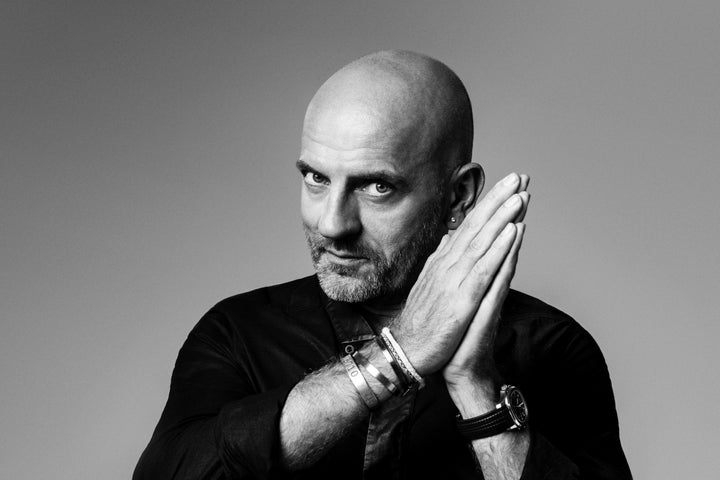 When the MDRNTY cruise sets sail this September, it will include a stage hosted by techno leader Sven Väth's Cocoon Recordings. The A&R team of the Frankfurt, Germany based Coccon has shared a playlist of ten tracks that define the label. Their selection includes commentary from "Papa Sven," whose extraordinary career has spanned more than three decades. Listen below.
Väth vs. Rother – Komm (Gregor Tresher Remix) - "Yes, I loved that compilation and loved this slippery unexpected remix from Gregor." - Sven Väth
One of the most outstanding tracks from Sven on Cocoon Recordings. Produced by Anthony Rother and originally published on the Cocoon Compilation "D". The remix from, the back then unknown Gregor Tresher, went through the roof.
Guy Gerber – Belly Dancing - "I have always been fascinated by belly dancing, and yes – maybe this was one of the reasons. It wobbles in the right way."
Guy Gerber´s entry in the world league of best-known acts in the electronic music scene began in the 00's with a variety of releases on Cocoon Recordings. Topped with the album "Late Bloomers".
Extrawelt – Titelheld - "One of those tunes I often find a moment for and I will be, or better be, the first to hear the new album."
The first release on Cocoon Recordings marked an Extrawelt milestone. Now, a third album will follow on the label. "Titelheld" is reason for many wonderful Cocoon dance floor moments and can´t be missed in sets of Sven Väth.
Minilogue – Jamaica (Dubfire Remix) - "2 boys who intrigue and surprise – I enjoyed many visits to Jamaica."
The history of Minilogue is tightly connected with the Cocoon Recordings label due to their two albums on it. Jamiaca, was by far the most significant remix of the first album and produced by Dubfire. (His version cracked the 10.000 sales mark on Beatport)
Sam Paganini – Polyester - "Great virtuoso name, and this is a track to match it."
Sam Paganini is not only an extraordinary artist with his own touch in his productions, which can be seen in his release "Polyester EP", he also reached a new level with his Cocoon Recordings debüt.
Legowelt – Disco Rout - "This guy is a character and this tune reflects that so well – I played it up and down yes."
Legowelt first published this track on Ghostly International. As Sven Väth played the track un-endlessly, Cocoon Recordings decided within no time to license it. The fourth 12" on the still young label came out with a remix of Johannes Heil.
Maetrik – The Reason - "I remember very well that closing party with Eric, with good reason, its a great tune. "
Maetrik delivers his first EP on Cocoon Recordings simultaneously with his MixCD "Maetrik – Live at Amnesia". Due to his incredible live-act during the cocoon party at Amnesia we decided to directly use the registration for a MixCD. Marking the first step to a successful international career.
Joris Voorn – The Secret - "I play anything neon yellow – what a bonus that I loved it."
Two of Ibiza's biggest 2009 success stories, coming together for a single in the middle of May 2010. The neon yellow one-sided 12" inch of the Cocoon Recordings 075, is not only optically a real eye catcher. "The Secret", the debut of Joris Voorn played itself into the hearts of all clubbers worldwide. Certainly it is one of the most played tracks by Sven Väth!
Martin Buttrich – Hunted - "The sort of guy you never have a boring moment with – and the sort of guy that will continue to surprise me. It is not easy to do simple."
Again a 12" debut, and again a full success. "Hunted", until today is a masterpiece, even or mostly because of its simplicity. One of the best tracks by Martin Buttrich and Cocoon Recordings sound variety at its best.
Nick Curly – Pujante - "Actually it is a track that curls. It is curly. I like it a lot."
The exclusive track Pujante shows once more Nick's variety and his sense for groove and soul. The A-side "Pujante" is a strong rhythmic Techno piece that spreads on the dance floor like a blast. Nick Curly's track was played on and on by many DJs and festivals.
Sven Väth Tour Dates HERE
Info on the MDRNTY Cruise HERE