Anti-gun advocates in the U.K. are calling a Playmobil set, sold at Toys R Us, "horrendous" because it features a bank robber character that comes equipped with a tiny handgun.
The toyset, which costs £34.99 in the U.K. and $49.99 in the U.S. and is aimed at children ages 4 to 10, includes a bank setting and a blonde-haired doll, who wears dark sunglasses to shield her identity so she can hold up the bank manager as he hands over cash and gold. The set also includes a bag for the robber to stash her cash in, as well as tools to break open the toy-sized ATM.
"The Bank and Safe set" is part of Playmobil's "City Action" collection, which also includes fire, police and hospital playsets. The German-based toy company has spent more than three decades producing detailed worlds for its 3-inch-tall plastic dolls to live in -- worlds that include everything from country farms, to spaceships, to a prehistoric setting with cavemen families and Wooly Mamoths.
This isn't the first time Playmobil's unwavering attention to detail has landed it in hot water. In the past, parents and advocates have voiced concerns over a number of playsets, including the "Playmobil Security Check Point," which included armed airport security officers, a metal detector and an X-ray screening machine.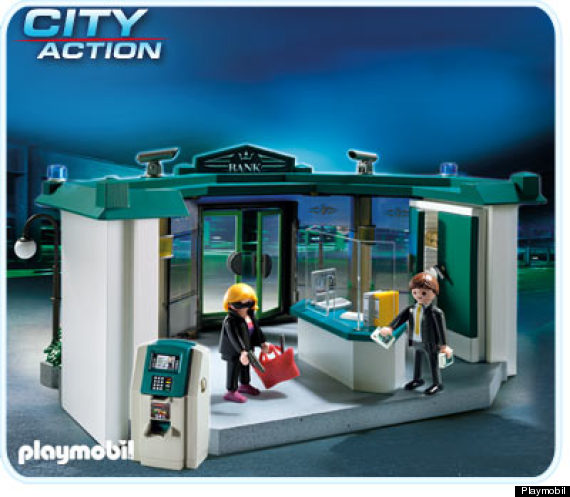 CORRECTION: An earlier version of this article stated in the past parents had been concerned with a Playmobil Wine Bar playset, no such playset has ever existed.
Before You Go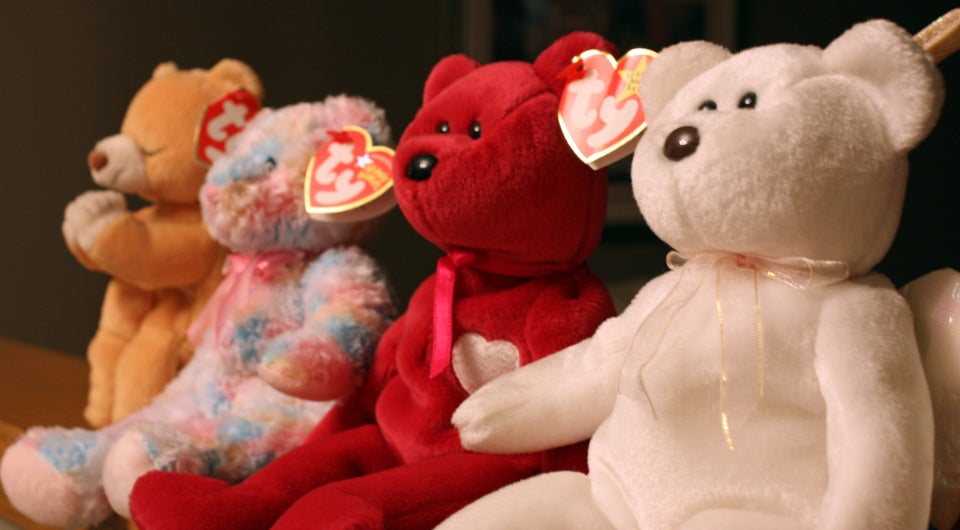 11 Super Bizarre '90s Toy Fads
Popular in the Community