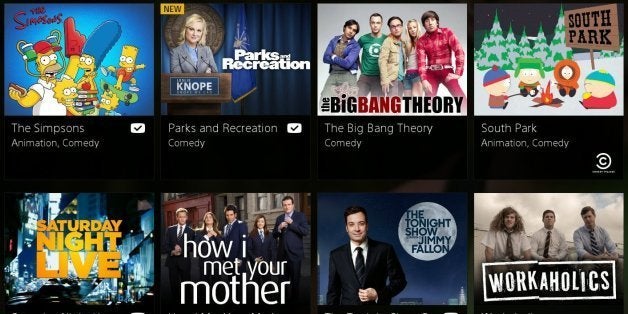 PlayStation 3 and 4 owners have a new way to watch TV. And it doesn't require a cable or satellite subscription.
But don't get too excited, even if you're a PlayStation owner. For now, PlayStation Vue is only available in New York, Chicago and Philadelphia. Sony said in press materials that it will become available in more cities in the U.S. later this year, but a company executive wouldn't provide any additional details during an event to demo the service for journalists earlier this week.
It's also not á la carte -- you won't be able to pay for just the channels you want to watch, as many had hoped. Instead, it's a relatively slimmed-down bundle of channels, starting at $49.99 per month. That package has more than 50 channels, including NBC, CBS, Fox, Telemundo, Comedy Central, BET, TBS, TNT, Nickelodeon, Bravo, Discovery Channel, Cartoon Network, Food Network and USA, among others. AMC, the channel of "The Walking Dead" and "Mad Men," is coming next month.
For $59.99, Sony offer that base package, plus additional sports channels (depending on your location). For $69.99 per month, it offers everything in the less expensive packages, plus more than two dozen additional channels.
One glaring omission from the channel lineup is ESPN. For now, Vue doesn't offer any channels from ESPN's parent company, Disney, including ABC, ESPN and Disney. Sony said it was in talks with all networks, but wouldn't comment on when -- or if -- channels from Disney would come to the service.
Still, for many PlayStation owners who want to watch live TV, the service could be a compelling alternative to subscribing to cable or satellite. PlayStation Vue is controlled with the PlayStation's controller, and many owners are accustomed to using the console for streaming services like Netflix, Hulu, HBO Go and Amazon.
PlayStation Vue comes with a cloud-based DVR, so "recording" shows doesn't take up space on your console. (One caveat is you can only keep the shows for 28 days.) You can pause and rewind live TV, and Sony said "popular programming" is available on-demand for three days after it airs, even if you don't record it.
Tiles showing upcoming shows appear on a rotating bar, superimposed on a larger image. Like Netflix, the service gets to know you and your preferences, suggesting programming you might like.
"We looked across the gamut of cable and satellite, and the experience isn't great," Eric Lempel, Sony's global head of marketing and customer support, told The Huffington Post.
"Our users know there's great content out there, but the problem is getting that content," Lempel added, citing cable and satellite companies' "complicated" interfaces, "outdated" guides and lack of personalization.
Unlike traditional pay TV, there are no contracts with PlayStation Vue, and the service is month-to-month. You're not paying for a set-top box rental fee, you don't have to wait for a technician to install any equipment and there's no fee for canceling the service. Sony is offering a weeklong free trial to PlayStation owners.
Earlier this year, Dish launched a live-TV streaming service aimed at cord-cutters. HBO, Showtime, NBC, Nickelodeon and CBS have launched, or are planning to launch, standalone streaming services to access their programming without subscribing to cable or satellite.
"What we really want to do here is present a new experience" to PlayStation owners, Lempel said. "If they do have cable today, there's a better experience. If they haven't had cable for a variety of reasons, I think we've solved most of their issues."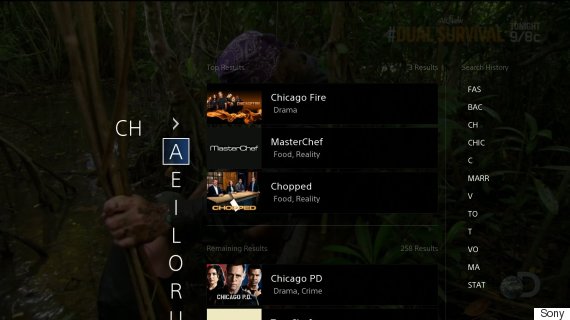 Related
Popular in the Community