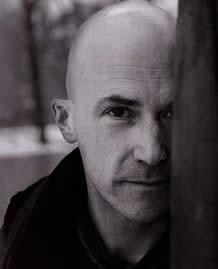 Playwright Erik Ehn.
Theater is a medium of witnessing. But I'm not just talking about the audience here. Witnessing, though something the audience has been doing for centuries, is a new way of exploring theater's intrinsic possibilities. Art workers practicing theater for change in sometimes dangerous parts of the world, are witnessing the histories of war, survival, rebirth and even genocide. They are developing new ways of working, ways that directly connect theater to its subject matter and provide a somewhat impartial space that allows for audience interpretation.
Playwrights like these, clearly passionate people who are willing to risk, willing to do things the hard way -- they have the important and difficult task of sharing what they've seen. Do they becomes less narrative and more journalistic? Do they approach making work impressionistically? They are, after all, human beings with emotional responses like the rest of us. So how do they decide what story to tell? How do they begin to speak the unspeakable?
Michael Phillips of the Chicago Tribune writes, "We're only worth reading when we push our luck and ourselves, and remember that without a sense of freedom, coupled with a sense that we cannot squander it, we're just filler." But playwrights are not journalists. They are reporters ... of a non-traditional tribe, existing somewhere between the lens of art and relative truths.
Last month at New Dramatists, in Manhattan, I sat down with such an artist, playwright Erik Ehn, to film a discussion about a new international theater event he's written, Soulographie.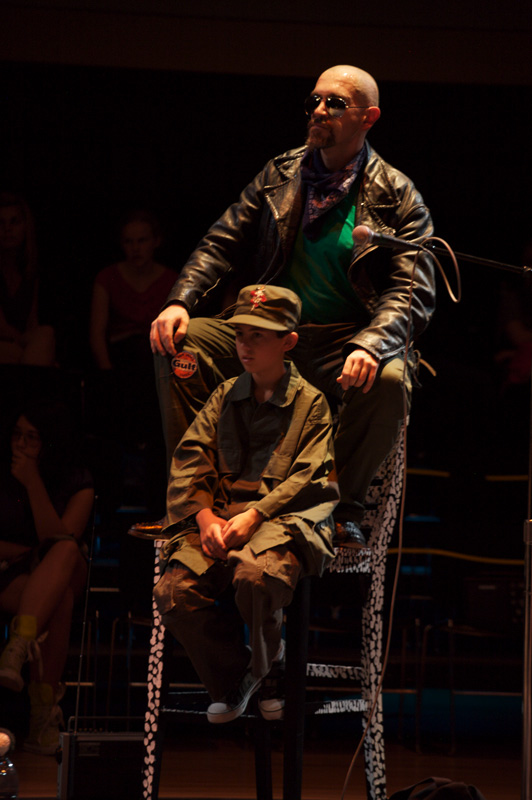 Soulographie's plays are based on and influenced by interviews and first-hand experiences. Over the past six years, Ehn, with a team of arts workers, has been conducting interviews in Rwanda, Uganda, San Salvador and Tulsa, Oklahoma. The result is a witnessing of the history and survival of countries where genocide has occurred, raising the question, "Is the world drunk or sober with blood?"
REAL LIFE. REAL NEWS. REAL VOICES.
Help us tell more of the stories that matter from voices that too often remain unheard.