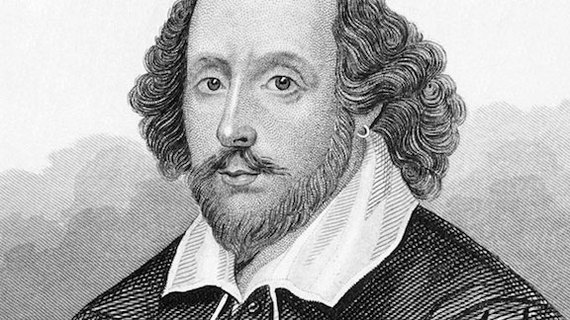 "All the world's a stage,
And all the men and women merely players;
They have their exits and their entrances,
And one man in his time plays many parts..."
-- As You Like It, William Shakespeare
With Shakespeare's birthday fast approaching on April 23, it's gotten me thinking about us writers, we happy few, or indeed we cursed few -- among them, screenwriters Ben Ripley (Source Code) and Jerry Stahl (Permanent Midnight), music author Steffan Chirazi (Metallica's chronicle "So What!"), and my neighbor and playwright/author James Trivers.
Writing, oh, writing. For many, there are more close misses than homeruns. Writing drives us crazy, but we can't live without it.
Look at my neighbor Trivers' several decades long story -- for example, he's had two books ("I Can Stop Anytime I Want" and "Hamburger Heaven") published by Prentice Hall; had the screenplay Norma Jean, Jack and Me produced; and, has eleven e-books available through Club Lighthouse Publishing.
Trivers has been at this writing thing for awhile. And he still gets excited by what may happen with a good piece of writing like "Drinks with Mother Teresa," a clever, funny and provocative one-act play which has been selected for presentation in the New Play Lab of the prestigious 35th William Inge Theater Festival -- running from April 20-23 and finishing on playwright Shakespeare's own birthday. Trivers' play is one of only 35 scripts chosen, and the New Lab's goal is to help authors further their work through a public reading and discussion of the work.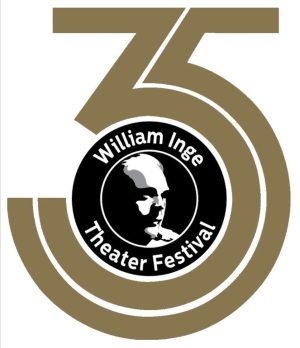 The William Inge Theater Festival takes place in Independence, Kansas, in the hometown of William Inge, on the same streets in the town that inspired the young playwright. Writer Inge brought small-town life in America's Midwest to Broadway with several outstanding plays -- "Come Back Little Sheba" (1950), "Picnic" (1953, Pulitzer Prize-winning), "Bus Stop" (1955) and "The Dark at the Top of the Stairs" (1957). He also earned an Academy Award-winning screenplay award for Splendor in the Grass in 1962 directed by Elia Kazan.
Trivers, who has often mixed non-fiction characters with fictional situations in his writing, explains his inspiration for "Drinks with Mother Teresa":
When I read online that for the last thirty years of her life, Mother Teresa was racked with a crisis of faith, I was fascinated. I believe saints are bilious zealots anyway, single-minded and impossible in their way. Their worldview is simplistic and adamant. I researched her more. I read her bio on my Kindle, and also a telling collection of her letters. In that tome, I saw her word choice and her worldview. When I read that she'd lectured in Las Vegas in 1960, I loved the juxtaposition of a saint in a city where gambling and prostitution is legal. I thought actor/celebrated personality Peter Lawford, a Brat Pack member, would be a perfect foil. I figured they could meet in the Green Room of the Flamingo, and when I cast him as the emcee for her presentation, the story began writing itself.
The interactions between Mother Teresa and Lawford, who was JFK's brother-in-law, are poignant, thought-provoking and often hilarious, and these scenes drive the play.
Besides Norma Jean, Jack and Me, The Phil Spector Incident, and "Drinks With Mother Teresa," author Trivers has blended non-fiction characters with fictional situations several other times, including using Helen Keller, O.J. Simpson and even TE Lawrence (or Arabia). He suggests:
Marrying fictional situations with non-fiction people intrigues me, because it allows me to invent and interpret the stories we read about. For example, my O.J. story is a twentieth century spin on Othello, making him Ojello. When you write about historical or pop culture figures, the audience knows who these people are, you get to put these people under a microscope of your perceptions and dramatize what these people are like. I love reading biographies, as it's a way of witnessing great success and also great failure.
Trivers is also excited about having his play selected for the New Play Lab, expressing:
I'm hoping when 'Drinks With Mother Teresa' is presented as a play-reading at the Inge Festival, it will give me an opportunity to see how it sounds and plays in front of an audience. I also look forward to meeting other writers, producers and seeing that part of the Midwest. Perhaps someone may like it enough to take a step further and place it in an evening of one-act plays somewhere. Who knows, as it's always the roll of the dice. All I know is that the function of art is to entertain, entertain, and entertain. And I hope I've done that with my play.

As the Bard's birthday approaches, the playwright might himself say, "Such stuff as dreams are made on..."
REAL LIFE. REAL NEWS. REAL VOICES.
Help us tell more of the stories that matter from voices that too often remain unheard.