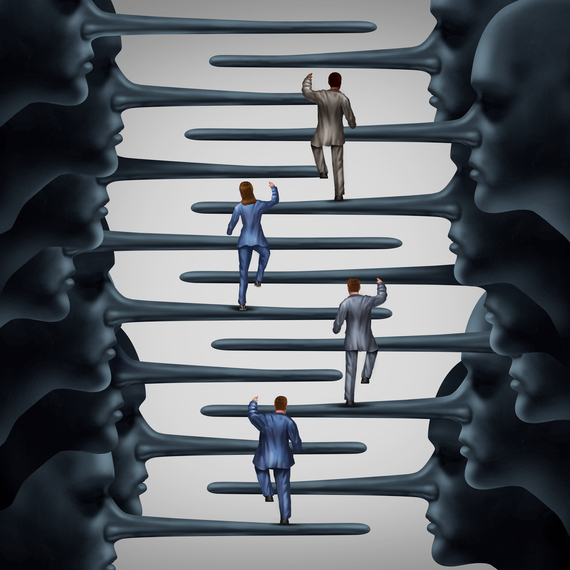 It was poor advice from the famous economist Milton Friedman that the only duty of a corporation is to maximize its return on investment. Instead, Ella's Kitchen founder, Paul Lindley, is calling for the creation of new 'Public Benefit Companies' (PBCs), which will do good in return for tax breaks. The idea would be to optimize stakeholder returns rather than shareholder and financial returns. As well as making a profit, it would look after the planet, society and people and these principles would be incorporated into companies' articles of association.
Business has the opportunity to get more trust from people by starting to actively solve some of the problems that previously it created. In an article entitled What Price Principles in the CIPD's 'Work' magazine, the author describes the Volkswagen scandal as one of the most systemic and damaging examples of a business focusing on financial return while deceiving its other stakeholders. Once more it is bringing business ethics and behaviors to the fore, highlighting that people and their behaviors are the biggest drivers of both value and risk in organizations.
Michael Horn, CEO of Volkswagen US, offered a sincere apology for Volkswagen's use of a software programme that served to defeat the regular emissions-testing regime. Asked how its top managers didn't know about this cheating, Horn replied: "I agree. It's very hard to believe." A few weeks earlier, Horn had told the media: "We screwed up." Exactly how badly Volkswagen 'screwed up' won't be clear for possibly years. The statistics paint a bleak picture: 11 million vehicles have been affected; the sum it has put aside for the scandal has just been increased to 16.2 billion Euros, up from 6.7 billion; and 70,000 employees in Wolfsburg will be forced to take two weeks off this month.
And if that's not enough, the world's largest companies have given the public many more offences to consider. In Brazil, oil giant Petrobras lost $2 billion - some paid in bribes and some illegally diverted into former executives' own bank accounts. Toshiba's past three presidents quit after the company was found to have inflated profits by $1.3 billion over seven years. And in the US, Turing Pharmaceuticals has been damned 'morally clueless' after raising the price of a drug used to treat malaria in patients with weak immune systems by 5,000 per cent.
Then there's FIFA, football's once proud governing body, reduced to a shambolic mess when Sepp Blatter revealed that awarding the 2018 World Cup to Russia had been a fix and admitted paying Michel Platini, president of UEFA, £1.3 million in a 'gentleman's agreement' over unspecified services. Blatter failed to embed FIFA's official rhetoric - about acting for the good of the game and the global football family - into its culture. FIFA's failings may have been spectacular, but they are not unique. Enron's official corporate values sounded good too: communication, respect, integrity and excellence.
We have reached a point where regulators, policy makers, the investor community and finance, accounting and risk professions are waking up to the fact that having businesses that don't have principles - or don't act on them - is becoming unsustainable. Even McKinsey has called for something it terms 'long-term capitalism' where companies can think over five-to-seven year time scales, rewire the way they are governed, managed and led, and change how they define value and understand their role in society.
Changing cultures isn't something that can be done overnight. It has to start with sustained, deep commitment from directors who need to lead from the top. An organization must also agree on what its values are, which isn't as easy as it sounds. Too many companies don't think this is necessary, taking the company line 'people know what our values are because they are in the company's DNA'. And while many values might seem universal, the emphasis - and meaning - can vary from one organization to another. Too many organizations act as if they can integrate ethics into their strategy by proclamation. Others turn to fashionable initiatives that, however well intentioned, are doomed to fail if the foundations haven't been laid.
The CIPD are researching these ideas as part of their Profession for the Future strategy, and the findings suggest there is a long way to go. In their survey of nearly 3,500 business leaders, fewer than half believe that core values cannot be compromised whatever the context, and 21 per cent say keeping true to some of their principles may affect their ability to succeed in the organization.
Unilever is an example of a company that got it right. Though some investors have grumbled that CEO Paul Polman cares more about planet than dividends, he remains undeterred, believing 'only organizations that state clearly what purpose they play in serving the community in which they operate, and align profit with that purpose, can contribute to societies in the long term'.
Inspiring words, but how many of Polman's peers are heeding them? When Google was listed on the New York stock exchange in 2004, its prospectus famously included the motto 'Don't be evil' and a resounding declaration that, 'we will be better served - as shareholders and in all other ways - by a company that does good things for the world even if we forego some short term gains'.
Yet those three words became an albatross for the technology giant when questions were asked over the way it tracked users across numerous devices with Google+, and the amount of tax it wasn't paying in the UK. Two years ago, Google UK's then chief Matt Brittin was hauled before the House of Commons public accounts committee to be rebuked by Labour MP Margaret Hodge, who told him: "I think that you do evil." After such indignities, it was only a matter of time before the motto was changed. The rebranding of Google as Alphabet gave management the perfect opportunity to ditch the slogan, replacing it with the weaker, can-do: 'Do the right thing'.
Rebuilding trust, understanding what drives the decisions that business make, and the need for change in many corporate cultures and behaviors, has never been more important or visible. But it's not easy, and we've seen too often that writing more rules or regulations isn't the answer. Indeed, too many rules can work against individual understanding of accountability and ethics. This has been demonstrated over many years through behavioral science; however, command and control, manifested by endless rules, policies and processes, remains a dominant mindset.
Organizations need to think long-term about how they create a culture that makes it more likely people at every level of the organization will make ethically sound decisions. Ethics expert Roger Steare argues it would be better if staff were encouraged to develop a 'moral DNA'. They can then evaluate their decisions, not through obedience, but by logic. Thinking through whether something feels right, and assessing the impact on stakeholders, within the organization, outside it and community at large. This forces employees to actively engage with the morality of their actions, rather than go through a box-ticking exercise by rote.
If any CEO wonders whether all this is worth the effort, they should remember that many studies have consistently shown that ethical companies perform better in the long-term. Not to mention, by avoiding a Volkswagen-style scandal on their watch, they could be saving an $8 billion write down and their jobs.
Calling all HuffPost superfans!
Sign up for membership to become a founding member and help shape HuffPost's next chapter