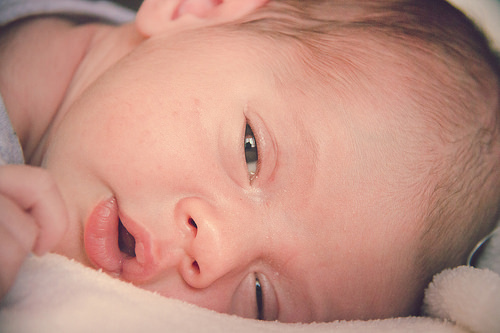 Soon after you return home from the hospital with your first child, well-meaning people start asking when you'll have another.
Some women choose to get pregnant soon after having their first child. Others let years go by before even considering it. For some of us, we never have another child. One and done. And there are many reasons why some of us only have one child and none of these reasons are anyone's business.
We may not feel comfortable sharing the reason or reasons with you. Here are some of the reasons why a woman might have only one child and not want to talk about it with you:
1. Due to fertility issues, she may not be able to get pregnant again.
2. After reviewing her finances, she may not feel it is fiscally responsible to bring another child into the world.
3. She may be a single mother working full time and feel she doesn't have the time to add to her family.
4. She may desperately want another child and be suffering from miscarriages.
5. She may not want another child.
So on behalf of all of the mothers of only children, please don't look like you're going to cry when we tell you we are probably not going to have another child. That makes us feel badly. We may already be carrying some guilt about only having one.
But more to the point, a child's life need not be sad and lonely just because he or she doesn't have a sibling. Moms of only children can schedule plenty of play dates. They can swing with their kid on the swings and sit on the floor and build giant Lego towers. Only children don't need to play alone all the time but knowing how to entertain yourself is a good life skill to have.
Every woman who has only one child has a reason why she has only one child and she may not want to share it with you. It may just be too painful or too personal. Whether it's by choice or due to a medical condition or financial situation, please don't ask.
There are so many other things to talk about -- like how darned cute this kid is!