To retouch or not to retouch, seems to be the question these days. I chose the latter, for my current exhibition of large-format portraits titled "Supermodels of the 70's and 80's" at Steven Kasher Gallery in New York. The images, taken on my vintage Deardorff 8x10 view camera, were shot on color negative film, with a sharp, realistic, modern lens. At the same time, I lit the women with the warmest, oversized soft box in my studio. But, a single source soft box, with no under-fill, no bounce cards, no hair-lights, is hardly what you'd call flattering beauty light. Am I conflicted? No.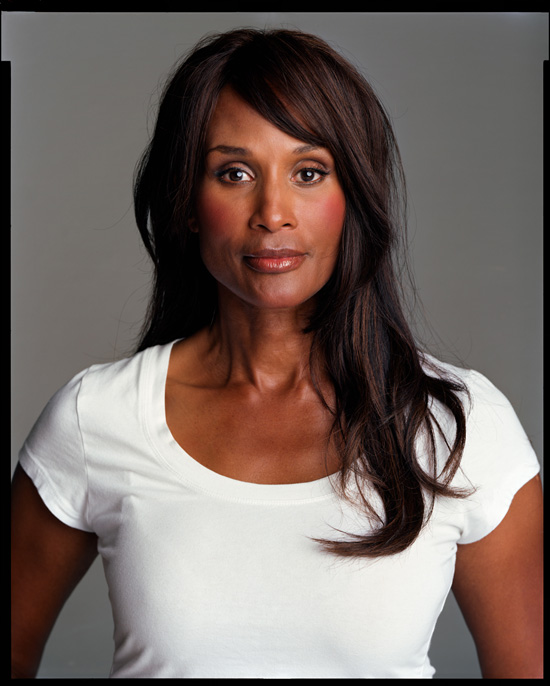 Beverly Johnson, Portrait by (c)Timothy Greenfield-Sanders
Photographers have at their disposal an arsenal of devices that control a portrait's final outcome. Lighting, lens, depth of field, focus, they all play a role. I'd say it's in post-production where things get a little screwy. Photoshop is probably to blame. It's just so easy to erase a few years. What the hell, why not take off a decade of wrinkles and age spots. Click of the mouse. Any first year photo school student can do it.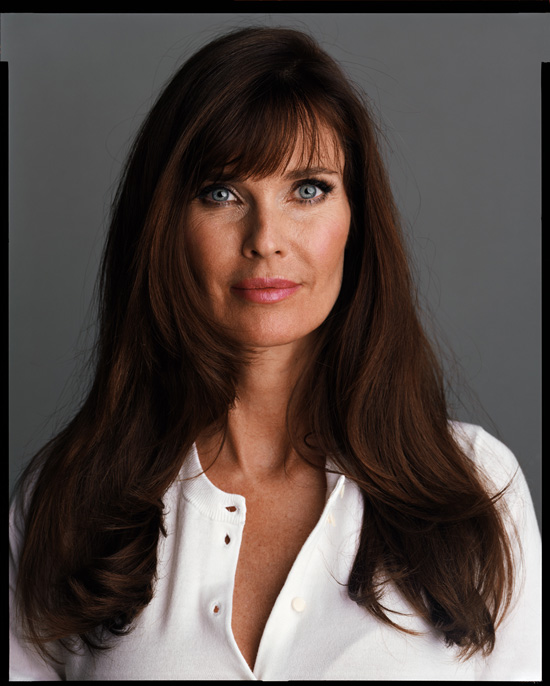 Carol Alt, Portrait by (c)Timothy Greenfield-Sanders
With the "Supermodels" I kept the post-production to a minimum. We cleaned up the scans, removed dust and scratches, but 95% of reality can be seen in the Ilfochrome prints. After all, some of these women have electively turned back 'time.' In a sense, they arrived at the studio already 'photo-shopped'. And that's beyond my control. But how I shoot, my lighting, my choice of camera and lens, that's all my decision. Blame me if you think I should have retouched and retouched and retouched, but I think these women look beautiful just the way they are.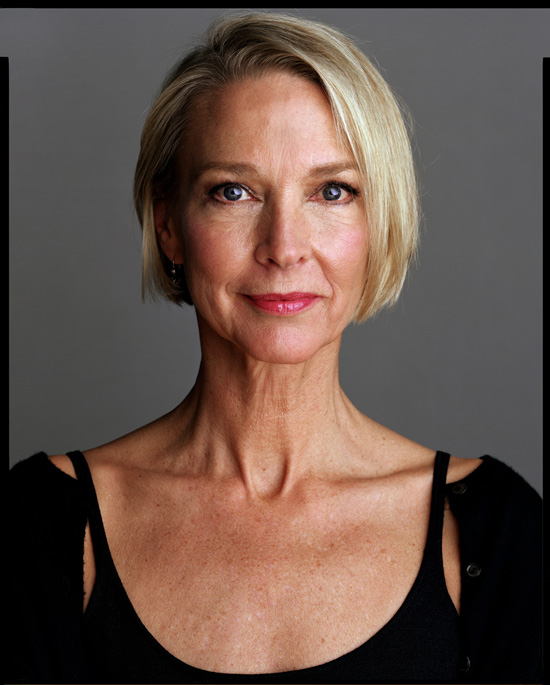 Karen Bjornson, Portrait by (c)Timothy Greenfield-Sanders
I'm not unsympathetic. There's a lot of pressure out there. We all want to be attractive and admired. What I object to is the excess, the shameless retouching, the body sculpting performed by so many magazines, and the dangerous message it sends.
A few years ago my wife and I gave a party in honor of a fashion designer friend. Karin and I were casually chatting in the hallway stairs with writer Fran Lebowitz. We were discussing facelifts and how people torture their bodies to look younger. Fran turned to us and said, "Yeah, I know what you mean, but YOU'RE not on the market".
Related