The only thing more terrifying than Donald Trump's doomsday rhetoric this election season is the prospect of the Republican presidential candidate literally jumping out of a box and screaming at you IRL.
But that's what happened Friday on "The Ellen DeGeneres Show," where host Ellen DeGeneres regularly traffics in celebrity pranks. When Ricky Gervais stopped by to promote his new film, "David Brent: Life on the Road," it was his turn for a shocking surprise.
First, Gervais drew comparisons between the reception to his controversial comedy and Trump's endless barrage of offensive statements.
"Comedians say things as jokes and they get in trouble," said Gervais, who's drawn criticism in the past for transphobic remarks at awards shows. "He says terrible things and he means them and gets a round of applause."
But before he could explain further, a life-sized Donald Trump impersonator jumped out of a wooden table separating his chair and his host's before scurrying offstage.
"I nearly had a heart attack," the comedian told DeGeneres. "What's getting me good? Me actually shitting myself? Because it was pretty close."
Before You Go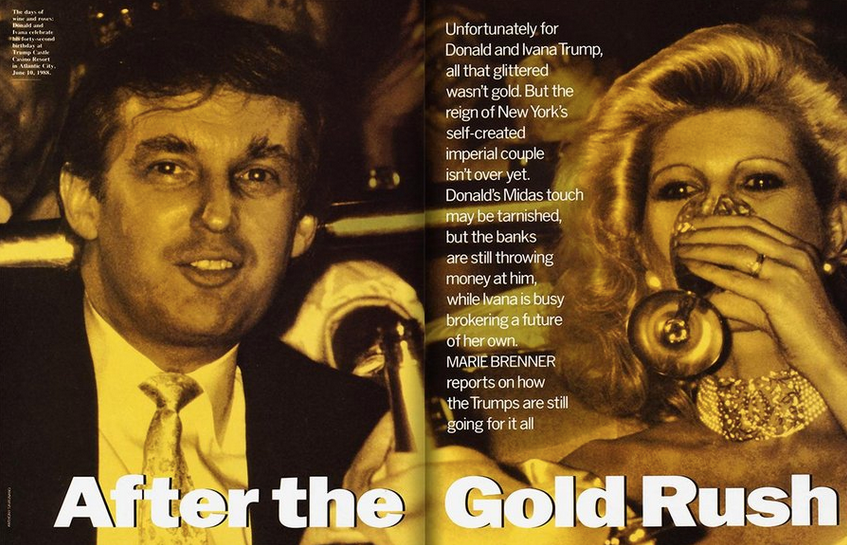 18 Real Things Donald Trump Has Said About Women
Popular in the Community