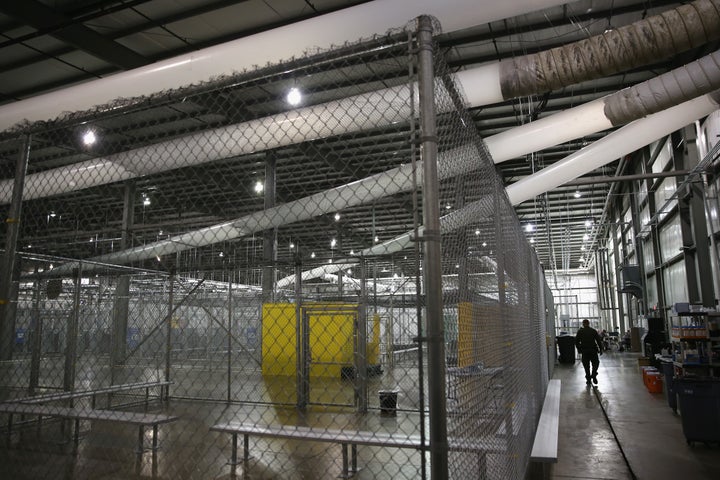 I'm 15 years old and I want to ask President Obama to release me and my family from immigration detention. I've been locked up since I came to the United States with my mom and asked for asylum. A few years ago, gangs took over our neighborhood in El Salvador and threatened to kill us. Several kids who refused to join the gang had already disappeared — we assume they're dead  — so my mom and I tried to hide by moving to another town.  But when the gang members came looking for me at my new school, we decided to leave the country. 
We were so happy to get to the United States — we thought the danger was finally behind us. We asked for asylum from immigration officials, thinking they would protect us. Instead, we were locked up and told we'd be deported back to El Salvador. We didn't even get a real chance to explain our situation to a judge.
Lawyers are fighting for that chance for us and have applied for our case to go to the Supreme Court, but in the meantime, my mom and I are stuck behind these brick walls.
You might think it's not so bad being in a family immigration detention center. We're allowed to walk around the facility and go outside at certain times of day. But we have no control over our lives. Someone else tells us when to wake up, go outside, and shower. We don't get to decide what to eat, who to see, or what to keep by our beds. My biggest fear is that in the end, we'll just get sent back to the danger we were trying to escape.
There are so many other kids here. There's a two-year-old boy who follows me and calls me papa because I'm the oldest boy here. Other little kids fight over me, saying, "He's my daddy!" "No, he's my daddy!" They ask me to pick them up, but I mostly don't, because I'd get in trouble. I'm afraid if I do anything wrong I'll get deported.
My biggest fear is that in the end, we'll just get sent back to the danger we were trying to escape.
It's hard to see little kids in here. Guards come in our rooms at night when we're sleeping and shine flashlights in our faces. If they see a little kid in bed with his mother, they separate them.
I never thought it would be like this in America. I thought kids like me who are running for their lives would get help.
I spend a lot of time imagining going out, going to a regular school, playing on a soccer team — back home, I played defense, until the police shut down the fields because the gangs were taking over the games.
I've changed a lot in here. I try to express myself by drawing and painting, but I don't draw what I see. I draw what I imagine things would look like in the outside world. I look up soccer fields online in New Jersey where someday I might play. I look up pictures of Florida — the beach is so beautiful.
Sometimes I dream an official signs the papers and says it's okay, I can live in the United States. When I wake up, I'm confused about where I am until I remember I'm still locked up.
It doesn't seem right to me that people in charge should lock up families running from violence and asking for help. It doesn't seem right to me that my case might go to the Supreme Court, but I'm stuck in here.
Sometimes I feel like there's no place for me in this world. Please, President Obama, let me out to live a real life.
Victor is a 15-year-old boy from El Salvador who is being held in the Berks County Residential Facility in Pennsylvania.
REAL LIFE. REAL NEWS. REAL VOICES.
Help us tell more of the stories that matter from voices that too often remain unheard.
BEFORE YOU GO