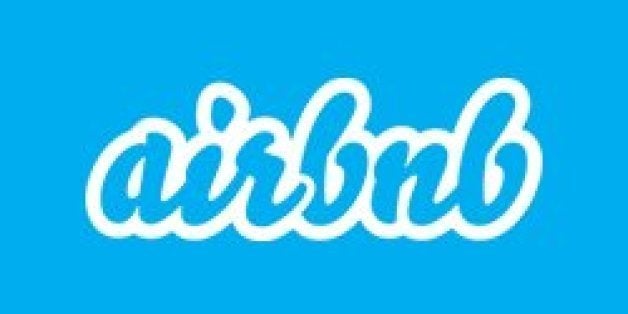 Airbnb recently offered to collect $21 million in taxes from its bed and breakfast hosts each year and pass it on to New York City, but local politicians are not too keen on the idea, despite looming budget deficits.
The total potential infusion to city coffers from direct taxes, if the city were to license and regulate all vacation rentals and B&B accommodations, could be as much as $40 million per year.
That's not counting the ripple effect of visitor spend. Extrapolating spending figures from the U.S. Department of Commerce, the 2 percent of NYC visitors who stay in vacation apartment rentals and B&Bs will generate a $2 billion economic impact in restaurants, bars, boutiques and other establishments, creating tens of thousands of jobs for low-skilled local workers who have been hard hit by the tourist slump. [3]
The ancillary spending -- If the 8 percent sales tax were applied -- might actually generate an additional $150 million in taxes to the city and state.
But politicians have so far been un-swayed because of the fierce opposition and powerful lobbies of the hotel owners (who want to wipe out the competition), the hotel unions (who are worried about the growth of non-union jobs), and tenants lobbies (who are concerned about the loss of affordable housing).
In New York, politicians do not cross this dominating trifecta. These powerful, well-funded political forces can quickly derail any political career.
Three years ago, Albany passed a law banning short-term rentals of less than 30 days after a strong lobbying effort. This May, Airbnb is sponsoring a bill in Albany to allow collecting tax for the city, but the opposition is strong.
Powered by the Internet, this high-tech, low-tech multi-billion dollar business has exploded in the last six years. Internet housing middlemen are reinventing the traditional tourist industry by providing new forms of accommodations with novel products and innovative ideas.
But, if NYC continues to stifle this new form of tourism --- which is a $100 billion plus world-wide industry --- it may have unanticipated costly consequences for the city's financial engine by discouraging a booming, entrepreneurial form of tourism.
It is no secret that tourism, with 54.3 million visitors flooding in each year, is a major engine of job growth in New York City. These visitors will have a $58.7 billion economic impact, attending Broadway shows, eating at restaurants, and shopping like crazy all over town.
Even though job growth in the financial services sector has all but disappeared since the financial meltdown, employment is on the rise in NYC in industries impacted by an influx of tourism. Retail stores in New York City offer 12,800 more jobs in 2012 than they did when the recession hit in 2008.
"We can't afford to lose these jobs, we can't afford to lose the tax income, and we can't afford to send away budget tourists," said David Satnick, an attorney for vacation rental owners. "We want them to come to our city and spend money."
It is natural that NYC --- with its strong overall tourist demand --- has become the nexus of this world-wide activity. Vacation rentals are already helping to power the city's thriving tourist industry by appealing to a different class of visitor.
Each year, some four percent of tourists (just under two million) [1] stay in vacation rental apartments and B&B rooms in hundreds of small brownstones, and apartments.
Airbnb claims it books more rooms a night than any of the big New York hotels. It has listings for more than 4,500 rooms, for which it spends hundreds of millions of dollars promoting NYC tourism all over the world.
Many visitors would not come
Evidence suggests that these new vacation apartment rentals are drawing discretionary travelers: families, young people, retirees, and other visitors who would not--perhaps could not--otherwise come to NYC. In fact, a recent survey of 5,000 vacation rental guests to NYC found that 94 percent of tourists who have rented B&B vacation rental apartments said that they would not have ventured to NYC if they had to pay for a hotel room costing more than $250 per night.[2]
"The prices I charge are less than a third of what hotels would charge for the same suite accommodations," said Chris Burke, who runs a B&B out of a small brownstone in Greenwich Village. "Try to book a hotel room with a kitchen in the fall. They are not available, and those that are cost more than $600 per night. Many families and young people cannot pay that."
These websites have come as a godsend to cash-strapped owners and travelers alike during the recent recession. Like Burke, many entrepreneurial homeowners rent out spare rooms -- sometimes even vacating their apartments temporarily -- in order to help pay the rent, a mortgage, or rising real estate taxes.
David Hantman of Airbnb says that the sharing economy makes NYC more affordable for many of its citizens and helps New Yorkers stay in their homes and apartments. A typical Airbnb host in NYC earns $7,530 in extra cash, which makes a big difference to many struggling families.
An emerging multi-billion dollar tourist market
This quick and efficient way of linking tourists and homeowners has revealed a heretofore hidden demand for this type of short-term housing. This new market has come from many different kinds of guests: the young person, the family with children, and even the tycoon with and an entourage seeking an extra layer of luxury and privacy.
The trend to book homes over hotels has even extended to small businesses, said Bob Milne, president of Wyndham Vacation Rentals North America.
An article in the New York Post says, "Consumers are coming to understand the incredible value a rental offers with such conveniences as a full kitchen, washer/dryer and ample space." And even in large companies that send employees on business trips, corporate per diems have not risen with inflation, which increases the desire to cut costs.
The way the NYC law is written now, if you go on vacation and rent out your apartment, or even a room in your apartment with a kitchen, for less than 30 days, you could be charged with running an illegal hotel. The law makes no provision for small entrepreneurial owners who are running safe, violation-free establishments in their own brownstones or even for apartment owners who want to rent out their apartments to cover their mortgages or rent while they go on vacation.
State Senator Liz Kruger summed up the public feeling of those seeking to outlaw vacation rentals: "They are unsafe and don't comply with Fire Codes."
But, this is an obvious pretext to pander to the interest groups and collect campaign contributions. The Hotel Association and the 200 hotels represented by NYC & Company strongly lobbied to criminalize and wipe out the competing vacation rental business. They don't want Airbnb to collect taxes.
The original law was widely touted and sold as a way to wipe out "illegal hotels," prevent overcrowding, dangerous SROs (single room occupancy) and illegal, unsafe, makeshift hotels and Internet scams. But these horrors are largely gone by now.
The key question left unanswered is: Why are these apartments "safe" if rented for 30 days or more and "unsafe" if rented for 29 days? Doesn't make sense.
Most of these vacation rentals pass and exceed fire codes for residential housing, particularly when many homeowners live in the same buildings with their families.
These new laws are a classic case of government throttling and over regulating a booming new form of hospitality-based entrepreneurship.
"This has nothing to do with safety and everything to do with fat cat corporate hotels persecuting their competition," wrote Yondo in a comment on the Huffington Post. "In Europe you can find a hostel or pension for $40. In NYC, I'm scrambling to find something less than $200 a night. Ridiculous." Where would Joseph and Mary have stayed?
Lest we forget, renting out spare rooms and homes to travelers is one of the oldest professions. It's an age-old industry that has been given an Internet makeover. Where would Joseph and Mary have stayed had they not found the manger in Jerusalem?
Airbnb founder Brian Chesky spoke out strongly against these restrictive new laws last year: "This legislation is being painted as slumlords who convert apartments to illegal hotels. But as far as I can tell, this will affect thousands of families, young professionals and elderly people," said Chesky.
Airbnb, like many of the other Internet sites, closely monitors complaints about the rooms it lists and publishes tens of thousands of verified reviews annually.
Surprise! With transparency and consumer information, the free market can police itself. AirBnB collects the rental monies and doesn't pay owners until the guest shows up, is satisfied, and stays in the room. Government can choose to encourage urban entrepreneurship through regulation
Discouraging new forms of entrepreneurism that threaten established businesses, is a classic form of government interference that affects many different industries in the urban marketplace. In Detroit, for example, a food truck named Pink FlaminGo had a thriving business selling "Latino-influenced, locally-sourced fresh food," according to Harvard Professor Edward L. Glaeser, the county's eminent scholar on urban development. But, restaurants, unable to deal with the competition, forced the city to give the food truck so many violations that it had to close.
It isn't the city's job to defend the status quo by creating barriers against innovative entrepreneurs, including new immigrants, with archaic ordinances stifling free markets, argues Glaeser, author of Triumph of the City.
Urban studies legend Jane Jacobs argued that cities are organic, messy, and serendipitous. She was strongly supportive of mixed-use zoning, where vacation rentals, hotels, and other businesses were integrated in residential areas.
More than 10,000 jobs are held directly by owners and employees who work with vacation rentals, not including tens of thousands of other unskilled jobs in services that depend on the industry: Laundromats, housekeeping services, delis, retail shops, and restaurants are among the types of businesses that will be affected.
Other cities and towns around the world are dealing with some of same political interest group pressures against vacation rentals as NYC, but overall are much more tolerant of this practice with regulations and tax collections. Even when vacation apartment rentals are subject to restrictive laws, they are seldom enforced. Please, tax us!
In a rare instance of an industry asking for more regulation and taxes, the Short Term Rental and Hospitality Association (STRAHA) wants to subject the industry to licensing and regulation.
"License us and provide a way for visitors from Europe, South America, and Asia to check legitimate establishments, so that overseas visitors won't get scammed by criminals pretending to offer accommodations," said a STRAHA representative. "The scam artists would be driven out and legitimate, safe vacation apartment rentals would be allowed to prosper. Provide a place for complaints and insurance for anyone who is scammed."
In return for legitimacy and freedom from harassment and fines, STRAHA says they would gladly pay the tax of 17 percent that regular hotels pay in order to function legally. Some vacation rental places already pay these taxes and are registered, but, nevertheless, have been subject to criminal fines as if they were illegal hotels.
Vacation rental owners argue that proper licensing and inspections would create a much safer climate for tourists coming to NYC. This is the situation in Chicago, Paris, San Francisco which recently passed laws regulating, licensing and taxing vacation rentals.
NYC has more than a million rent regulated apartments, and tenant groups have been worried that legitimizing vacation rentals will encourage greedy landlords to get rid of their regulated tenants. But the vast majority of vacation rental apartments are not regulated, and if not rented to tourists, would be left to wealthy investment bankers.
In the off chance that a landlord tries to convert a regulated apartment into a vacation rental, there is a simple way around this, according to some vacation rental owners. No apartment that has been rent-controlled or regulated in the last five years would be allowed to be used as short stay housing.
The issue of vacation rentals mirrors the unlicensed illegal "black car" dilemma, which for decades forced millions of outer boroughs residents to hail unlicensed and uninsured taxis.
The problem was that yellow cabs, with pricy, tightly regulated medallions, did not venture outside of the wealthier neighborhoods of Manhattan. This left a huge gap in taxi service to the Bronx, Brooklyn, Queens, Staten Island and northern areas of Manhattan. Thousands of uninsured "black car" limos stepped up to meet with this overwhelming demand and developed a thriving entrepreneurial business servicing millions of people who wanted to hail taxis on the street.
The stifling of a free market taxi medallion monopoly and neglect of this important need by both the city and taxi medallion owners continued for decades, until last year, when Mayor Bloomberg broke the stranglehold of medallion cab owners by passing a plan to license and tax thousands of black taxis that had been operating for years.
Former mayor Mike Bloomberg said the city stands to make one billion dollars from this previously unlicensed and unregulated industry, which will now provide safe, insured 'green' taxis to an under-served population in the boroughs outside Manhattan.
There's no reason Bill de Blasio can't make the same call to regulate, improve and encourage New York's vacation rental industry.
The economic boost of B&Bs and vacation rentals -- in jobs created, and billions brought to the local economy -- should far outweigh the fears of tenant activists and the hotel lobby. If NYC continues to ban vacation rentals, it will cost the local economy up to $2 billion in tourist spending and up to twenty thousand jobs. Bottom line: the more tourists come to the city, the more unskilled jobs there are for local residents.
Bloomberg said it best: "What really matters in the city? More tax revenues and jobs."
_____________________________________ [1] 4000 vacation rental accommodations works out to 1,448,000 room nights at double occupancy totals nearly 3 million visitors, which, allowing for vacancies, makes the figure of 2 million vacation rental visitors reasonable. [2] Poll of Vacation Renters by STRAHA [3] These two million visitors spend at minimum $1,000 per person per domestic visit. Overseas visitors, on average, spend $3,000 per visit to the U.S. Visitors from China have an average spend of $6,243, India $6,131 and Brazil $4,940, according to the U.S. Department of Commerce figures.
REAL LIFE. REAL NEWS. REAL VOICES.
Help us tell more of the stories that matter from voices that too often remain unheard.