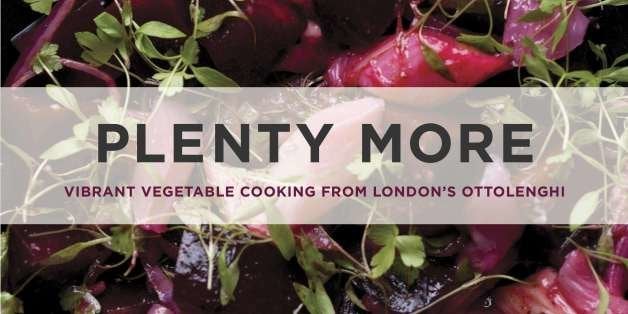 By now it's no secret that the editors at HuffPost Taste are groupies fans of UK chef Yotam Ottolenghi. It's not because of the food he serves at his great restaurants -- which is amazing -- but more for the cookbooks he pens. Through his tomes, Ottolenghi makes us feel like more accomplished cooks in our own kitchens, ones full of culinary creativity and wit.
Ottolenghi's newest cookbook "Plenty More" -- which you can buy on Amazon -- has been in the works for some time now, and we've been waiting for it with bated breath. We got our hands on it and discovered it was more than worth the wait. This cookbook holds all the splendor of "Plenty" and yet feels like a completely new experience. In its 332 pages, it has confirmed our suspicions that Ottolenghi is in fact a master of vegetables.
We chatted with our vegetable hero about his new book, his favorite recipes, and of course, eggplant. Read on to hear the inspiring words from the man himself (plus find a few great recipes he shared with us below):
You've written countless vegetable-forward recipes, how do you come up with new ideas? Where do you find your inspiration?
I used to think that a vegetarian remit for a recipe would be limiting but that's not been the case at all. Vegetables are so much more versatile than they are often given credit for. It's easy to typecast vegetables -– eggplant gets roasted, broccoli gets steamed, cabbage gets boiled, zucchini gets pan-fried – but there's a whole cast of characters out there, waiting to get given a different and often more exciting role.
Some of my favorite recipes in the book are those which take a totally everyday vegetable and, through cooking it in a new way, show it in a completely new light. Roasting a zucchini as you normally would an eggplant, for example, to make a "baba ganoush." Chargrilling baby tomatoes, steaming a whole eggplant, slow-cooking a white cabbage for four hours, braising a little gem lettuce which normally never sees the heat. Once you start playing around with cooking methods like this, the new ideas just keep coming.
It's not just my own experimenting though, I pour through recipe books a lot to get ideas or I'll fall for something I have eaten and that will spark an idea. I also take a lot of inspiration from the Ottolenghi and NOPI restaurant chefs, who come up with tons of new ideas and new takes on the old classics.

How do you feel the collection of recipes from "Plenty More" compares to the collection in "Plenty?"
All my books are incredibly special to me in different ways: it's rather like having four very different children, I imagine. "Plenty More" is like "Plenty's" younger precocious sibling, knowing how confident, assertive and colorful they need to be to get their voice heard at the table. The family roots are still there but they're sometimes shaken up by dancing to a different tune –- "I wanna be braised, not baked" -– or by the appearance of the new kids on the block. Black garlic, sea spaghetti, dried Iranian lime, Dakos biscuits, these are just some new ingredients for me which all play together with the vegetables -- and other ingredients I fell for -- when writing "Plenty."

What advice would you give a novice cook who is exploring your recipes in "Plenty More"?
Don't be put off by a list of ingredients which is longer than you might be used to. Just because it is long, it doesn't mean it's complicated! Although I struggle to defend myself against the "how many ingredients?!" exclaim, I really do defend the simplicity of the vast majority of my recipes. I like a vegetable to remain as close to its natural state as I can –- quickly blanched broccoli, carrots cut into a shape where they still look like carrots –- so I actually think there's a real simplicity inherent in my recipes.
But in terms of rock solid advice, I'd say prepare as much as you can in advance, so that you don't get in a twist. Taste the food as you are making it, so that you can relax in the knowledge that it's delicious. And don't do it unless it's making you happy -- food made in a grump never quite works the way you planned. [Wise words.]

What are some of your favorite dishes to cook at home?
I tend to cook on the weekends and the weekends are all about comforting food for friends and family so, from "Plenty More," it's a lot of the sorts of dishes in the baked chapter. The baked orzo, for example, or ricotta and rosemary bread pudding, paired with a few lighter salads like the tart apple and celeriac salad or the crunchy root vegetables.

Do you have any special or "secret" ingredients you turn to in your kitchen?
Tamarind paste made from the actual pulp (rather than buying a ready-made variety) and white or brown miso. I'm not very good at keeping my culinary secrets, though, so I've been raving about how good these are for injecting tons of savory flavor into your cooking for quite a while now. Lemon juice, Greek yogurt and olive oil are also reliably special when a dish needs that final ta-da!

You seem to really enjoy cooking with vegetables, do you have a favorite?
I'm rather fickle when it comes to this one I'm afraid, with a different favorite for every week of the year. At the moment I'm feeling the love for the often-neglected or thought-of-as-unsexy vegetables like turnips, leeks, rutabaga and celeriac. Some of my favorite dishes in recent weeks have had this bunch as their star player -- wedges of turnip roasted in harissa, for example, was incredibly hard to stop eating.

Let's talk about eggplant. It's one of those vegetables that some people have trouble with, any tips for the novice?
A nice hot oven, lots of seasoning and olive oil – eggplant is thirsty! – a sharp knife to cut some nice thick round slices and a baking tray lined with parchment paper so they don't get stuck.
And now, for the oh-so-beautiful vegetable recipes we promised. Enjoy!
The following excerpts are from "Plenty More: Vibrant Vegetable Cooking from London's Ottolenghi" by Yotam Ottolenghi/Ten Speed Press, 2014.
Slow-Cooked Chickpeas On Toast With Poached Egg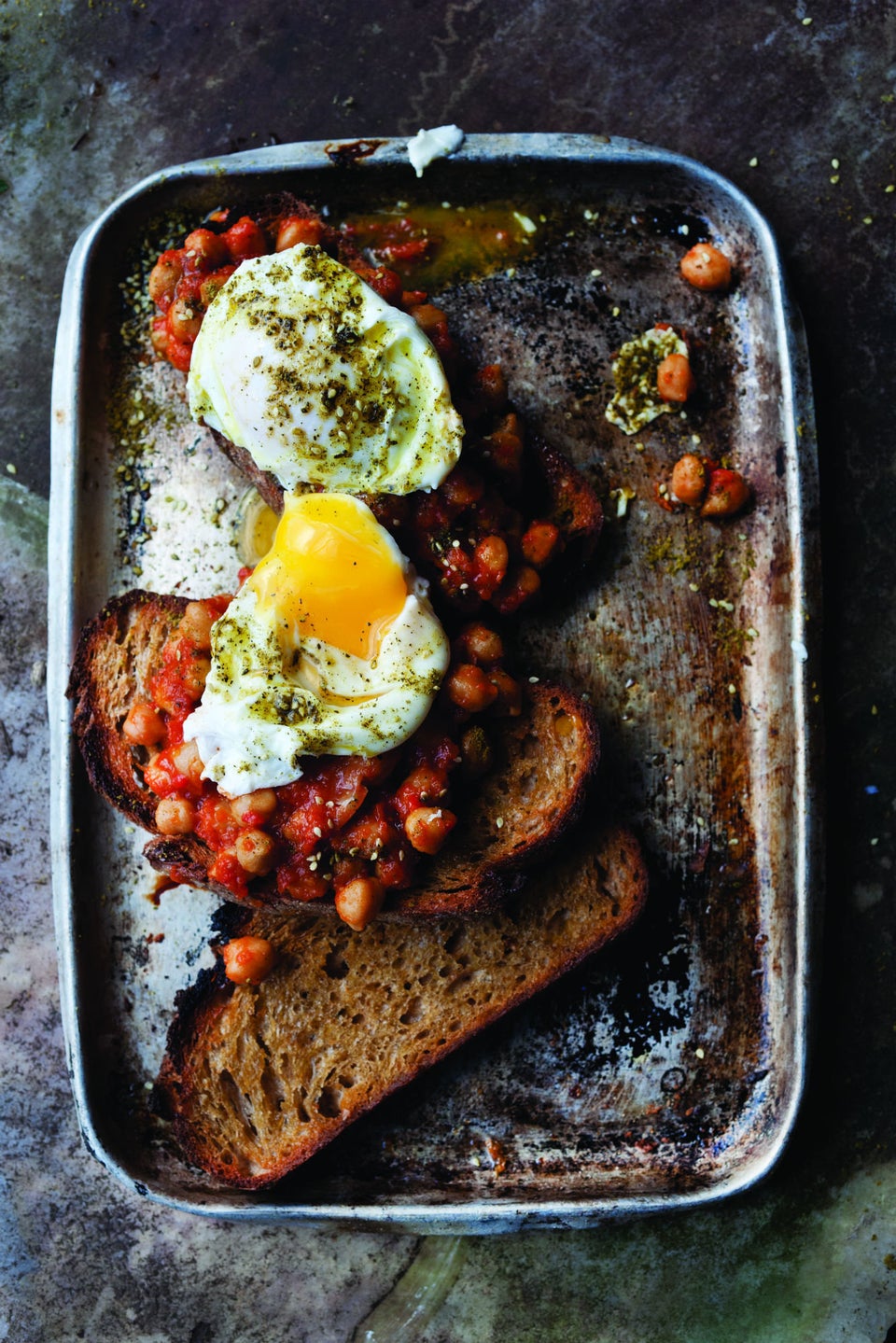 Cauliflower Cake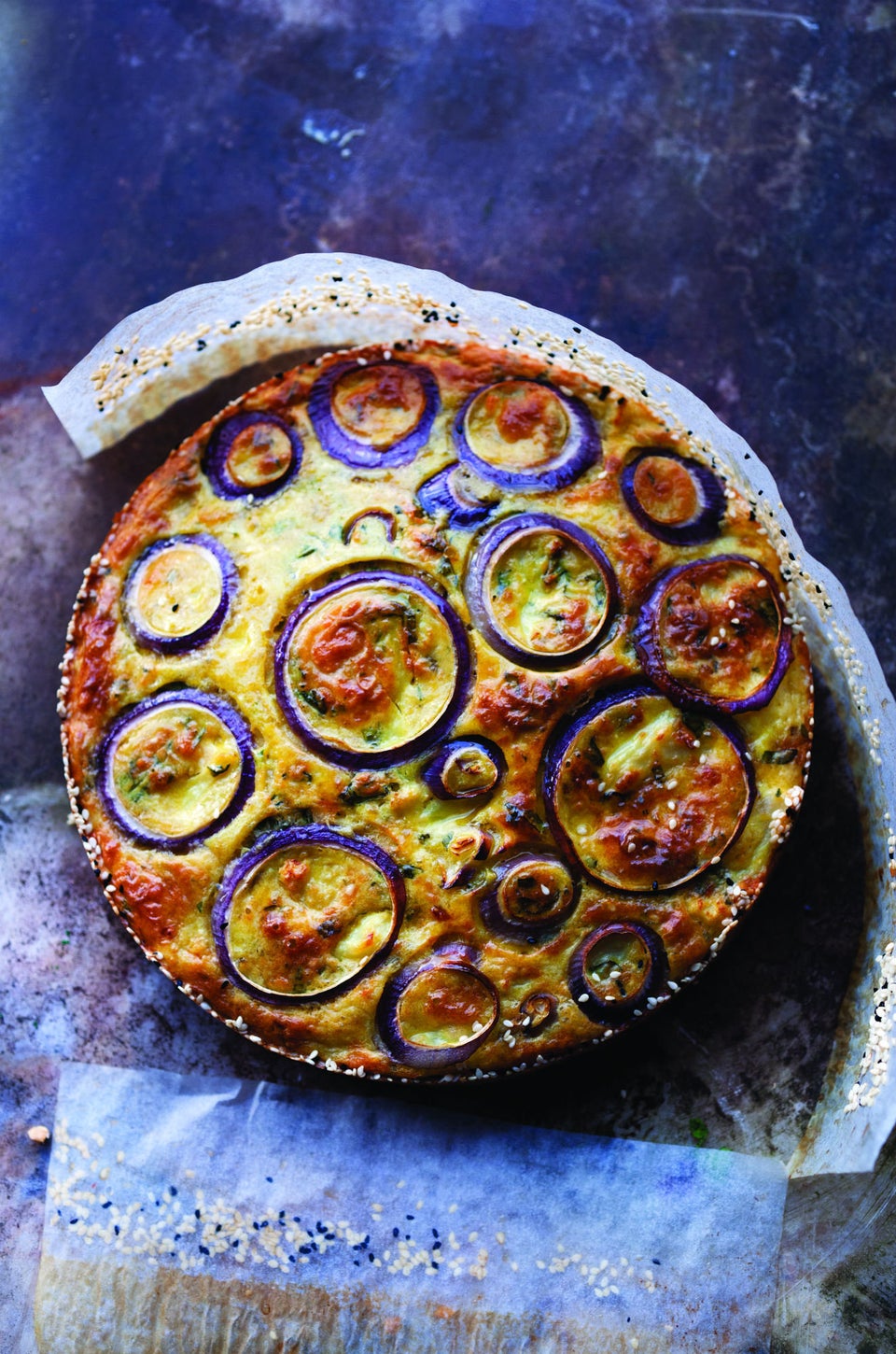 Butternut Squash With Buckwheat Polenta And Tempura Lemon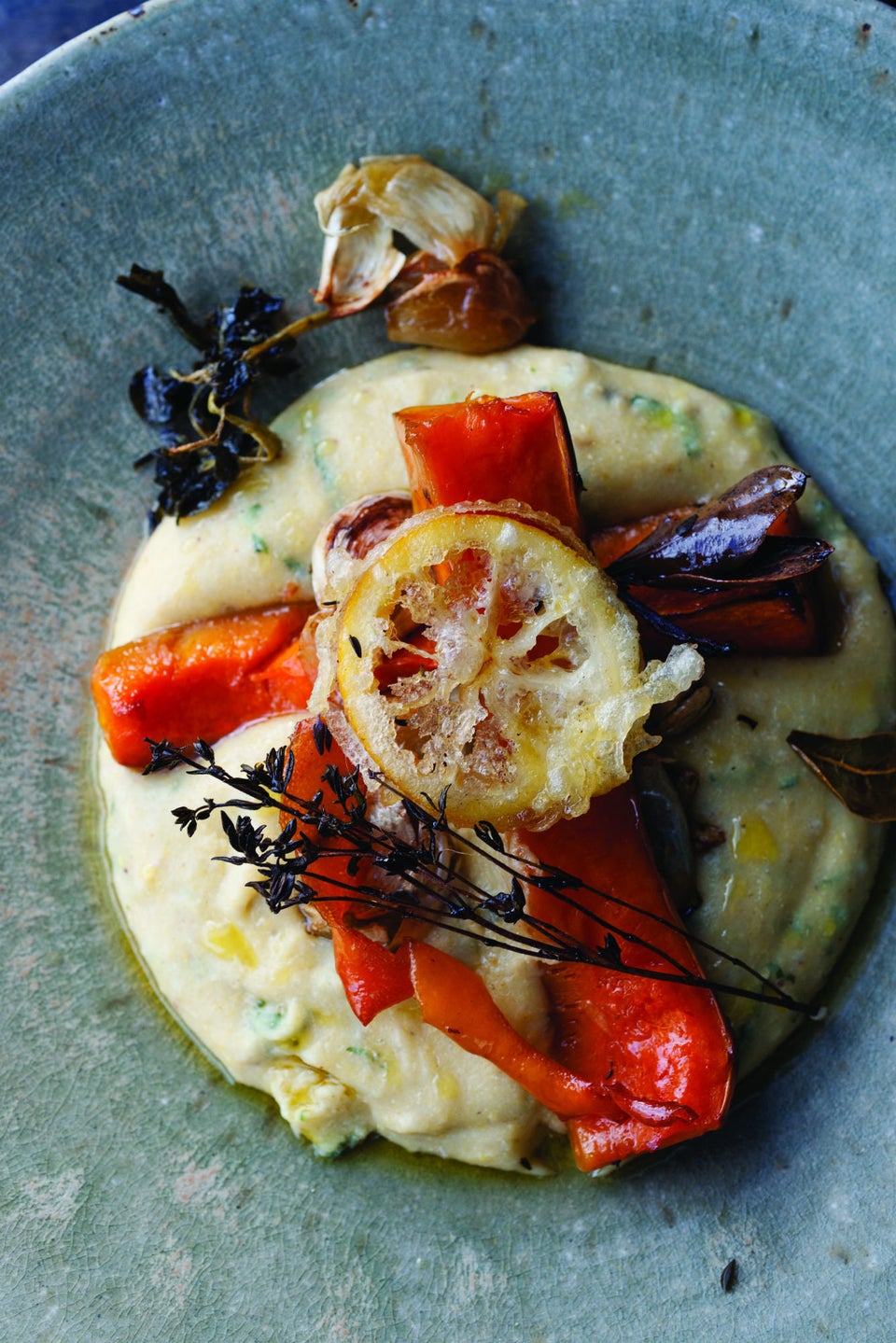 Before you delve into Ottolenghi's recipes, you might have to hunt down some hard-to-find ingredients. We've located a handful of them in the slide show below so that you don't waste any time before getting started on his recipes.
Before You Go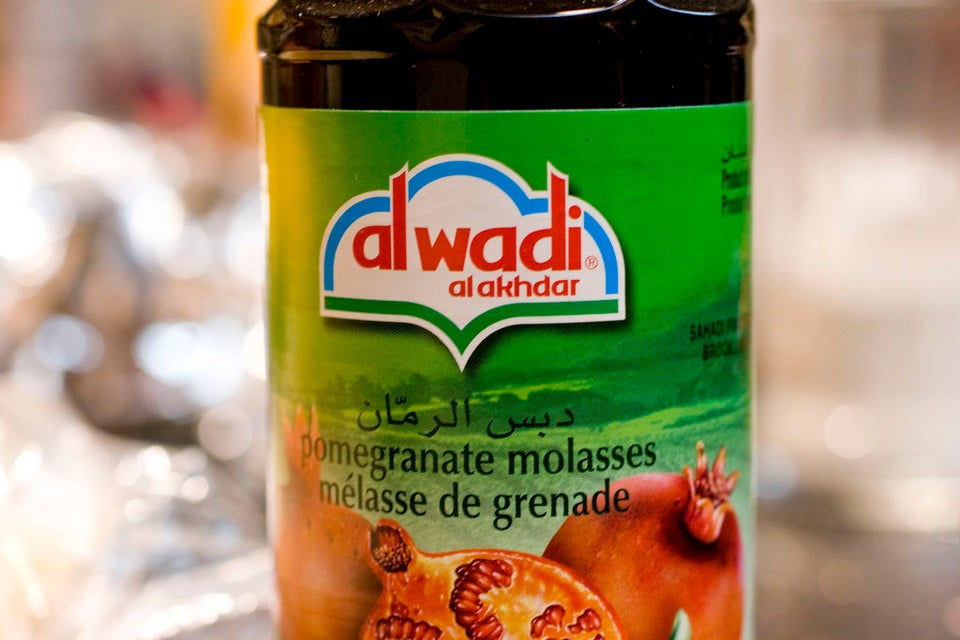 Where To Buy Ottolenghi Ingredients