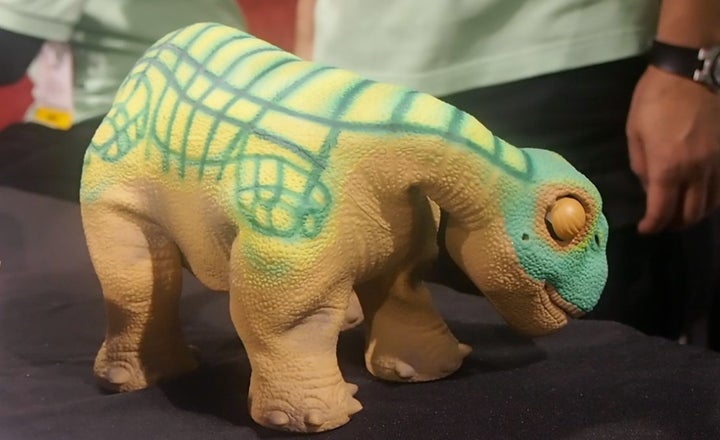 LAS VEGAS -- We hear a lot of outrageous claims from marketing and PR people here at the Consumer Electronics Show, a conference built on bluster and extreme confidence. Hope springs eternal in Vegas every January, as tech companies from near and far arrive at the Las Vegas Conference Center with products that will "take on the world" and "will not fail," "surefire hits" that are "better than ever," "ingeniously designed," and (a personal favorite) "something our whole team is really proud of."
But one boast this year really caught my ear. It came from the Robotics wing of CES, which housed the TOSY Robotics booth where Justin Bieber performed. But that wing was also home to a booth belonging to a small company called Innvo Labs, and the Hong Kong and Nevada-based company had something on display even cuter than Bieber (heresy, I know!).
"The Pleo RB is a companion pet, kind of a substitute for a dog or a cat," Derek Dotson of Innovo told the crowd during a demonstration.
"Without the mess," someone in the audience interjected.
"It's the pet that doesn't poop," Dotson dead-panned.
Perhaps this author's fond memories of puppies, kittens and birdies past and present are clouding his judgment, but calling this dinosaur a replacement for a pet seems a bit overambitious, no?
Nevertheless, the Pleo RB ("RB" stands for reborn) does achieve an impressive level of verisimilitude (and cuteness!), especially in its physical movements. The life cycle that Innovo Labs has programmed into its robotic dinosaur is a nice touch, too. Pleo RB goes from Hatchling, to Infant, to Juvenile, "evolving" in its movements, attitudes and playfulness as it ages.
Here, for example, is how the Pleo RB reacts when you first turn him on -- er, birth him?
A new Life Form opens his eyes for the first time. Awareness glimmers as Pleo adjusts to the light. His limbs try a tentative stretch. The world is a flood of sensations. He'll notice you as soon as he's ready. Watch… Wait… Nurture… Your soft words and soothing touch are just what he needs.
(Funny, I used to say that last thing to my ex-girlfriend all the time).
Anywho, is the Pleo RB really a substitute for Rover or Mittens? We snapped a short video of the robot ($470 plus shipping, via the Pleoworld website) at CES so that you could judge for yourself. Check it out below.
Visit our CES Big News page to see the strange sights and gotta-have-it gadgets from the convention.
Take a look through the slideshow to see 7 Ultrabooks from CES that could give Apple's MacBook Air a run for its money.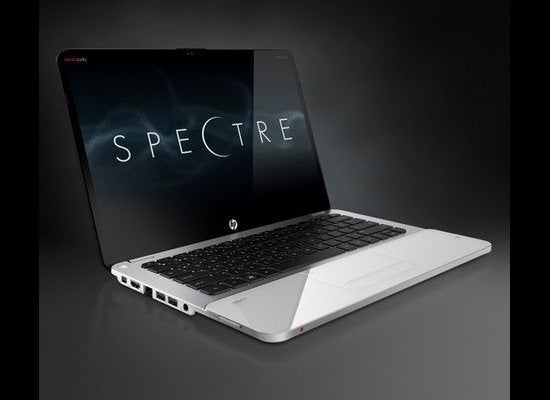 Ultrabooks At CES 2012
Popular in the Community