 Two smugglers are facing charges in Thailand after authorities caught them attempting to sneak more than 10 percent of the remaining population of a critically endangered species into the country.
"The criminals behind this shipment of Ploughshare Tortoises have effectively stolen over 10% of the estimated population in the wild," said Dr. Chris R. Shepherd, deputy director of wildlife trade monitoring group Traffic, per a statement released by the organization. "We urge authorities to go after the criminal masterminds behind these shipments and break the trade chains that threaten these incredibly rare animals."
Environmental conservation and development blog Mongabay reports the two smugglers in question, a 38-year-old Thai man and a 25-year-old woman from Madagascar, were arrested at Thailand's Suvarnabhumi International Airport. The woman's name was on the bag, and the man had attempted to collect it from the luggage carousel.
PHOTO of the confiscated turtles: "It is the world's most endangered tortoise," tortoise advocate Eric Goode said to CBS in a 2012 report on the ploughshare. "And it has an incredibly high price on its head. Asian countries love gold and this is a gold tortoise. And so literally, these are like gold bricks that one can pick up and sell."
In the course of filming the CBS report, the team found a full-grown female tortoise Goode estimated might fetch $60,000 on the black market in Asia.
WATCH the CBS report, below:

Related
Before You Go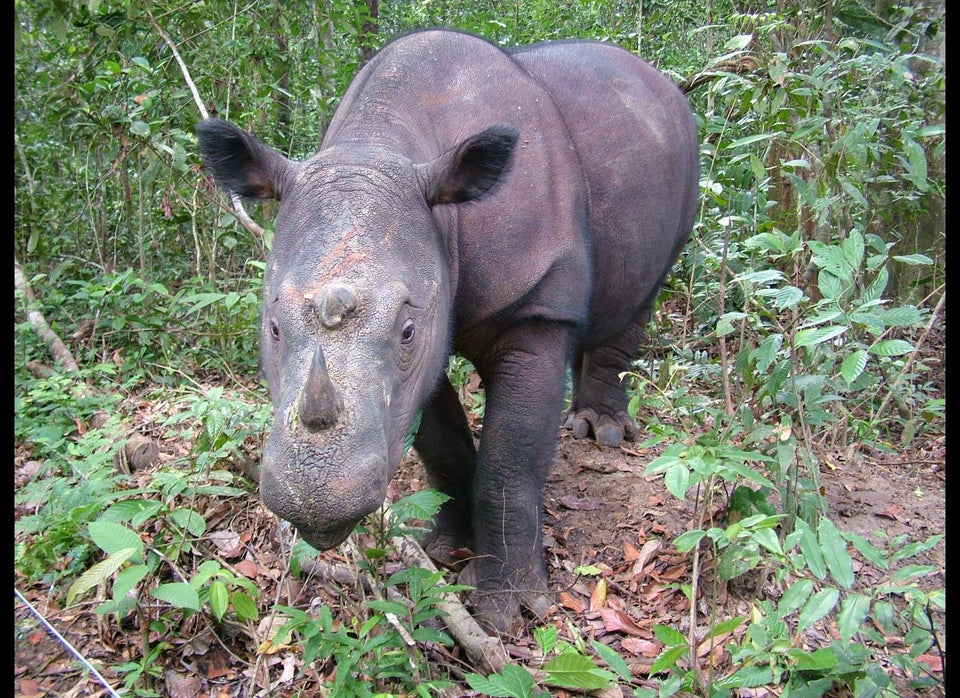 The World's Most Threatened Species
Popular in the Community