A recent Nielsen report featured on Geek Wire showed the average American spends 11 plus hours a day on digital gadgets, and an article in Digital Trends reports Americans check their social media platforms 17 times a day. Wowza. It's hard to even walk down the street and make eye contact because most heads are down, thumbs scrolling madly while eyes are narrowed in a steely focus. It seems that all of this technology is depleting our culture and creating disconnection from the human experience. But like everything in this world, technology has a dark and a light side. And there are many people using technology to plug in and get conscious.
Yoga teacher and actress, Adriene Mishler is dedicated to just that. She has a successful online yoga community, Yoga With Adriene, which creates free creative content to inspire people of all shapes and sizes to connect to their bodies daily.
"I think it's possible to flex the muscles of what we want to evolve into and we can do that with technology," Adriene told me in a recent interview. "But it takes time and patience. We can direct and redirect our attention. It's a practice."
Adriene's approach is simple and conscious. She is very mindful of the harm that both words and images broadcast over social media can cause. She's mindful of her own message.
"I grew up as a theater kid. I'm a performer and it has guided me in how I share Yoga with Adriene in a way that drops all the allure." And this can easily be seen in her videos. In some she's wearing tee shirts, often she doesn't have much make up on and the set up is pretty simple and no frills. It's rather refreshing.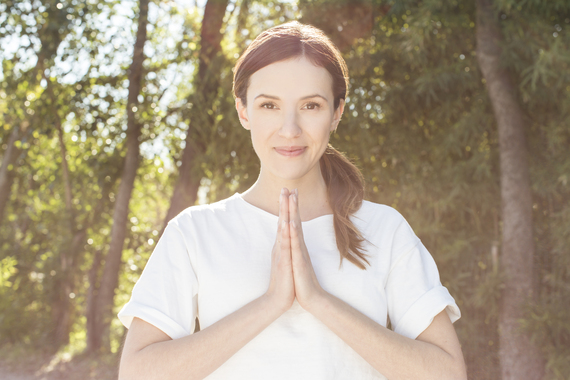 Photo Credit: Yoga with Adriene
"From the very beginning the way we shot the yoga was very important." Adriene said in reference to her membership site, Find What Feels Good, and her desire to change the way women are viewed online. "I would shoot from the foundation of the body with the camera going down vs. moving up." To Adriene, all of this matters. And really this is what consciousness is all about -- the little things. We must take notice of the small ways we can wake up every single day. Because here's the thing, technology is a part of our world. It's not going anywhere. So instead of trying to fight it, we need to embrace it in a way that we can still remain grounded and in this world. We must use technology is a discerning way.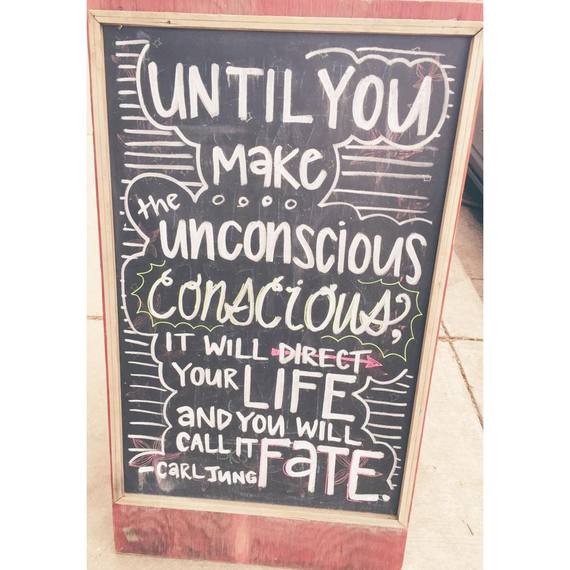 Photo Credit: Yoga with Adriene
In some ways it's about choice. Adriene talks about exercising our consciousness muscles. "Instead of going on our devices to check out an ex on Facebook, we can flex the muscles that choose yoga and Pranayama instead."
That's the beauty of it. The choice is really always ours. And as we become more connected and committed to our own growth and our own happiness, we will continue to carve the path that will make the choices that heal us and promote happiness. Adriene told me, "As Yoga teachers, if we are doing our job, we are encouraging people that ultimately they are responsible for their own happiness. I use my online platform to tell my story, be vulnerable and get honest and with technology it is so much easier to share and access."
REAL LIFE. REAL NEWS. REAL VOICES.
Help us tell more of the stories that matter from voices that too often remain unheard.