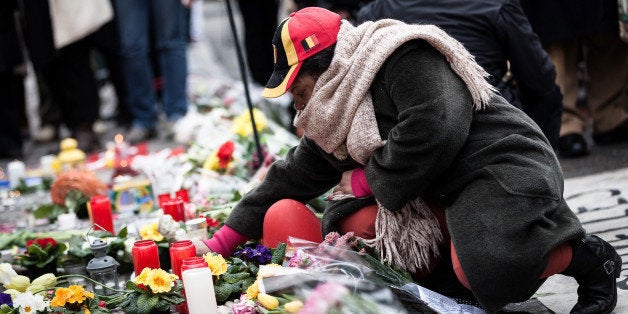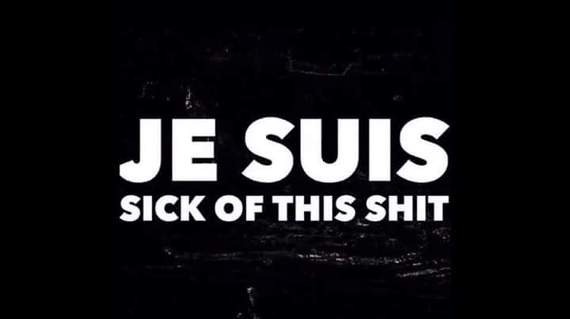 I am at a loss for words with the terrorist attacks that took place in Brussels. Our thoughts most certainly go out to the victims of this tragedy, but this magnifies our necessity to mobilize and engage communities across differences to change minds and hearts that constantly immerse themselves in ignorance and hate for the "other".
Terrorism spares no one and does not carry an incentive for the betterment of mankind. This news, unfortunately, is being seen by the world as another day in our interconnected paradise. For a world that seems to be drawing itself closer through technology and investment, it seems to simultaneously be dividing itself for every day that passes.
In processing the aftermath of these evil acts, it is no surprise for inner "click-tivist" within all of us to begin sharing articles and photos, even changing the filters of our profile photos on social media platforms. How far does it go for people to actually invigorate a sense of responsibility before they simply become posts and Tweets on a never ending news feed? And what happens when the coverage of such events my the mainstream media seem to undermine its impact solely based on its geographic location?
Currently two different countries are mourning. But some among us are standing with one and ignoring and normalizing the other. This phenomenon was also found when the attacks in Baghdad, Beirut, and Paris took place in November.
Facebook, in its changing policies, fell into controversy for not having a filter on photos for the Paris attack and allowing people to check in for safety, but not in other cities that had terrorist attacks around the same time.
Most certainly, I got responses to this -- many of solidarity and sorrow, but also of apathy and disregard.
"Well, to be honest, the lives of people in Europe matter more to the United States than those in the Middle East."
"Because this happens every day in the middle east and we let it into our home. That's why."
These statements speak volumes about a level of dehumanization that is dangerous for our transforming world. These are statements that tell me that we are showing that some lives matter and are worth more than others. This is a problem that accompanies the heinous acts that tremble our daily lives and disrupt our realities, reminding us of how impermanent we really are. How does one work against such rhetoric and before it develops into violence? This answer came to me as I continued to learn what it meant to be an interfaith activist.
In my work with communities and colleges across the country, I came across the same problem that prevented understanding, let alone a conversation that should begin bridging gaps:
1) The fear of difference prevents association and willing to hear different views, and
2) Assumptions from direct experience or exposure create not only prejudice, but to place our own existence, let alone our values, on a higher pedestal, justifying our reasons to discriminate.
We continually forget that attacks claimed by Da'esh (Islamic State) do NOT represent the principles and practices of the entire Muslim faith. Our first lesson: Do not assume the worst of a stranger who you do not know or understand. In a world that places judgment on everything, you must be sure to understand what circumstances and contexts a person comes from to do or think the way that they do. This does not mean that if people share a faith that they will see their faith the same way; this is why interpretation and theory into practice matter.
Lesson two: If you do not understand something about a faith tradition different from yours, just ask. Understanding a faith does not just come from seeing what a few practitioners do; it comes from studying their religious texts, their histories, and how certain ideologies came to exist. The American Muslim community has led many efforts in condemning Da'esh, informing people about Islam and Muslim in America, and advocating that Muslims value life and love over fear and hate mongering.
Lesson three: Do not go on this learning path alone. It is essential that we each transform our mindsets to understand communities better, but walking on this path alone makes this process longer and more pain staking. If we make spaces that are safe for people to respect each other while they learn about each others' perspective, it becomes more susceptible to build a relationship between people.
And lesson four: If you really want to do something about, do not underestimate your potential. You can be one person, a group, or an entire community working to understand people and work with them to solve common problems. Your condemnation and solidarity mean so much more when you step out into the real world and commit to a solid plan of action. Visiting a place of worship or meeting with adherents, hosting discussions and lectures that dispel misconceptions, and doing donation drives (money, blood, resources) for victims of such attacks makes for a more meaningful and sustainable change that we need in our world.
The pain being experienced around the world says so much about those who seek to divide and destroy us. But even more about how we don't invest in our own unity and mobilization, let alone our own awareness.
Belgium and Turkey are mourning at the same time. To you I say that the loss of life is a loss of our humanity... To chaos, to our own mistakes, and to evil. Reclamation is paramount and it starts here and around the world simultaneously. We share this earth as a common ground, so it is our duty to share our humanity and carry on the torch of justice and equality around the world. If we make room in solidarity, we must make room for peace.
Calling all HuffPost superfans!
Sign up for membership to become a founding member and help shape HuffPost's next chapter