So what about plus-size Barbies -- do they exist? We're ashamed we hadn't wondered about this sooner, but Daily Venus Diva did some research and found that yes, there are a few plus-size Barbies (and Barbie-esque dolls) to be had.
Turning up in Daily Venus Diva's search was an Effie from "Dreamgirls" doll, whose memorable curves are clad in a glam brown gown; a Rosie O'Donnell Barbie, who wears the sort of baggy blazer the real-life TV host sports; and The Emme Doll, made to resemble plus-size model Emme Aronson (who these days spends her time blogging for us).
Then there's the curious "Ciotka Kena" Barbie, which in Polish means' "Ken's Aunt." Apparently in Poland, Ken has an aunt with voluminous blonde hair and a white lace teddy -- and real-woman curves. A limited edition, "Ciotka Kena" Barbie would most definitely be considered plus-size stateside.
Other than that... there's not much. Even the Oprah Barbie depicted the TV host in her (much) skinnier days, lest a celebrity's curves become immortalized in plastic.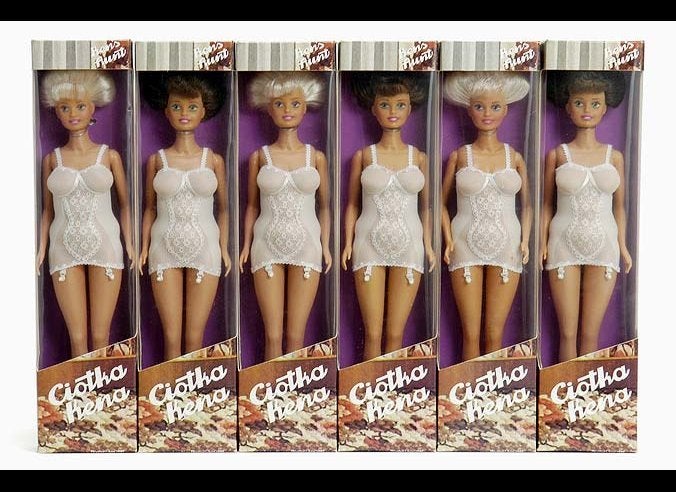 Plus-Size Barbies

Popular in the Community