The most recent Miss USA pageant was a sea of staggeringly thin bodies, rock-hard abs and child-size derrieres as far as the eye could see. But there is room for plus-size beauties on the pageant stage -- albeit their own, specially cordoned-off stage -- in size-specific competitions, like Israel's annual Fat and Beautiful pageant staged this week.
Although they receive less attention from the press, plus size pageants are growing in popularity. In addition to Israel and Italy, Brazil and the United States (yes, the skinny-obsessed U. S. of A.) have pageants dedicated to non-skinny women. As American pageant coach Rhonda Shappert previously told us, "When you look demographically, especially in America, at how the average size of the women has been increasing, there are people who really believe that the positive aspects of these pageants can be beneficial."
Those people would probably include Vered Fischer, who took home Israel's Fat and Beautiful 2012 crown this week. Check out photos of the contest below!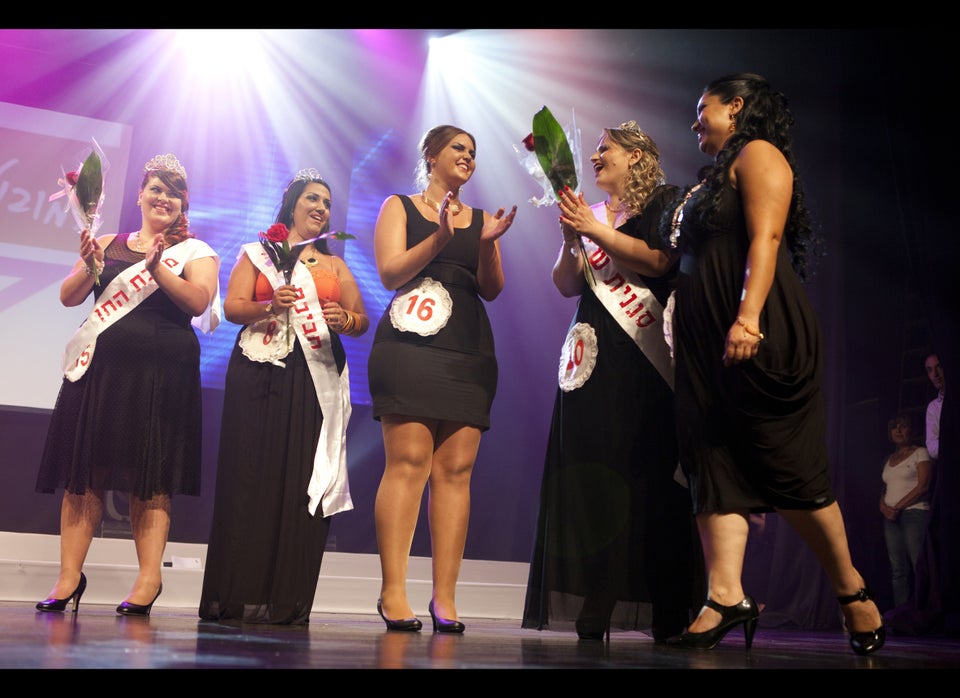 Israel's 2012 "Fat And Beautiful" Pageant