Shopping for a wedding dress isn't all champagne and happy tears -- especially if you're a plus-size bride.
When stylist Chastity Garner was looking for her wedding gown, she had a horrible experience in a bridal salon. She told HuffPost Live this week, "When I went in to get fitted [for a wedding dress] they wouldn't put the gown on me because the gown was a size eight, so they pushed it up to me and they took an elastic around my body and held it up," she said. "I thank God that I'm a stylist and I know what works for me...but what about all those girls who don't have that eye?"
If you're a plus-size bride shopping for a gown, experts suggest looking for a dress that flatters your body type -- "Top-heavy brides with hourglass figures look great in trumpet silhouettes, whereas an A-line cut is better if you're bottom-heavy, and apple-shaped brides look best in empire dresses or ball gowns" -- and choosing figure-flattering fabrics such as taffeta, which is thicker and smooths out the body.
Click here to watch the full HuffPost Live segment, then click through the slideshow below for current wedding dress trends.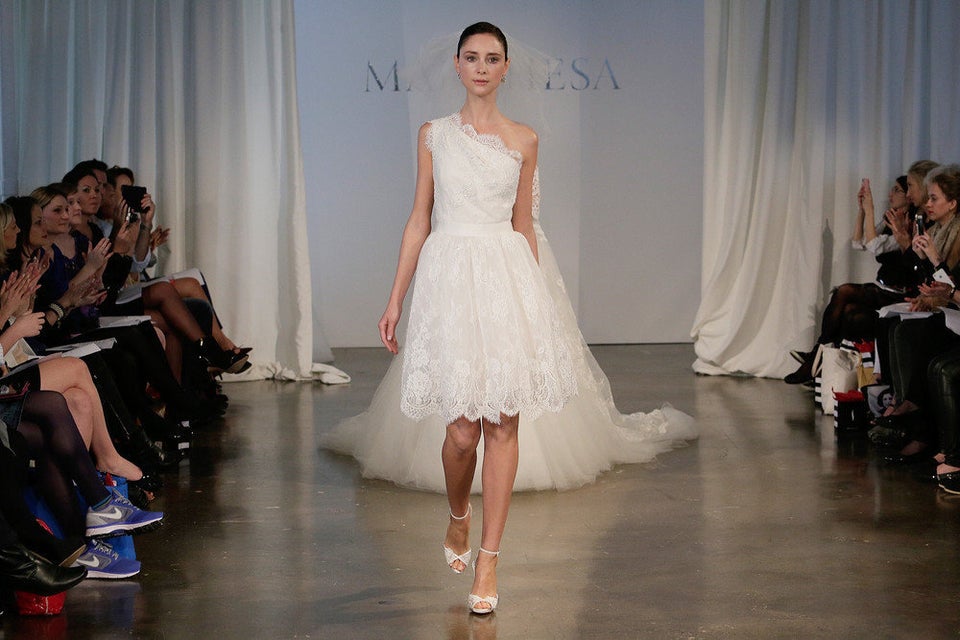 Spring/Summer 2014 Wedding Dress Trends
Related