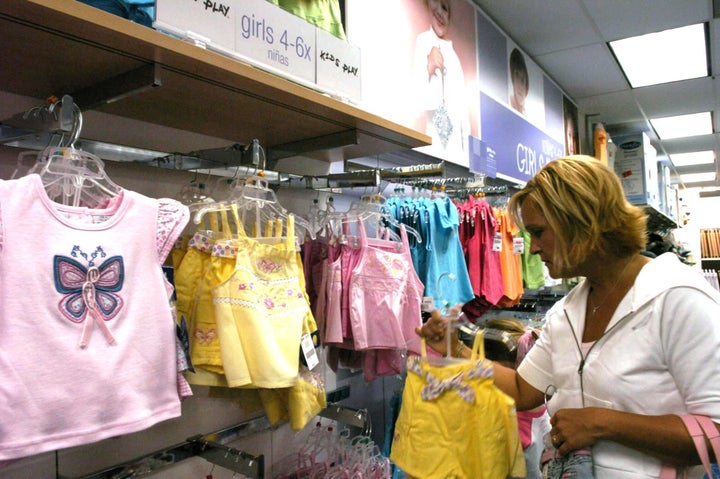 Being able to find "plus size" clothing for kids may make parents' lives easier in the shopping realm, but is the term detrimental to children's self esteem?
That's the question that the "Today" show posed yesterday during a segment highlighting increased availability of plus sizes for kids. While plus sizes for adults have been de rigueur in the fashion world for quite some time, only recently have so many young children been in the market for roomier clothes -- and stores are definitely cashing in.
"A child being able to have the same clothes that everyone else their age is wearing is a great thing. However, you're attaching a label to it like 'plus-size' and this child is seeing that from an early age. Will they feel like they're still different from everyone else?"
Gap, Old Navy and The Children's Place all offer plus-sized clothing for girls as young as three, but, according to "Today," the term "plus" is merely how retailers recognize roomier sizes. As the industry term has clearly entered the mainstream and more and more children are looking for age appropriate clothes for their body shape, the discussion has moved from fit to psyche. Some parents and industry insiders even wonder if "plus size" is the right term at all when it comes to kids' clothes.
"I don't really enjoy the word 'plus.' I'd rather them just put numbers like they do for other kids," says Morgan Joseph, an 11-year-old who struggles to find fashionable, age appropriate clothes at 5 foot 11 inches.
Do you think the term "plus size" for kids is appropriate? Should the industry adopt a new way to deal with this growing market?
Check out some plus-sized models. Do you think they're good role models for children struggling with body image issues?