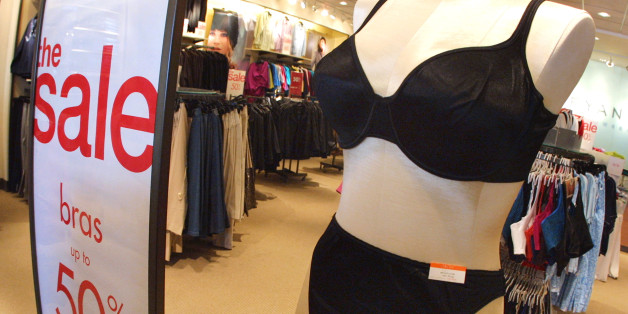 The average American woman is about 25 pounds heavier than she was in 1960, and 50 percent of American women now buy a mix of standard and plus-sizes.
Which means it's about time retailers take plus-size clothing more seriously. "I think plus-size women 10 years ago said, 'Oh, you know, it's fine, it's fine,'" Nancy LeWinter, editorial director of OneStopPlus.com, told HuffPost Style. "I think I used to hear "It's fine" more than anything else. Now? They want to say, 'It's great!' 'Fine' isn't good enough anymore."
Since she founded Mode, the first lifestyle magazine for women size 12 and up, in 1996, LeWinter has watched plus-size shoppers go from an oft-ignored group to an outspoken demographic with serious buying power. "I think 10 years ago, plus-size women were OK settling. Today, plus-size women are far more clear about what they want and don't want," she told us.
The problem for curvier shoppers remains where to find those clothes. As Tim Gunn lamented to us, "Fashion seems to end when you get any larger than a size 12." But LeWinter assures us, "The merchandise is there," it's just not being stocked in regular stores.
The only mainstream retailer really doing plus-size clothing well, LeWinter said, is Macy's. "I applaud Macy's for treating the plus-size customer as nicely as they are the 'missy' customer," she said. "There aren't that many retailers who I'm jumping up and down about, to be honest." Most department stores, says LeWinter, are devoting most of their floor space to the smaller sizes "even though the majority of their customers will be shopping [for plus-size]."
But dozens of fantastic online retailers focusing exclusively on plus-size clothing are changing the game. LeWinter's site, OneStopPlus.com, brings together a slew of items ranging from cocktail dresses to boots with extra-wide calves; FullBeauty.com specializes in large sizes of bras, plus-size panties and plus-size sleepwear; and Carmakoma boasts edgy, trendy fashion (think printed skinny jeans and sheer tops) in double-digit sizes.
Of course, that doesn't mean that all curvier women have achieved mainstream acceptance and can boast total body confidence. "Fat prejudice" (the idea that fat equals bad) starts with kids as young as four, and unhealthy "pro-ana" sites are rife with anti-fat, pro-skinny conversations taking place amongst teen girls. The standard of beauty still tends to skew slim.
"Because of our society, I don't think there are women of any size who have the confidence they should have," Le Winter says frankly. "I mean, my daughter is a size 2 or 4, and she doesn't have the confidence. Nobody does. Our society isn't built on confidence, it's built on insecurity."
But one thing that can boost women's confidence is dressing great, and plus-size women are finally being given that chance. "In the past five years, you have designers doing clothing extraordinary in quality and style, fabric and fit," LeWinter says. You've just got to know where to find it.
Where to find the best plus-size styles:
PHOTO GALLERY
Best Stores For Plus-Sized Gals
Want more? Be sure to check out HuffPost Style on Twitter, Facebook, Tumblr, Pinterest and Instagram at @HuffPostStyle.
REAL LIFE. REAL NEWS. REAL VOICES.
Help us tell more of the stories that matter from voices that too often remain unheard.