Well, this is certainly an exciting way to kick off Fashion Month: A full-page ad in the New York Times is demanding more diversity in fashion.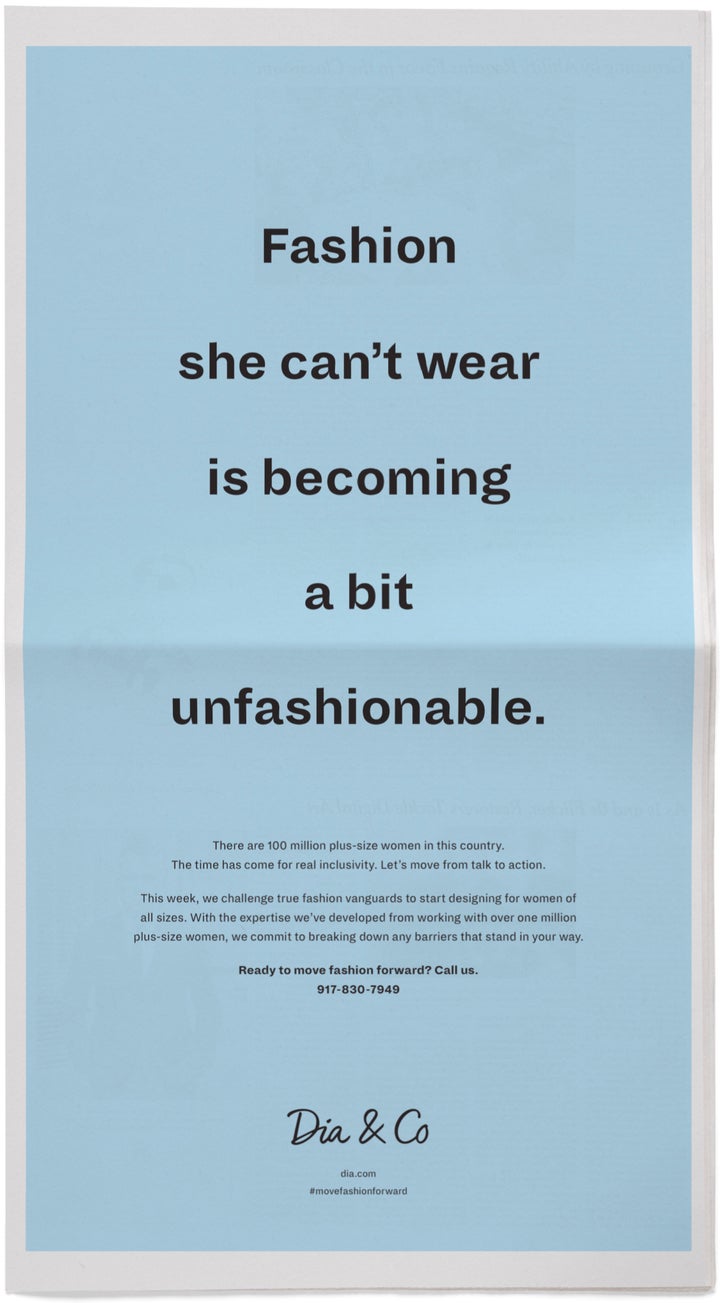 The timely ad came courtesy of Dia & Co., a clothing start up that delivers subscription clothing and styling services to women size 14 and above. It's no coincidence its placement in the Style section occurs on the first day of New York Fashion Week.
The ad was published as part of the company's new #movefashionforward campaign, which "aims to shift the ongoing conversation on size inclusivity from talk to action," according to a press release. The ad notes there are "100 million plus-size women in this country. The time has come for real inclusivity."
A January 2017 poll commissioned by Dia & Co. of 1,500 self-identified plus-size adult women who are not customers of the service revealed that 78 percent would be willing to spend more money on plus-size clothes if more designers offered the sizing, and 72 percent don't believe that clothes are designed with the average woman in mind.
The ad is a bold move sure to at least be seen by industry insiders at fashion week. That should include Kate Spade, Tommy Hilfiger, Kenneth Cole and Diane Von Furstenburg, who were identified in the poll as designers from whom the women were most interested in seeing extended sizes.
Popular in the Community