Of the many misconceptions that exist about plus-size people, the notion that they don't care about fitness is one of the most narrow-minded.
Women's Running magazine, which according to its Twitter bio covers all aspects of a runner's lifestyle, just challenged that opinion by featuring Erica Schenk, a plus-size model and more importantly, a runner, on its cover.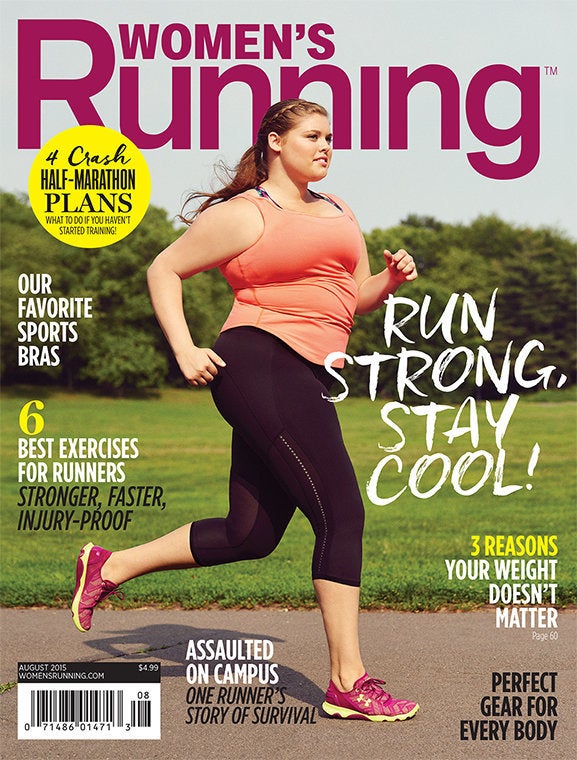 "Our decision to put Erica on the cover was an easy one," Editor-In-Chief Jessie Sebor told The Huffington Post, but it wasn't until after the shoot wrapped that she got the sense this was going to be big news. "We realized: 'Wow, we think we're the only running magazine or women's fitness magazine for that matter to feature a woman with curves on the cover. That's crazy!' It shows how far the media world has to go in terms of inclusiveness and we're excited to be a small part of that movement," she said.
Indeed, there is a movement happening, as proven by an increase in exposure for plus-size models and fashionable plus-size clothing options. It was only a matter of time before activewear got the expanded variety treatment, too. As Schenk points out to the glossy, "some women believe that since they have curves they can't run or shouldn't run. Running is for every body, any time."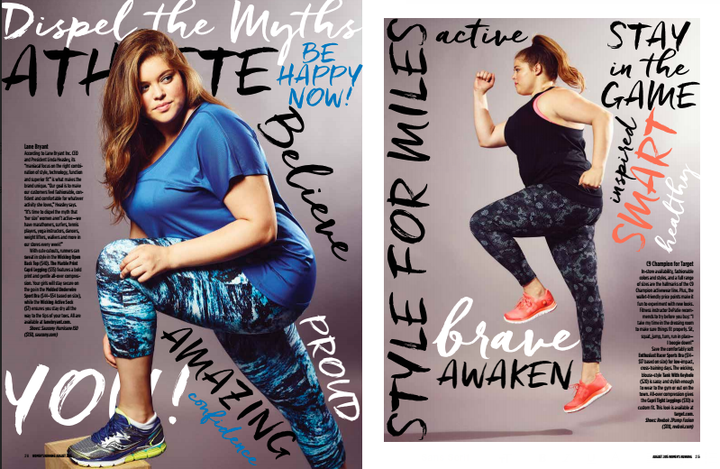 Head to Women's Running to read more, and be sure to pick up your copy, which hits newsstands July 21.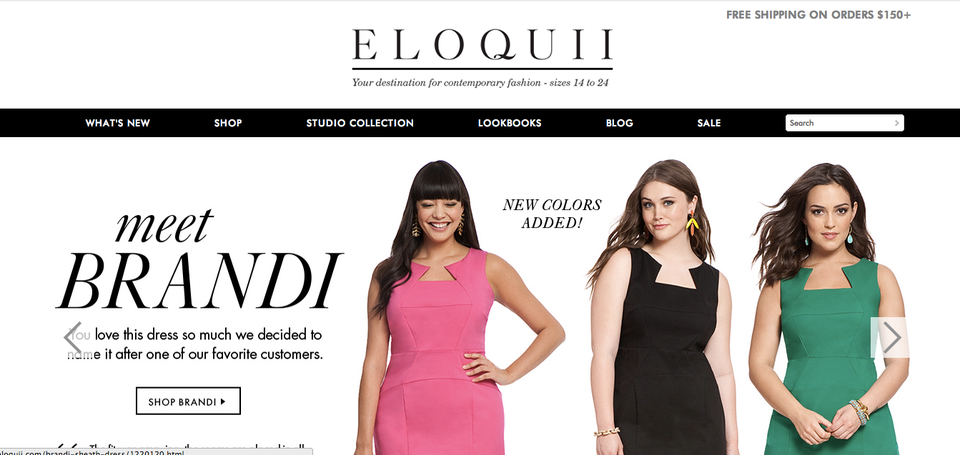 Best Stores For Plus-Sized Gals