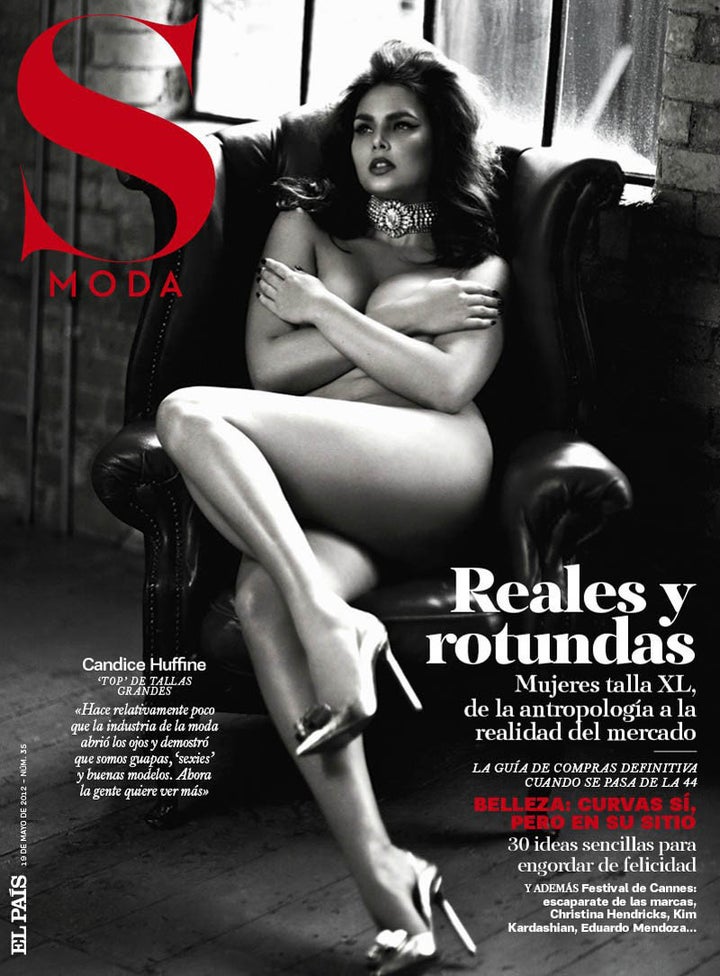 Why do we have to be naked to garner attention in fashion? It's a question I often ask myself when I see fashion magazines cover plus-size fashion. It generally never includes fashion, and more times than not it is comprised of scantily clad models. Maybe I shouldn't be complaining, but I am.
The mainstream magazines deliver fully nude layouts of plus-size women. These "shocking" editorials usually gain enough attention to go viral and keep the internet buzzing for weeks. While I am pleased that plus-size women are not being ignored, I do question why can't we have fancy editorials with head-to-toe styling too. I have come up with a few theories:
1. Maybe stylists for these shoots are clueless as to where to find plus-size clothing for their models.
2. I am a plus-size stylist, and I meet a lot of other stylists who are usually small themselves and don't know how to style a woman who is over a size eight. You give them a bump or a roll and they get all discombobulated.
3. Magazines don't care about plus-size fashion and they just want to gain attention from the naked fat girls in their magazines. Clothes just get in the way of that agenda.
The title of one of my favorite blogs declares it best, Fat Girls Like Nice Clothes Too! I would like to give props to the few magazines that at least try to address plus-size fashion. Establishments such as Marie Claire and Plus Model Magazine understand that there is a place for plus-size fashion. They also understand that there is a reader who would like to see an image that is familiar and relatable.
Another question: Why we are obsessed with underdressed plus-size women? Recently, I participated in the fatkini phenomenon through a photo submission. I originally posted a photo of myself in a swimsuit on my blog, and to date it's one of my most popular posts. Then, Gabi from GabiFresh asked to use it for a post in a gallery of plus-size women sporting their two pieces. When I said yes, I had no idea that the world would go crazy over it. I have a few theories on why the world went crazy.
1. The world is really a cruel place that makes women feel awful about their "imperfections." When they see someone karate chop through self-hate and enjoy their lives it's completely and utterly amazing.
2. People are taught that overweight people are a side show.
3. It's shocking to see someone over a size 14 like themselves.
I love fashion, and would like to see plus-size women included in it with clothes on! Is that too much to ask? It's one of the reasons that I think fashion blogs are so popular. You can actually see women living their lives in plus-size fashion. I do see change coming, and that's good. Maybe it's just not coming fast enough for me.
Popular in the Community