NASA has released an up-close image of what may be one of the strangest features on Pluto: a massive volcano that spewed ice instead of lava.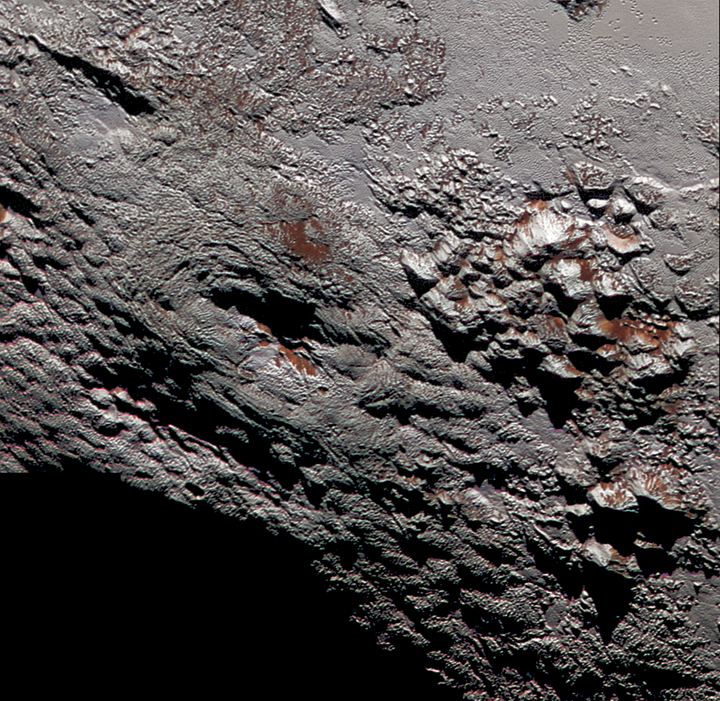 The unusual feature is one of two possible ice volcanoes, also known as cryovolcanoes, spotted on Pluto by the New Horizons spacecraft.
Unlike volcanoes here on Earth, these would have erupted with an icy mix of frozen water, ammonia, methane and/or nitrogen.
The suspected ice volcanoes on Pluto resemble shield volcanoes; rather than rising to a sharp peak, they are longer and lower, like a shield.
The feature in this image has been named Wright Mons, for the Wright Brothers, and is 2.5 miles high by 90 miles across. It's located just below the famous "heart" on Pluto: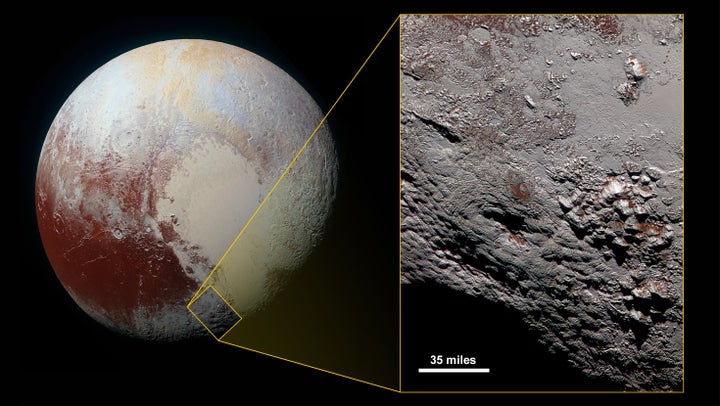 Since there is only one impact crater on Wright Mons, NASA scientists believe it may have been active relatively recently.
"Nothing like this has ever been seen in the outer solar system," New Horizons scientist Oliver White told Reuters in November when the ice volcanoes were first announced.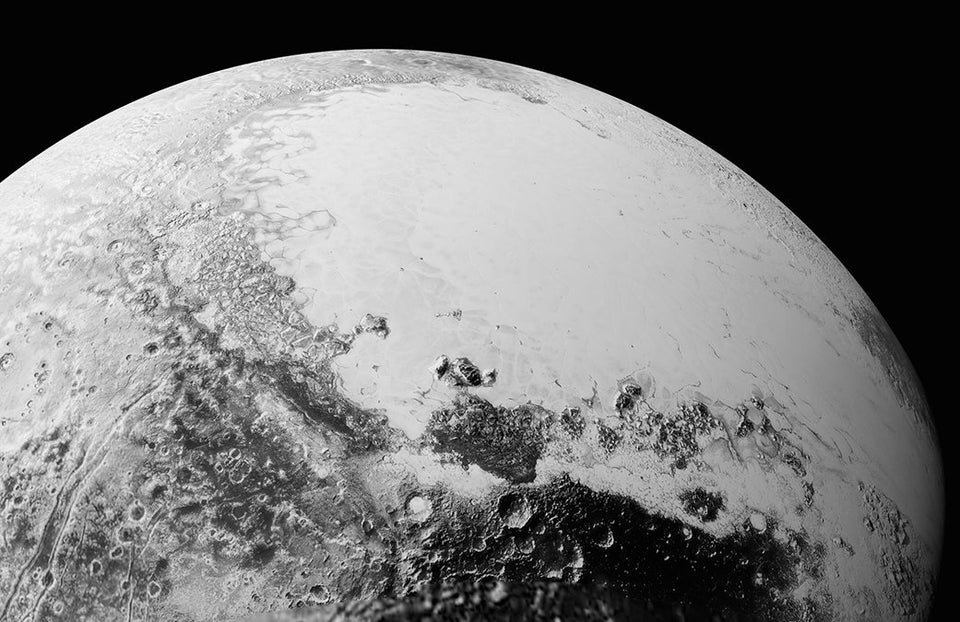 Pluto In High Resolution
Related
Popular in the Community