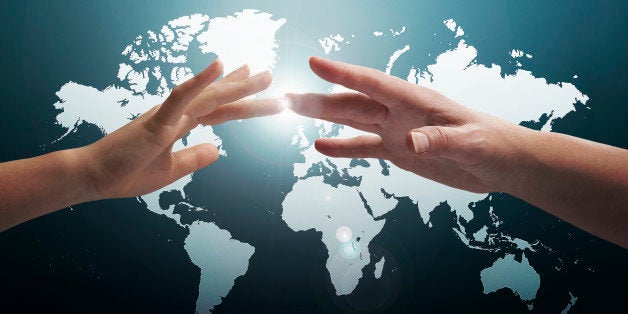 Good news, to be sure. But such global numbers disguise the fact that almost seven million women and children die each year -- largely from preventable causes and at shockingly high levels in many parts of the world where poverty, conflict and gender disparities remain firmly entrenched. These factors are particularly acute for the most vulnerable, such as newborns, which now account for nearly half of all child deaths (44 percent). Not such good news, in fact.
The Report-- the third such annual report of its kind -- analyzes commitments to the United Nations Secretary-General Ban Ki-moon's Global Strategy for Women's and Children's Health, launched in 2010. The Strategy aims to save 16 million lives in the world's 49 poorest countries by the MDG deadline of 2015 by guiding all of us -- governments, civil society, the U.N. and the private sector -- about the actions that we need to take to save the most number of lives in the most efficient way possible.
Since its launch in 2010, nearly 300 organizations have made tangible, time-bound commitments to address the goals set out in the Strategy. Each of these commitments are published on the Every Woman Every Child website, and are reported on annually through a public report launched each fall by an independent group of experts reporting directly to the U.N. secretary general -- a truly unique platform for accountability in the health and development world.
The PMNCH Report contributes to the work of the Independent Expert Review Group by surveying each of the nearly 300 commitment-makers about the progress they have made in keeping their Global Strategy promises and by mapping the content of those pledges against the goals of the Global Strategy.
So, three years on, have commitment-makers implemented their commitments, and how do those commitments contribute to reaching the goals of the Global Strategy?
There is some promising news in this year's report:
Progress towards implementing commitments to the Global Strategy has accelerated substantially and there are now almost 300 commitments made to the Global Strategy to date, including pledges from 70 governments. That is almost triple the 111 commitments made at the launch in 2010.
Growth is largely attributed to several new, focused initiatives, such as the Family Planning Summit in 2012, which helped ensure that 40 percent of all new commitments contain family planning content.
Commitments that can be expressed in dollars come to as much as $45 billion. Of that, an estimated $25 billion has been disbursed to date -- more than double the total which had been dispersed only one year ago.
The Report was also able to identify new funding not previously committed to women's and children's health -- as much as $22 billion, with an estimated $17 billion targeted to the 49 Global Strategy focus countries.
This is all good news for women and children in these countries and is indeed proof of concrete action being taken as a result of the Global Strategy. One example is the strong response which materialized to the high levels of fertility, unmet need for family planning and need to broaden access to contraception due to the FP2020 Summit and initiative.
Now, here is the not so good news:
Some key interventions are receiving less attention than others, but are still critical to improving women's and children's health. We need to call on partners and countries to give greater emphasis to these interventions, including postnatal care for mothers and newborns, antibiotics for pneumonia and adequate sanitation facilities.
The Report notes that countries with high numbers of maternal and child deaths have received special attention -- and rightly so. However, it points out that countries with very high child and maternal mortality rates, albeit lower numbers of deaths, are also deserving of special consideration.
The Report also details health systems shortfalls. Acknowledging that some progress is being made in the realm of human resources, it warns that is not the case for infrastructure development.
As part of its thematic analysis, the Report draws special attention to the plight of newborns, which now account for almost half of child deaths. With only 25 percent of all commitments directed to newborns, the Report warns that achieving the Global Strategy goals -- to prevent more than three million newborn deaths and treat an additional 2.2 million neonatal infections by 2015 -- will require a much greater effort. Acknowledging that newborn initiatives, such as A Promise Renewed and Born Too Soon, have led to new commitments, the Report warns that this is simply not enough.
We at The Partnership join in the plea for increased resources generally -- with a focus on newborn health -- and put forward the hope that a newly-crafted Global Newborn Action Plan, embedded in the continuum of care, will bring new commitments and resources on a country, regional and global level.
All stakeholders -- countries and development partners -- have a role to play in addressing the gaps in and challenges for implementation. And all have a responsibility to be accountable for their promises -- and to make good on those promises.
There is still much work to be done to achieve the Millennium Development Goals -- and only 799 days to do it.
Download the PMNCH 2013 Report here.
The PMNCH 2013 Report was launched in New York on September 22, 2013 at the Accountability Breakfast with partners: the World Health Organization, the Countdown to 2015 and the Independent Expert Review Group to the Commission of Information and Accountability for Women's and Children's Health.
Popular in the Community