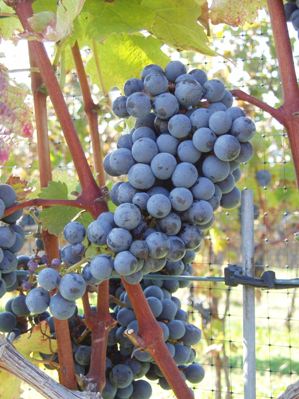 Could getting rid of a case of wine help get rid of cases of pneumonia? This is the idea that came to me last week when New York Times wine critic Eric Asimov started his column with the following joke:
What's the difference between a case of Syrah and a case of pneumonia? You can get rid of the pneumonia.
Is there an opportunity, I wondered, to get wine makers, and wine drinkers, engaged in a critical global health cause - the fight against child pneumonia?
Pneumonia is the leading killer of children around the world, with more than 100 million serious cases in kids occurring every year, over 1.5 million of which are fatal. Safe and effective vaccines and treatments can eliminate at least half the cases of fatal pneumonia in children. Systems in developing countries exist to deliver these vaccines and treatments. The major obstacle is a lack of funding to purchase them for the children who urgently need them.
Wine makers and, those who enjoy wine, can help us with this problem while helping themselves at the same time. Just think: for just $10 we can vaccinate a child against the leading causes of fatal pneumonia or deliver effective antibiotic treatments to combat those cases that do occur.
So, let's get rid of pneumonia cases while drinking Syrah. In recognition of World Pneumonia Day 2010, which will take place November 12, I am asking all winemakers and wine retailers to contribute $10 from every case of Syrah they sell in November to the GAVI Alliance, and asking American wine drinkers to make Syrah their wine of choice in November.
Already, one winemaker has answered the call. When I posed the idea to Sarah O'Herron and Ed Boyce, proprietors of Black Ankle Vineyards and makers of the award-winning Leaf-Stone Syrah, they jumped on the idea with the same spirited enthusiasm they bring to winemaking. "We're in!" said Sarah. "We would love to help support this!"
What could be better than getting rid of cases of pneumonia while enjoying a glass of wine? Not much in my mind. So, why not start tonight by trying a glass of American Syrah. I'll be lifting a glass of Black Ankle's Leaf-Stone Syrah tonight. If you can't find it, try one from the list provided below. And if you like the idea of saving lives while enjoying wine, click on the links below to send an email encouraging the winemaker to take up the challenge and help us prevent cases of pneumonia. Interested wine makers can email this address to make a pledge or find out more about how to support World Pneumonia Day.
Popular in the Community