This could be the most terrifying night of your life -- in the best way.
True daredevils will jump at the chance to sleep in Skylodge, a trio of transparent capsules wedged high on a mountainside in the Peruvian Andes, not far from the city of Cuzco.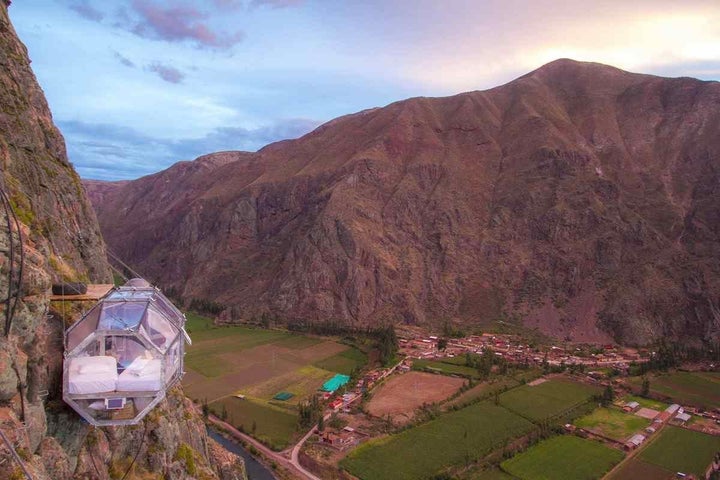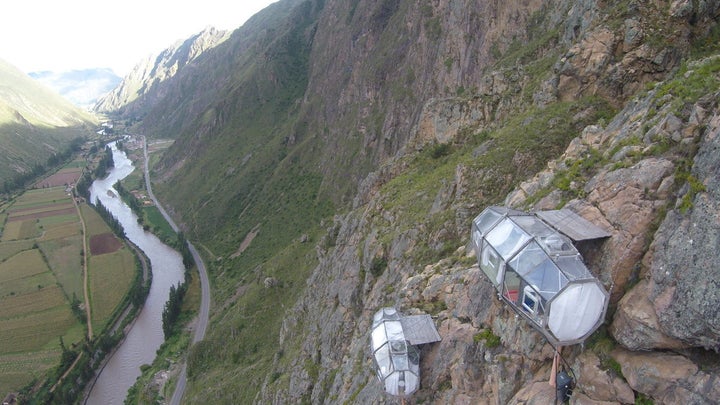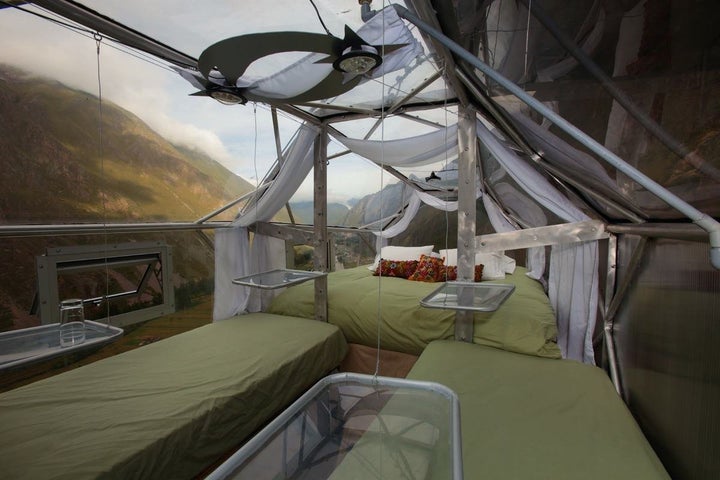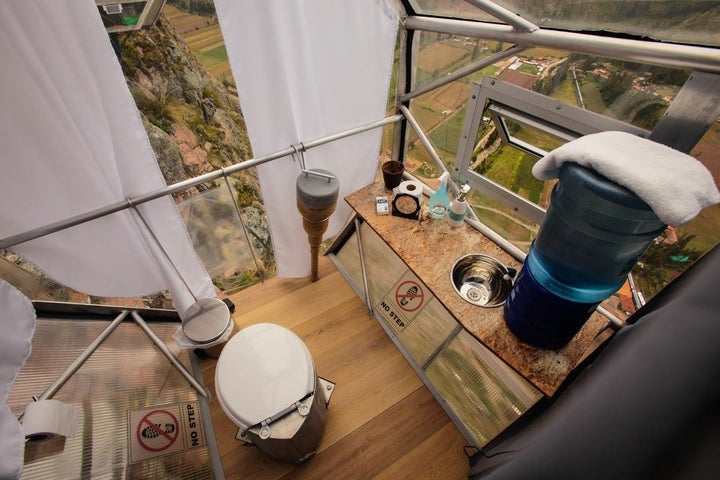 Peru-based tour company Natura Vive operates the three Skylodge pods, which have four beds each.
Travelers usually begin their stay with a dizzying climb up to the pods via a series of metal ladders and cables. Visitors also have the option to hike a daunting trail to the top.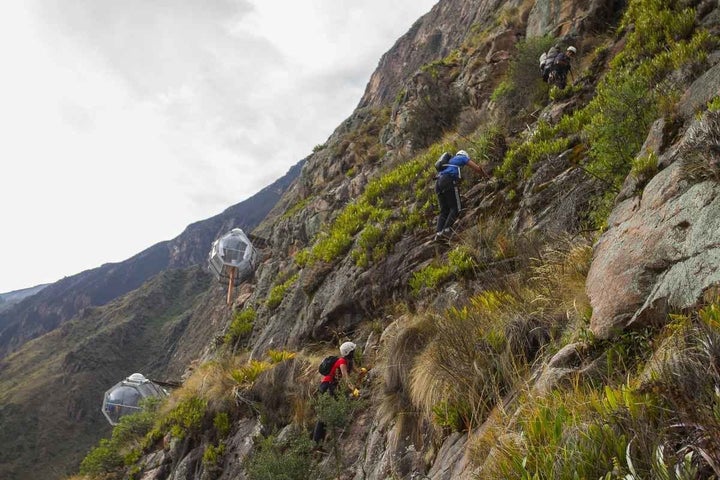 When guests arrive, they're met with views spanning Peru's famed Sacred Valley, known for its isolated villages and dangerous, narrow roads. They're served a gourmet dinner in their pod (complete with wine), will sleep literally under the stars and then awaken to a breakfast picnic on the roof of their pod.
At the end of each stay, a series of zip lines delivers guests back to the valley floor.
The best part? This whole experience -- getting up, getting down and spending the night -- costs just about $300 dollars per person, making it a priceless experience with a reasonable price.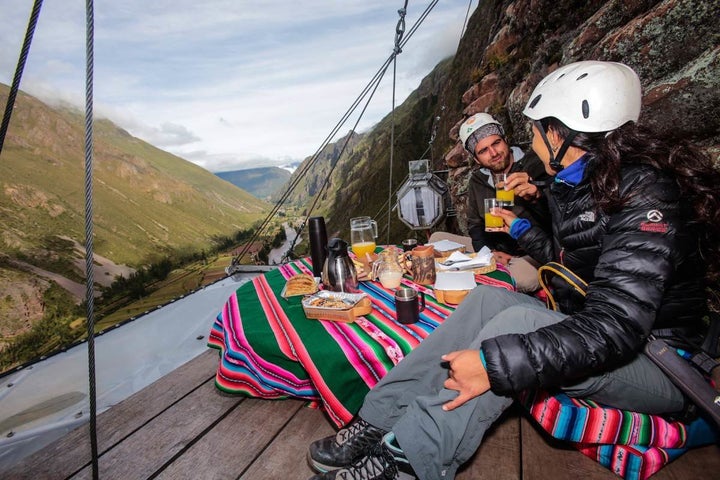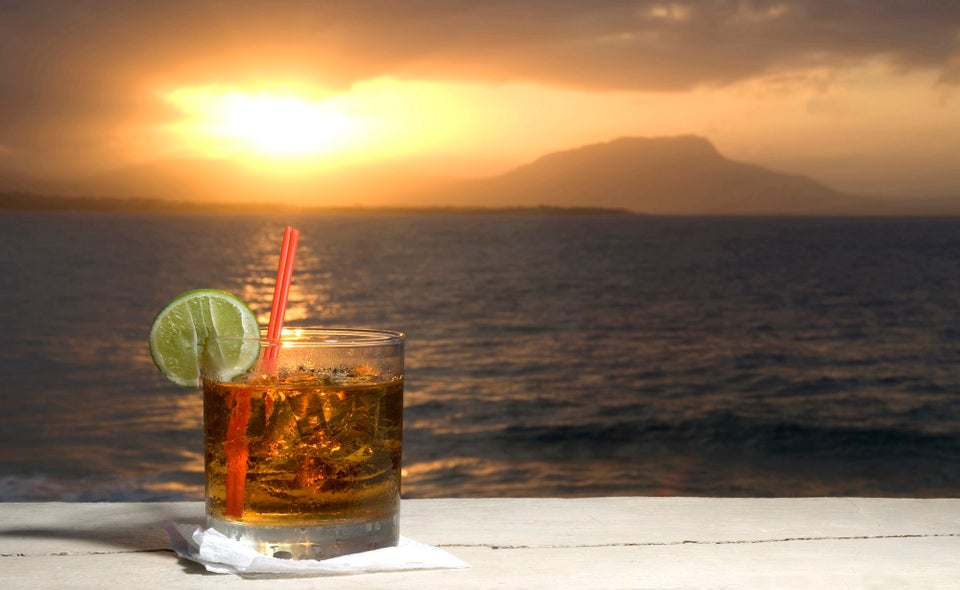 DONT USE