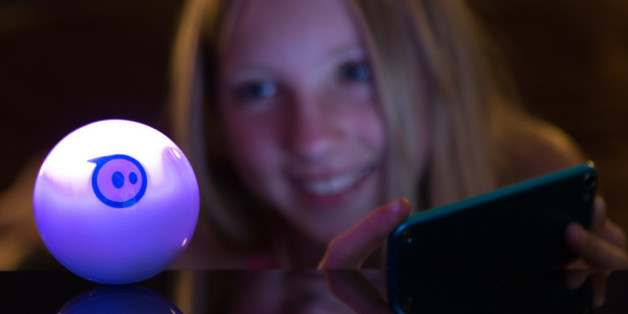 Each week, the HuffPost Code team meets to discuss the latest tech news and interview special guests for the Floating Points Podcast. This week's episode is all about connected devices and sandwiches.
How can The Melt improve your Grilled Cheese experience? We begin the episode with a discussion regarding the recent 10 million dollar investment the Bay Area franchise received from Sequoia Capital. The conversation leaves the entire room baffled. In the future, The Melt will predict your arrival and play a song you recently liked on Facebook when you enter one of their restaurants, and that is a little scary.
However, the end of net neutrality is much scarier than disruptive grilled cheese. Virgin Mobile USA's new Virgin Mobile Plan allows customers to tailor their service by purchasing data separately and adding social networks, like Facebook and Twitter, à la carte for $5 per month. This is one of the first attacks on net neutrality in the wild, which is why we have so many problems with it. When will mobile providers begin to speed up selected services and slow down others? It's only a matter of time.
Though the latest tech news makes the future seem bleak, we are holding out hope for driverless cars and friendly robots. Beginning in January, the UK will begin testing driverless cars in three cities. Can you imagine what testing several hundred driverless cars will look like? We are picturing control towers overlooking the cars in the English countryside. If the result of testing is anything like Johnny Cab, we'll be happy.
On the subject of friendly robots, Adam Wilson, the Co-Founder of Sphero and Ross Ingram, Sphero's Community Manager joined our show to discuss Sphero. Sphero is a small, circular robot that can be controlled through programming and/or one of the 30+ smartphone apps available.
"We started with 'fun' and we got a lot of crap about that. [Sphero] is the minimal viable robot to have fun with your smartphone. It's a simple idea but it's actually a complicated robot."
Wilson and his team narrowed their focus on the concept of connected play. Their mission was to join the worlds of hardware and smartphones by creating a device that is better because of a smartphone and vice versa. Sphero is an impressive combination of hardware and programming contained in polycarbonate sealed ball. Some of our favorite features are the re-engineered bluetooth antenna that ranges over 130 feet and the internal mapping.
The Sphero team is currently working on Ollie, their next product. They're also expanding SPRK, their education program that teaches children 8 and older about programming and robotics.

Calling all HuffPost superfans!
Sign up for membership to become a founding member and help shape HuffPost's next chapter