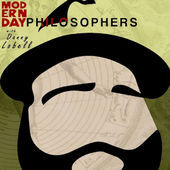 Comedian Danny Lobell, host of Modern Day Philosophers, brings a couple of unique twists to the typical "let's talk to another comedian" podcast.
First is the recognition that there are a number of working comics whose perspectives and presentations could be seen as the musings of philosophers. Secondly is to bring out the writings of a bona fide, card-carrying philosopher and dissect their thinking along with each episode's guest.
Episode 72 welcomes Brian Regan to the MDP microphones, and Lobell engages in a straight-ahead chat with the popular comedian on a variety of topics, including what it's like to have the label of being a "clean" comic, his childhood, how he found his way to comedy, living in Las Vegas, and the nature of celebrity.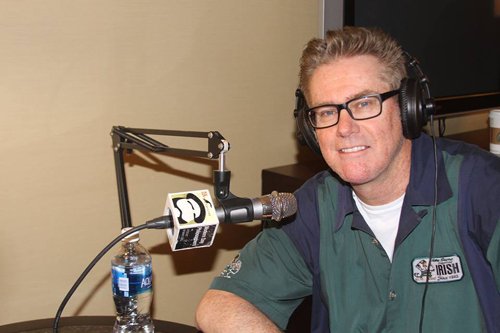 It would be a solid, delightful hour if it stopped there but that's where it really gets interesting.
The show's producer, Alex Fossella, who matches a different philosopher with each comedian, has selected Austrian-born Paul Feyerabend, the late professor of philosophy of science, who wrote about rejecting a strict scientific method in favor of thinking more out-of-the-box. What follows is a fascinating additional half-hour as the two comedians examine a quote from the philosopher and kick it around in an attempt to apply it to themselves and, particularly, to Regan's "comedic method".
Lobell feels it helps to show how his successful guest has rejected the traditional trappings of how to follow a show business career path -- Regan "opted out" of trying to star in a sitcom or trying to make a living from movies in favor of remaining a standup comedian.
Regan acknowledges continuing to evolve his craft, revealing that he's thinking of stepping out of his comfort zone and adding armpit fart noises to his standup repertoire.
A couple of weeks ago when I reviewed the Comedy Film Nerds podcast, I neglected to mention a fun project that co-host Chris Mancini is attempting to bring to life -- a graphic novel (which may -- one day -- become a motion picture) entitled Long Ago And Far Away. If you're a fan of farce + the fantasy hijinks that took place in Narnia, you'll want to check this out.
The Modern Day Philosophers review and other podcasts mentioned originally posted as part of This Week In Comedy Podcasts on Splitsider.com.
Marc Hershon is the host and executive producer of Succotash, The Comedy Podcast Podcast, featuring clips from comedy podcasts from across the Internet as well as interviews with podcasters, comedians, and assorted show biz folk.
REAL LIFE. REAL NEWS. REAL VOICES.
Help us tell more of the stories that matter from voices that too often remain unheard.