In a podcast world of longform interviews and multi-voiced chatterings, The John Dredge Nothing To Do With Anything Show is a long-titled breath of fresh air. This week kicks off the fourth season of the show -- it's from England and, similar to BBC television, each season is just six episodes - and this round should prove to be every bit as bizarre as all the rest.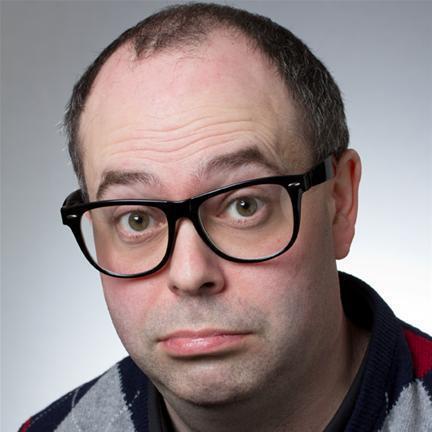 The host and creator, John Dredge, is a comedy actor and writer who puts a lot of focus on the high production value of a show that -- from top to bottom every episode -- makes very little sense beyond the maniacal workings of its own twisted internal logic.
There are teasers for other shows that don't exists, snatches of audio sketches that pickup midway through from an earlier episode you don't remember hearing, advertisements, ramblings by the host and drop-ins from a huge cast of guests that barely get a word in edgewise, including Anna Emerson, Greg Haiste, James Shakeshaft, Max Dowler, Will Franken, Anil Desai, Miles Eady, Katy Slater, Mark Davison and a lemon meringue pie.
From my exposure and contact with Dredge, I think I prefer to regard him as one of the great "experimental comedians", along the lines of Andy Kaufman and Sacha Baron Cohen. There are some very funny YouTube videos he's put up that are quite Pythonesque in their style, which is another way to think about the style of the podcast -- it's a bit of audio Monty Python in the way it comes together. The ending for the first episode this season even announces itself by ringing a doorbell before entering.
And, at a half hour or less an episode, it's a show that always leaves you wanting more.
The The John Dredge Nothing To Do With Anything Show review and other podcasts mentioned originally posted as part of This Week In Comedy Podcasts on Splitsider.com.
Marc Hershon is the host and executive producer of Succotash, The Comedy Podcast Podcast, featuring clips from comedy podcasts from across the Internet as well as interviews with podcasters, comedians, and assorted show biz folk.
Calling all HuffPost superfans!
Sign up for membership to become a founding member and help shape HuffPost's next chapter