There are so many fun segments included in the entirety of the Thrilling Adventure Hour as a live stage show that pretty much everything that gets shaved off to become podcast content is hilarious. The most recent installment features frequent guest voice Nathan Fillion (Firefly, Castle) as the title character Jefferson Reid, Ace American, in "Return to Castle Brunholdt."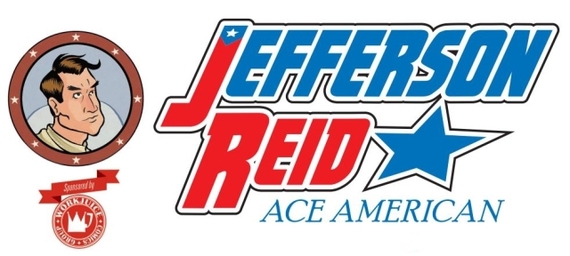 Reid is a patriotic soldier/agent/everyman in the midst of WWII, assisted in his ongoing struggle against the Nazis by Agent Abby Adams (Annie Savage). Reid learns to his horror that his once-loyal (and dead) sidekick Brownie Finn has been brought back to life and turned by the Nazis to become an Axis thug. This forces Reid to head for Germany to fight the evil Herr Doktor Vitus Brunholdt, also recently returned from death.
TAH specializes in creating loyal but dumb-as-a-post heroes (witness Captain Laserbeam and Sparks Nevada) and Fillion plays the part of Reid with appropriate addled aplomb. His butt is saved by the appearance of a new sidekick, Lucky Appleseed (voiced by Colin Hanks) who, in a running gag of the segment - spoiler alert - is quickly dispatched by the episode's end.
Add to the kudos for this episode a special nod to the "vintage" commercials for Patriot Cigarettes and WorkJuice Coffee.
--
Calling all HuffPost superfans!
Sign up for membership to become a founding member and help shape HuffPost's next chapter